Instagram-worthy spots in Ireland
When you visit these beautiful places, you'll want to show them off
Ireland's cultural and natural beauty, ranging from charming, picturesque towns to spectacular scenery and engaging attractions, are all Instagram-inspiring. Travel with CIE Tours and you'll visit these top Insta-worthy sights and many more. 
Adare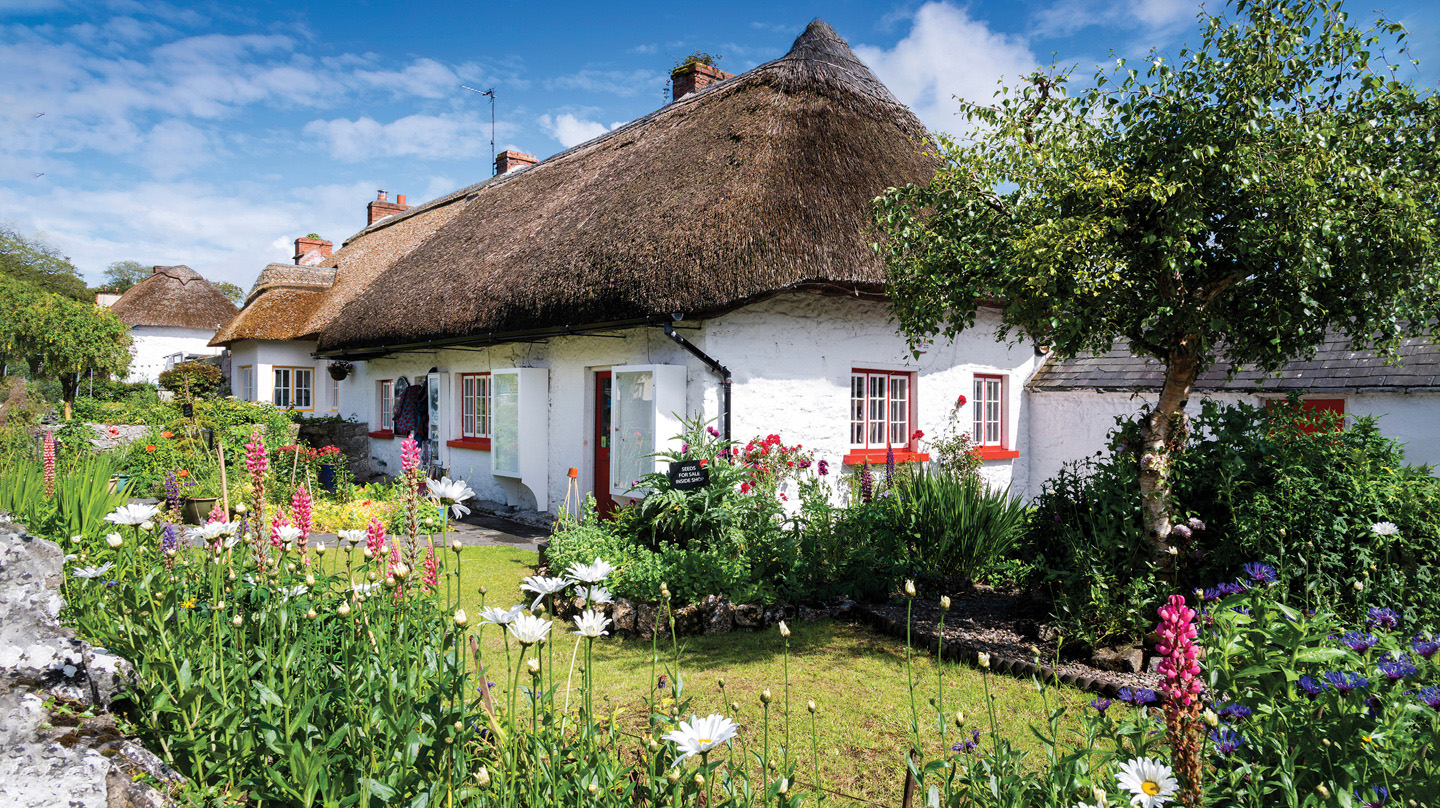 Looking for the classic postcard photo of thatched cottages that immediately conjures up images of Ireland? Head to Adare in County Limerick, one of Ireland's prettiest villages. Its history stretches back to the 12th century. Visit the village on CIE Tours' Ireland South Daytripper tour, where you will overnight in Adare for five nights using it as a base to explore the region. 
Connemara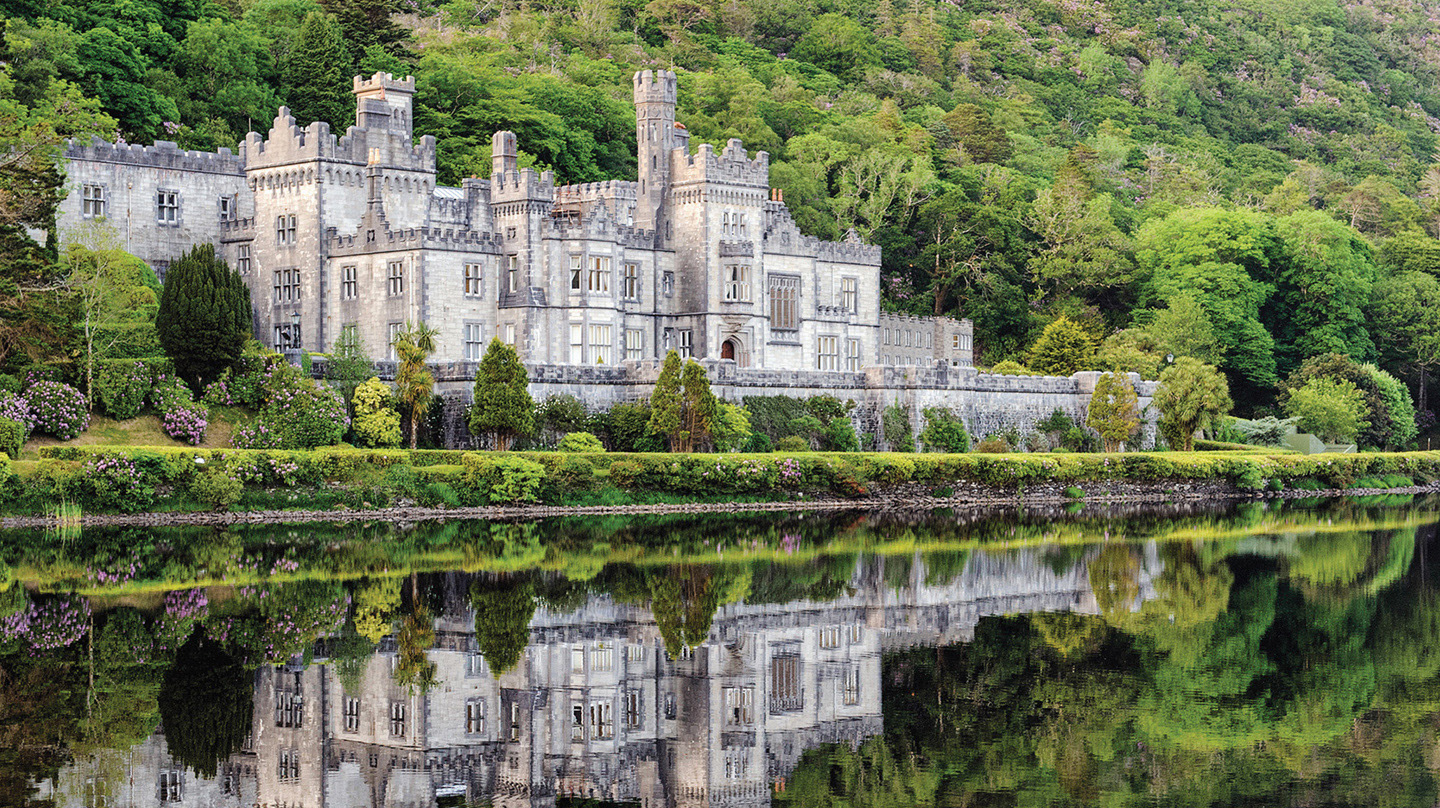 Capture the constantly changing cloud formations and colors that give granite hills, sparkling lakes, beaches, and peat bogs an added dimension in this scenic part of Ireland's west coast. Described by Irish writer Oscar Wilde as a "savage beauty," Connemara and its rugged landscape can be viewed while on CIE Tours' Irish Gold tour.
Dingle Peninsula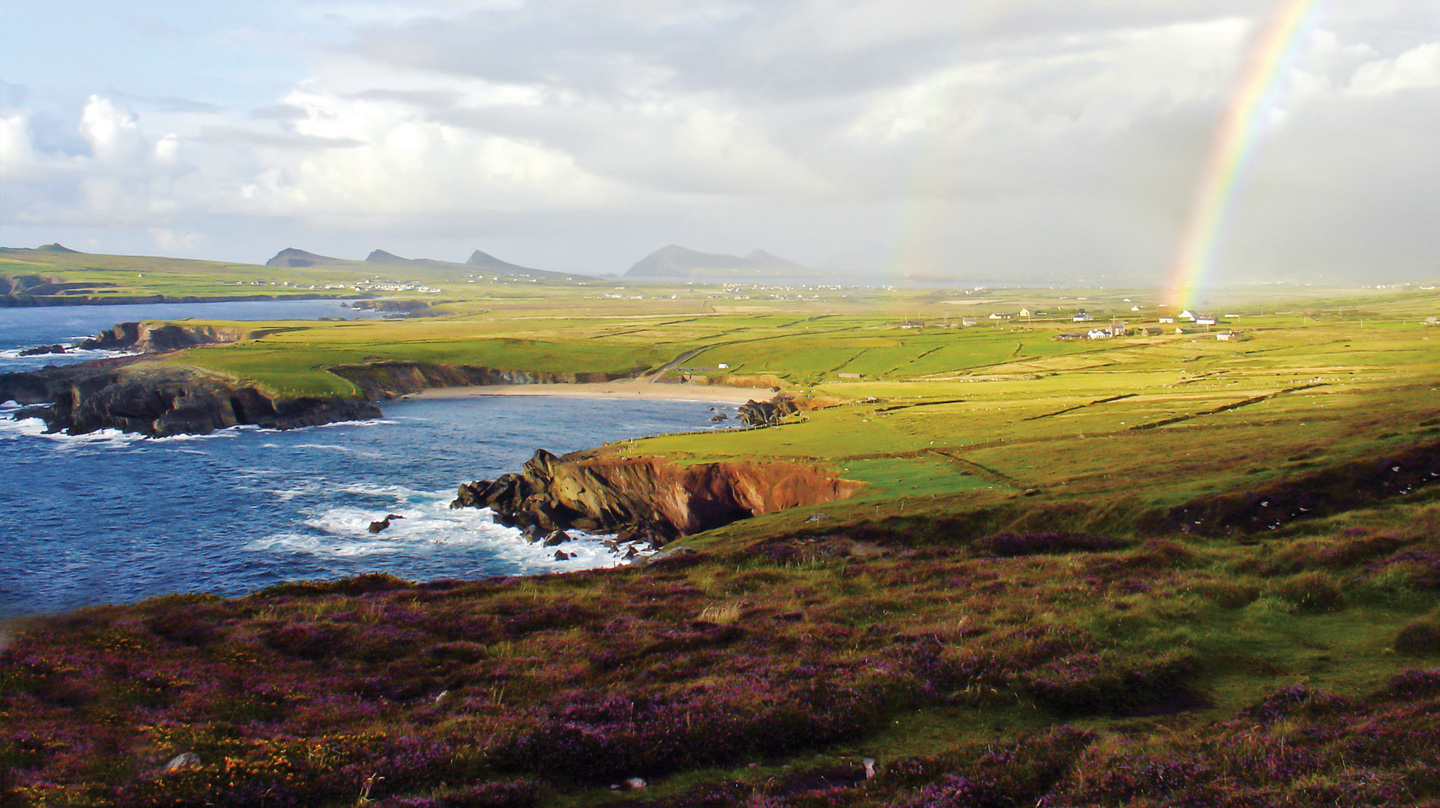 Travel along the southwest coast on Ireland's Wild Atlantic Way to the Dingle Peninsula, which stretches 30 miles into the Atlantic Ocean. Glimpses of its beauty can be seen in such films as Far & Away, and most recently, Star Wars: Episode VIII The Last Jedi. Slea Head at the westernmost tip of the peninsula rewards with breathtaking Insta-worthy views of hills and coastline, while Inch Beach offers three miles of its own spectacular views of sand and blue-flag water. CIE Tours' Irish Classic travels to this photogenic area of Ireland. 
Galway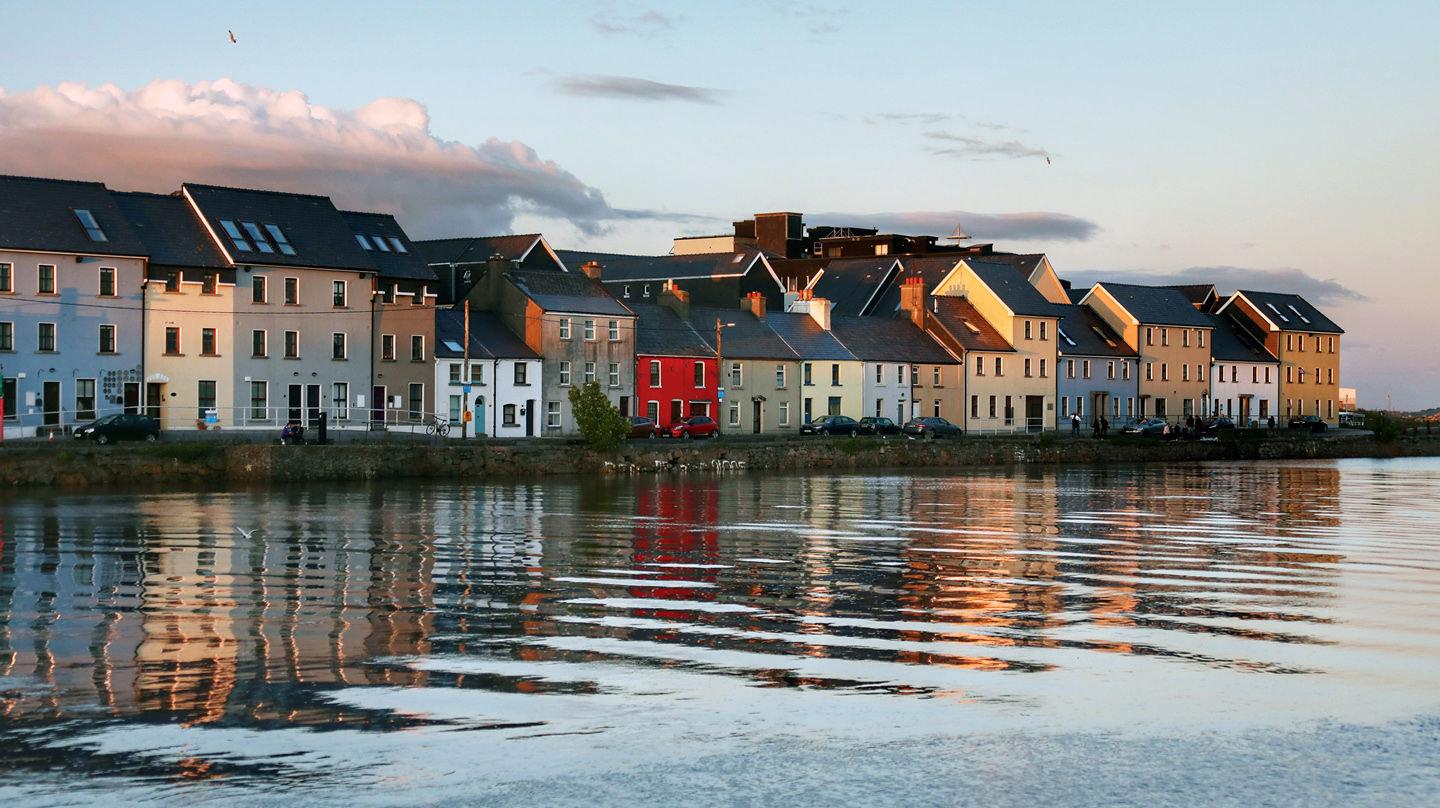 Walk the medieval winding lanes of this ancient port city in the West of Ireland and see its iconic 18th-century Eyre Square and the surrounding stone-clad buildings. It also offers long sandy beaches, a winding promenade, and a pulsating city centre of colorful shop facades made for photographing. Don't miss the sunset over Galway Bay or the chance to film the salmon fisherman in the River Corrib from Salmon Weir Bridge. See it all while on CIE Tours'  Irish Pub Tour. 
Giant's Causeway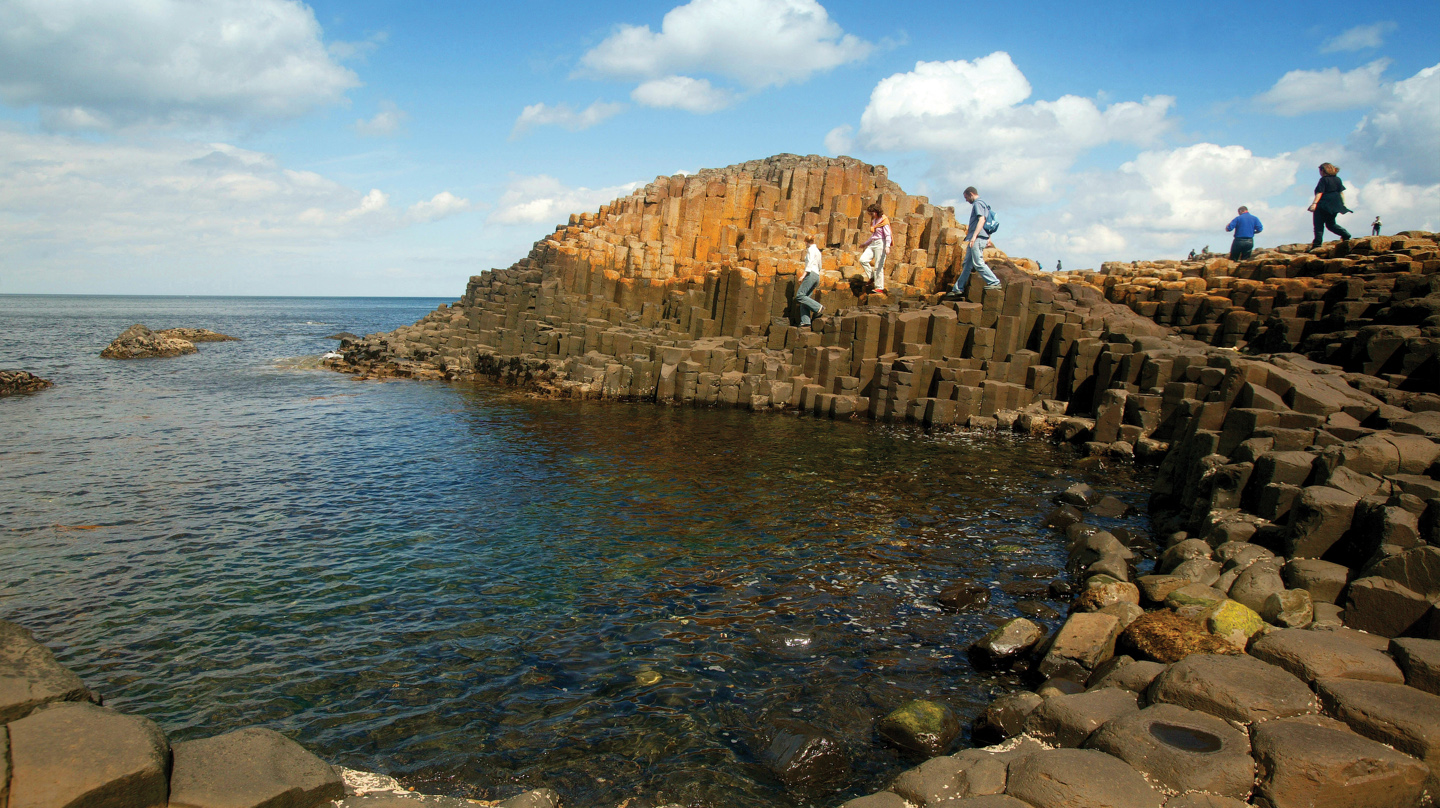 Picture perfect is the way to describe these approximately 40,000 enormous hexagon- shaped pillars that were formed by volcanic activity almost 60 million years ago. Their beauty can be seen as you look down towards the Atlantic along Northern Ireland's Causeway Coastal Route. Visit the Giant's Causeway Visitor Centre to hear the story of the UNESCO World Heritage and the tall tale of the pillars being created by fighting giants on Jewels of Ireland.