23 Italian Experiences for 2023
Experience "la dolce vita" on vacation with CIE Tours!
Italy has it all for the traveler: thousands of years of history and cultural heritage, spectacular architecture from ancient to modern, splendidly flavorful cuisine, and lively street life that is a joy to observe and be a part of. 
And there's no better way to experience it all than on a CIE Tours vacation! Our Taste of Italy tour will introduce you to Venice, Florence, Rome, and more – and our Taste of Italy with Sorrento vacation also brings you to Sorrento, Pompei, and Capri.  Come join us! Below is just a taste of the wonderful experiences you'll have on a trip with CIE Tours.  
1. Take a scenic drive from Sorrento to Positano, a chic village and a jewel of the Amalfi Coast. Stroll through the colorful, narrow streets, then take a cruise to Amalfi, passing by fishing villages, clifftop churches, and stunning architecture on your way to this beautiful resort town.
2. Take a walking tour of Venice. While the gondola might be the most romantic way to see this fascinating city of 118 islands, walking with a guide is a great way to orient yourself. Then when you have a little free time, wandering on foot will allow you to linger as you like. Traverse the bridges, stop off at a bacaro for some classic Venetian nibbles and a little glass of wine, and visit the shops as you please.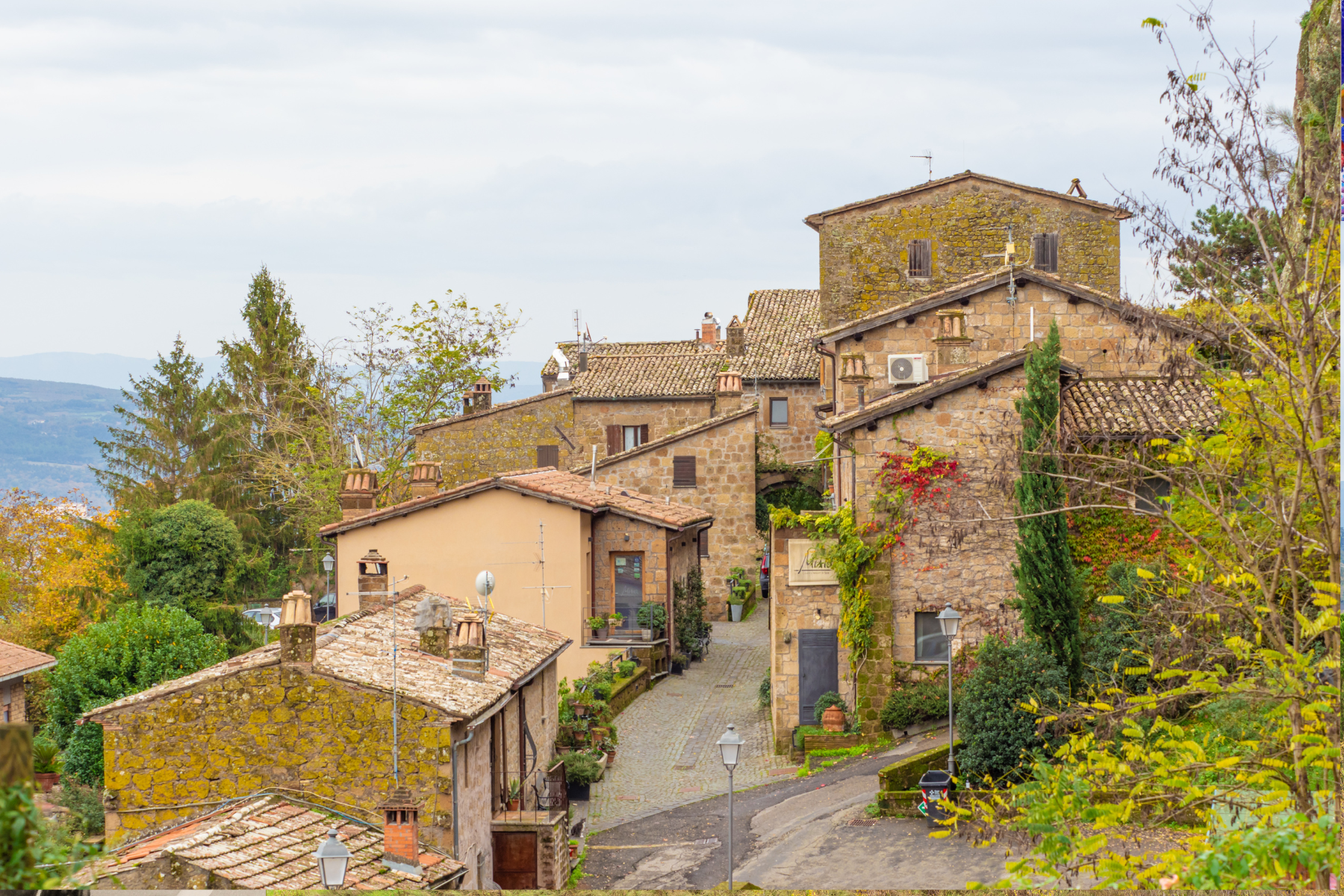 3. Taste wine in Orvieto. The beautiful hilltop town of Orvieto has been making wine since the art was introduced by the Etruscans in ancient times. With mineral-rich volcanic soil, the town became known for sweet dessert wines in Middle Ages – though today's wines are much drier, in keeping with modern tastes. 
4. Spend a little free time in Bologna, famed as the culinary capital of Italy! You'll find amazing food everywhere in this town – traditional dishes include Tagliatelle al Ragù Bolognese, prosciutto, tortellini, and mortadella. Check out the markets with fresh, local produce, as well as the specialty food and wine shops. You'll even have time for an independent lunch in a place of your choosing.
5. Discover the simplicity and quality of typical Tuscan food as you dine with your group in Florence. Tuscan cuisine is based on "cucina povera" – the tradition of simple cooking by peasants. Once rooted in poverty, the tradition of cooking using fresh, seasonal ingredients continues today because it's a delicious way to savor the flavors of this rich growing region. 
6. Walk through the Renaissance in Florence. On a walking tour you'll see such sights as the Duomo, Palazzo Vecchio, and the Piazza della Signoria. Stunning architecture and art, centuries old, surround you, at every corner – and you'll also have time to wander as your whims take you. 
7. Take a gondola ride in Venice. Is there a more romantic way to see the sights than these traditional flat-bottomed boats? Your serene ride along the canal will show you some of the most beautiful buildings in the city - many of which date back to the Renaissance when Venice was a powerful republic. 
8. Visit the Colosseum in Rome.  This iconic amphitheater is a symbol of the Roman Empire and an engineering marvel. Once used as a site for gladiators and often gory games, the Colosseum's structure is a massive wonder of concrete and vaulted arches. It contained hundreds of fountains, fed by aqueducts, to quench the thirst of the spectators – who could number 50,000 at a time. 
9. See the splendors of the Sistine Chapel up close on a guided tour of the Vatican Museums. Michelangelo's work on the ceiling and altar frescoes are considered one of his greatest achievements – and one of the greatest achievements in all of Renaissance art. 
10. Pick up some foodie treats to take home. Local wines, fresh olive oil, balsamic vinegar, cured meats, and hard cheeses are always classic gifts. If you like earthy, aromatic truffles, you can pick up truffle oil, truffle-flecked pasta, and truffle spread. Artisanal chocolates and hard cookies will satisfy the sweet tooth.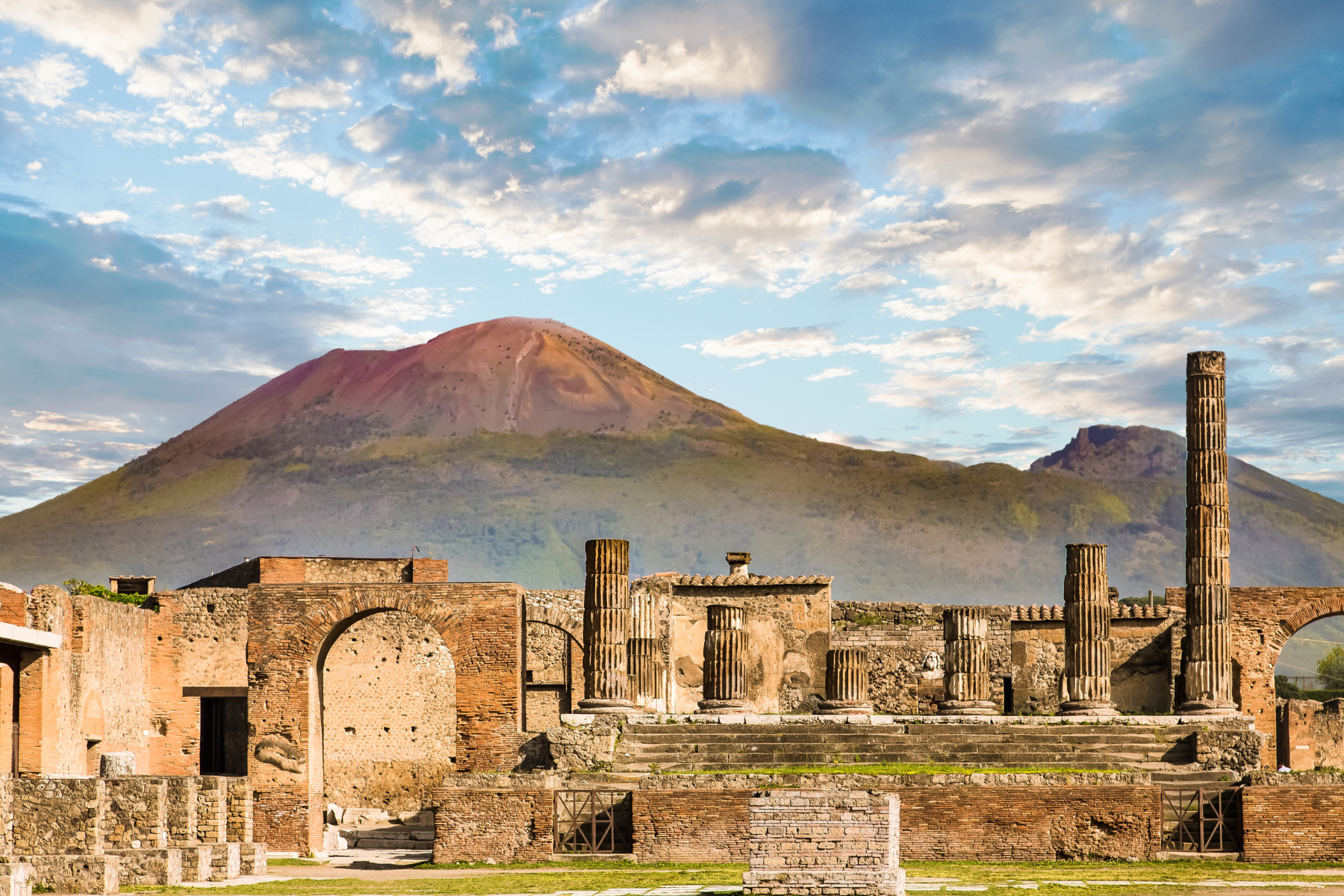 11. Discover what Roman Empire life was like in 79 AD with a visit to the ruins of Pompeii. The volcanic ash that tragically buried the town preserved it exactly as it was. So many artifacts of everyday life, like crockery and tools, are on display– and you can even see 2,000-year-old graffiti.
12. Take a fast-jet ferry to Capri on a day trip. Stunningly beautiful, Capri is rich in Roman ruins and such natural wonders as the Blue Grotto, a sea cave illuminated in a heavenly blue light reflected on the cave walls. 
13. Enjoy a gelato in Florence. You'll see this dense, rich treat in carts and shops all over Italy, but there's no better place to taste it than in Florence – where tradition says it was invented.  
14. Practice your Italian phrases. It's always fun to connect with people in their own language. Brush up a little before you go, and you'll be able to greet people with a cheery "Buongiorno", thank them with "Grazie", say farewell with "Arrivederci" or a cheery "a presto" to say you'll see them soon. 
15. Stroll through Villa Borghese. Your centrally located hotel in Rome is a short wander from this wonderful public park, a landscape garden dating back centuries. One of the largest public parts in Europe, it contains a treasure-filled art gallery, a zoo, a theatre, and many more spots to entertain visitors. 
16. See the ornate architecture of Doge's Palace in Venice, and go inside to see its lavish interior. This Gothic masterpiece was once the center of government during the Venetian Republic, 
17. Gaze at Michelangelo's masterpiece, David, at the Accademia in Florence. This massive, 17-foot sculpture depicts the Biblical David moments before his battle against Goliath. Incredibly, it's carved from a single block of Carrara marble. 
18. Sip a limoncello in Sorrento. The distinctive yellow liqueur of the Amalfi Coast is derived from soaking the peels of the large, sweet lemons that grow in abundance there. It's a great drink to savor cold while sitting on a sunny patio admiring the splendid ocean view – and be sure to pick up a bottle to take home.
19. Taste authentic Neapolitan pizza at a delicious lunch stop. This traditional treat is prepared with only simple, fresh ingredients: tomatoes, mozzarella cheese, basil, and olive oil atop a basic dough. The tradition of Neapolitan pizza making is strictly regulated and it's even included on UNESCO's list of intangible cultural heritage. 
20. Lounge by the sea. Sometimes you just want to relax under the sun – and free time in both Capri and Sorrento will allow you time to sunbathe, swim in the ocean, or just admire the view.  
21. Savor the coffee. The Italian love affair with coffee began in the 17th century, when Arab traders brought it to Venice, setting off a lively cafe culture that still thrives today. It's customary to have a milky cappuccino or caffè latte in the morning, while locals enjoy espresso or macchiato any time of day.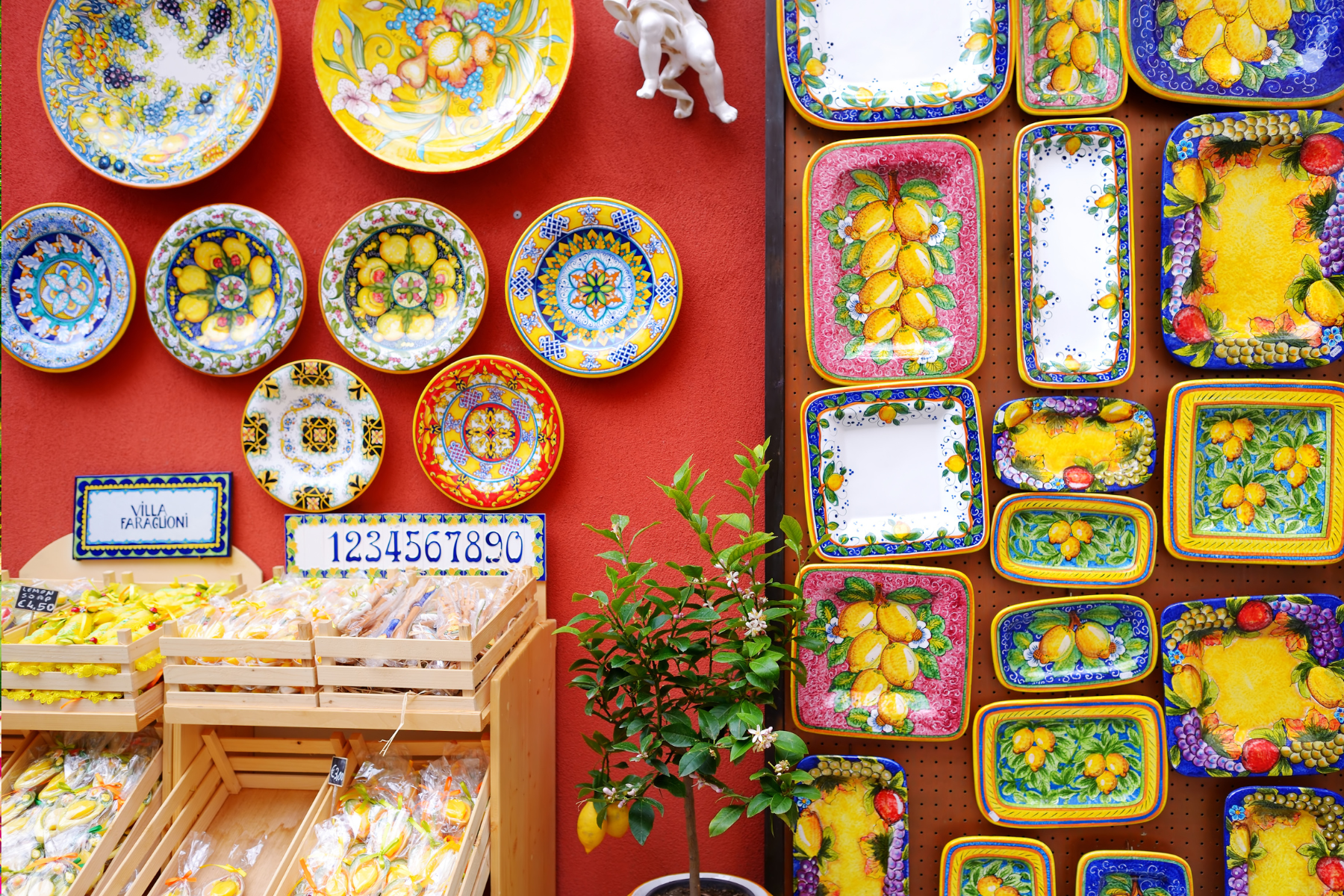 22. Hunt out the perfect souvenir. Italy is a great place to pick up high-quality, handcrafted treats. Tuscany and the Amalfi coast are known for their colorful, hand-painted pottery. Venice is a great place to pick up opulently tinted Murano glass, traditionally styled lace, and ornamental Venetian masks. Florence is known for small handmade leather gifts and accessories, colorfully painted ceramics, and artisanal gold jewelry.  In Sorrento, you'll find workshops selling inlaid wooden boxes- a tradition in town since the 14th century. 
23. Spend an extra few days soaking in all the joys. We think you'll love Italy so much you won't want to leave! And that's ok – you can book a little extra time at the beginning or end of your trip on pre- or post-nights to make your trip last a little bit longer. 
Have we whet your appetite for a trip to this idyllic land of amazing art, architecture, culture, and food? See our detailed itineraries for Our Taste of Italy and Taste of Italy with Sorrento, and start planning!