See the toast of every town
Irish pubs are the hearts of their communities—a source of camaraderie, stories, and song. Raise a glass (or two!) to rich pub culture and history on this guided tour of Ireland, which offers plenty of stops at legendary pubs and historical highlights of the Emerald Isle.
Trip details
8
Days
7
Nights
13
Meals
Available Promotions for this tour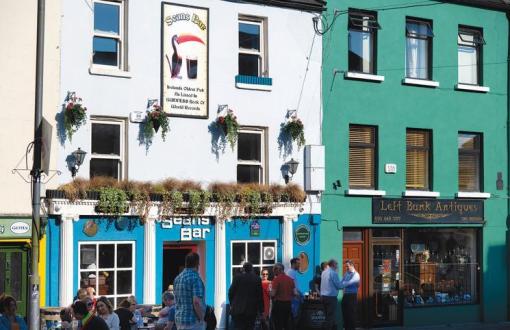 Sean's Bar in Athlone – CIE Tours Exclusive
Grab a pint or two in the oldest pub in Europe, which may have served your ancestors 1,000 years ago.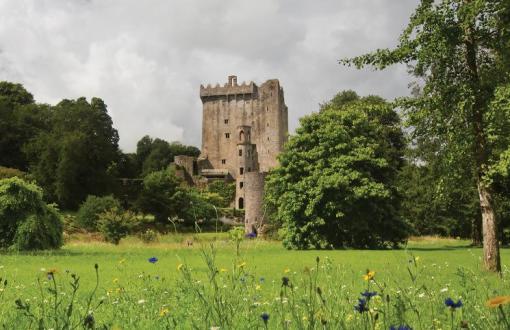 Blarney Castle
Kiss the Blarney Stone and get the gift of gab at this historic castle, with beautiful gardens to enjoy.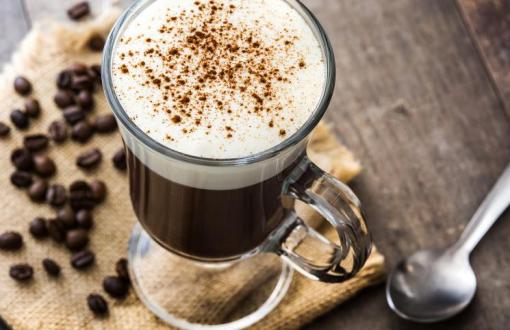 Irish Coffee at South Pole Inn
Hear all about the Antarctic exploits of the inn's founder, Tom Crean, while you sample a delicious Irish coffee.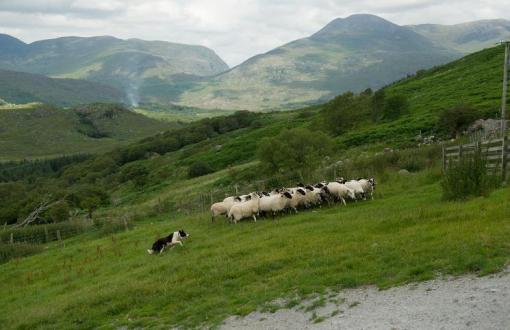 Sheepdog Demonstration
Learn about traditional farm life and watch skilled dogs hard at work herding flocks.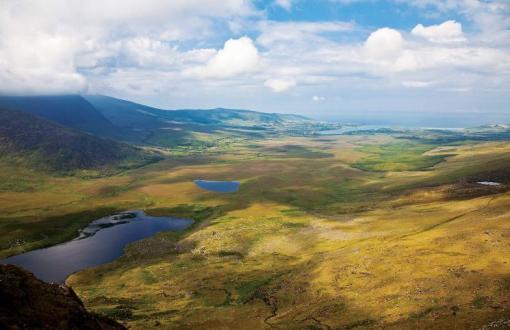 Dingle Peninsula
Savor the exceptional scenery — rolling emerald hills, wide shores, rocky cliffs — made famous in numerous films.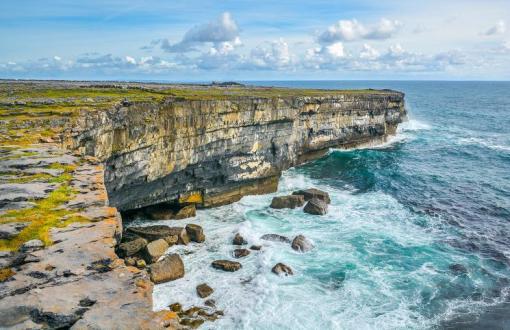 Cliffs of Moher
Visit the Cliffs of Moher, a spectacular wall of sandstone soaring 700 feet above the pounding Atlantic surf below.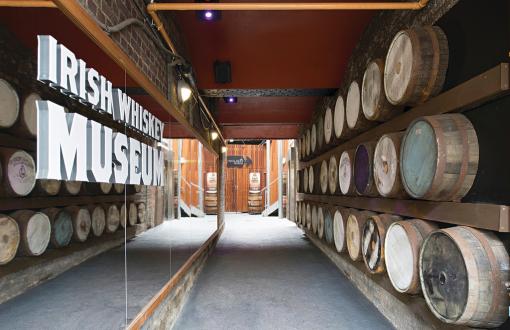 Irish Whiskey Museum – CIE Tours Exclusive
Learn the true history of this famous spirit through the ages - and of course you'll enjoy a tasting as you tour this Dublin favorite.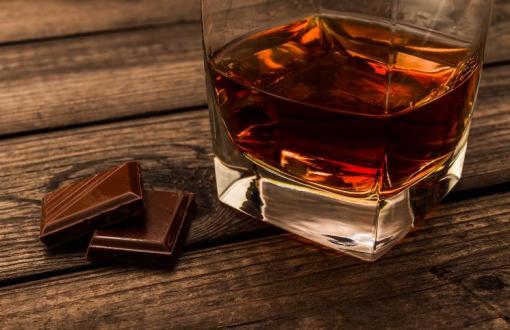 Celtic Whiskey Bar in Killarney
Head to the Celtic Whiskey Bar in Killarney for a tasting and a chocolate pairing.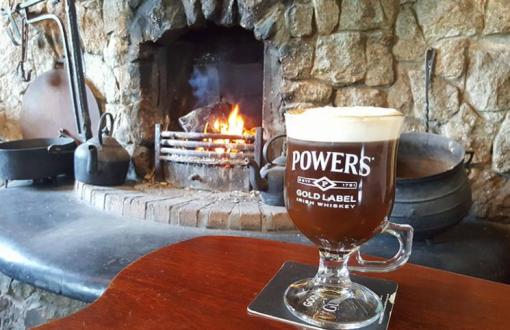 Marine Bar in Dungarvan – CIE Tours Exclusive
Enjoy a drink with some traditional music in this centuries-old, family-run pub.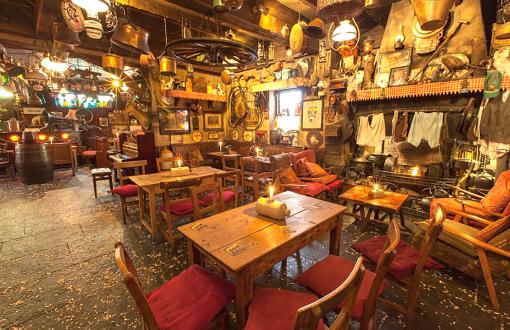 Special Night of storytelling at a Local Galway Pub
Discover the captivating tales of Irish folklore and immerse yourself in the rich storytelling tradition of Ireland by visiting a storytelling pub, where enchanting narratives unfold in a cozy and welcoming atmosphere.


Itinerary

Day 1

Dublin City Tour | Canal Cruise Dinner
Your tour departs from your Dublin hotel at 2:00 PM. A local guide will bring you on a panoramic tour of central Dublin, a friendly city famed for its wit and sense of fun. Board a barge, once used for transporting Guinness, for a cruise down the centuries-old Grand Canal as you sip a welcome drink and enjoy dinner while listening to live music. (D)

Day 2

Kilkenny Tour | Sullivan's Taproom
Explore historic Kilkenny on a guided walking tour of its Medieval Mile, stretching from cathedral to castle. Discover the city's rich heritage, narrow streetscapes, and picturesque merchants' houses. Next, soak up the atmosphere and savor the ancient craft of artisan brewing with a private tasting at Sullivan's Taproom. Explore on your own before dinner at your hotel. (B, D)

Day 3

Blarney Castle | Killarney
Visit the Marine Bar in Dungarvan (a CIE Tours Exclusive) and enjoy a drink with some traditional music in this centuries-old, family-run pub. Travel to Blarney Castle to explore the beautiful gardens or to kiss the famous stone, which legend promises will bestow the "Gift of Gab". Pass through County Cork to the lively town of Killarney – a draw for visitors to Ireland since the 18th century – where you will have free time after dinner to explore some of its friendly pubs, many with live music. (B, D)

Day 4

Dingle Peninsula | Celtic Whiskey Bar Experience
Visit Moriarty's in the Gap of Dunloe, a CIE Tours preferred shopping partner, before heading out to the Dingle Peninsula. Visit a farm for an immersion into traditional rural life and watch skilled sheepdogs demonstrate their talents at herding. Enjoy free time to explore the charms of Dingle town. In the evening, head to the Celtic Whiskey Bar in Killarney for a tasting, chocolate pairing, and dinner. (B, D)

Day 5

Cliffs of Moher | Galway | Pub Storytelling
Ferry across the wide River Shannon Estuary. Take in the spectacular beauty of the Cliffs of Moher, soaring 700 feet above the Atlantic surf. Walk along the top of the cliffs for views across Galway Bay to Connemara and the Aran Islands. After an early dinner at your hotel, visit a local pub for a special evening of storytelling. (B, D)

Day 6

Sean's Bar | Lough Ree Cruise
Spend a leisurely morning exploring vibrant, artistic Galway as you please. Travel to Athlone, where you'll enjoy an Irish Coffee or Whiskey as you cruise Lough Ree in a replica Viking longship. Next, raise a pint at Sean's Bar. This pub is not only the oldest in Ireland; dating back to 900 AD, it's the oldest in Europe, according to the Guinness Book of Records. The sloped floors (often covered with sawdust), candlelight, and turf fire pay nostalgic tribute to this pub's rich history. Enjoy dinner at the Athlone hotel this evening. (B, D)

Day 7

Guinness Storehouse | The Merry Ploughboy
Enjoy the scenery of central Ireland as you travel to Dublin. Visit the Guinness Storehouse in the heart of the city – one of Ireland's most popular attractions – and sample Ireland's iconic brew as you take in the panoramic view from the seventh-floor Gravity Bar. In the evening, visit The Merry Ploughboy for a hearty dinner and an evening of traditional Irish entertainment. (B, D)

Day 8

Tour Ends in Dublin
Your tour ends after breakfast. (B) >
Where you'll stay
Inclusive package with no hidden extras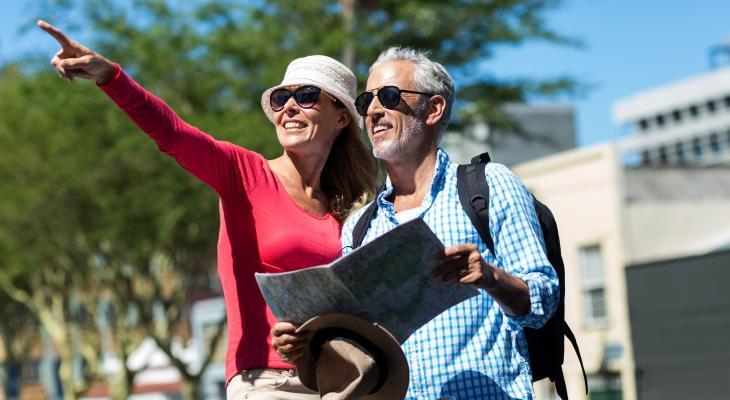 What's included?
Full daily breakfast and many meals*
An evening of Irish entertainment
Transportation (Buses, shuttles & ferries)
Welcome drinks with your group
Free Wi-Fi on luxury coaches
All entrance fees to attractions
Comprehensive travel itinerary
*Breakfast is not included on Day 1
Our welcome gift to you
A travel backpack
Travel adapter
Rain poncho
Luggage strap and tags
Documents wallet
From our travelers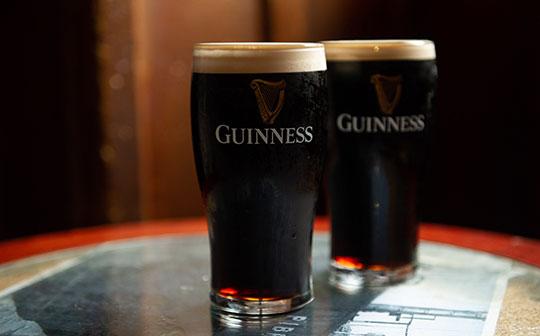 I loved the hotels, border collie herding, Irish coffee, as well as the Guinness and Smithwick's tours. The tourist spots and local pubs gave a balance to the trip and I fell in love with the beautiful countryside and, most of all, the people I met in the pubs. Easily the best trip I have taken.
Karin Littlefield
See what people are saying about this trip
CIE Tours Customer
3 weeks 6 days ago
CIE is the best tour company!
The tour was great and the people on our tour all got along famously! The Pub Tour was not a pub crawl. We went to pubs, but did so much more! The food was amazing, also!
Thomas Francis Fitzgerald
1 month ago
Tour provided everything we anted & great pub visits
Joseph H Nugent
1 month ago
A great time was had by all!
Hotels were great as well as the food at each hotel
Jeremiah Horgan
1 month 2 weeks ago
Our Irish Pub tour was wonderful!
The Irish Pub tour was simply awesome!
Our driver/guide John was extremely knowledgeable, friendly, and an excellent bus driver.
Everything from start of our tour from beginning to end was done with a smile and ensuring that we were all comfortable and kept informed of our daily schedule and activities.
Hotels, food, and overall service was excellent!
Colleen and Robert Fultz
4 months 3 weeks ago
A Trip Worth Taking!
The level of organization necessary to arrange these tours is impressive. CIE did a very good job with this tour. Our primary guide and driver Peter was as good as anyone could hope for as to his knowledge, commentary, and driving skills. We particularly enjoyed the sheep dog demonstration, and the events with local storytellers and musicians. The Irish countryside we saw as we travelled from one location to the next was beautiful to see. All the events and locales we attended had value and were enjoyable.
A few minuses: A lot of ground is covered in nine days so stamina is required; The dinners at the hotels were acceptable, but nothing special; Our room at the hotel in Kilkenny wasn't ready until thirty minutes past check in time; The sound system on the coach didn't reproduce sound well, making Peter's narration difficult to follow from time to time.
Overall we are well pleased with CIE and thePub Tour.

The Inclusive Advantage
Get more without spending more.
CIE Tours includes every experience and most meals so you won't be hit with hidden expenses.