See the toast of every town 
Irish pubs are the hearts of their communities—a source of camaraderie, stories, and song. Raise a glass (or two!) to rich pub culture and history on this guided tour of Ireland, which offers plenty of stops at legendary pubs and historical highlights of the Emerald Isle.
Trip details
9
Days
8
Nights
14
Meals
Available Promotions for this tour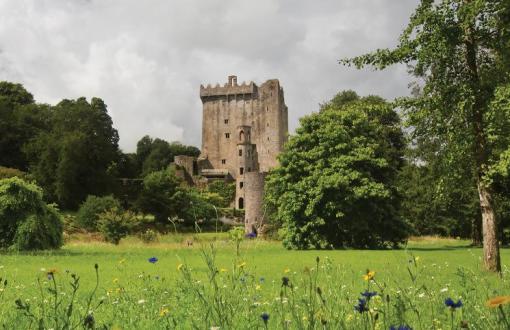 Blarney Castle
Kiss the Blarney Stone and get the gift of gab at this historic castle, with beautiful gardens to enjoy.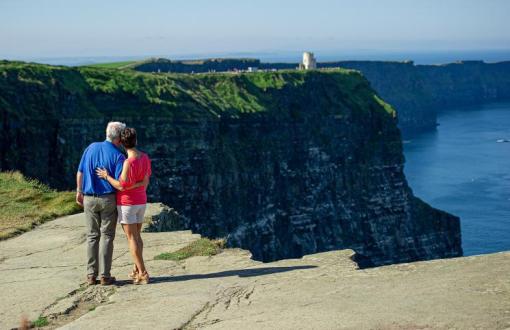 Cliffs of Moher
Marvel at the stunning views from these cliffs, rising 700 feet above the Atlantic.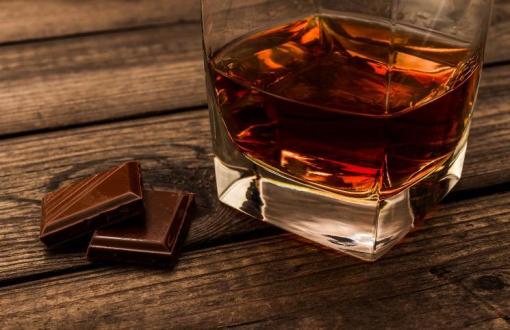 Celtic Whiskey Bar in Killarney 
Head to the Celtic Whiskey Bar in Killarney for a tasting and a chocolate pairing.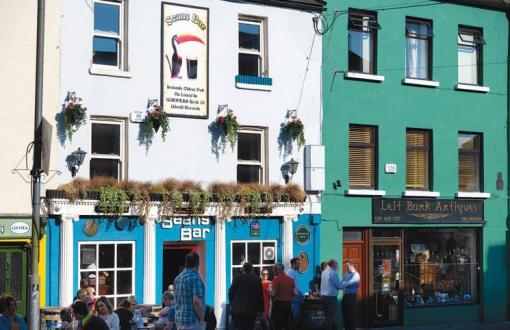 Sean's Bar in Athlone – CIE Tours Exclusive
Have a drink by the River Shannon in Ireland's oldest bar, which dates back more than a thousand years and displays the artefacts to prove it!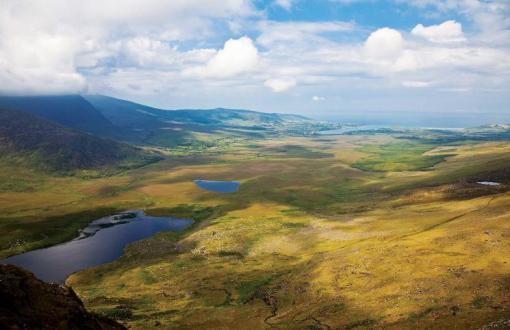 Dingle Peninsula
Savor the exceptional scenery — rolling emerald hills, wide shores, rocky cliffs — made famous in numerous films.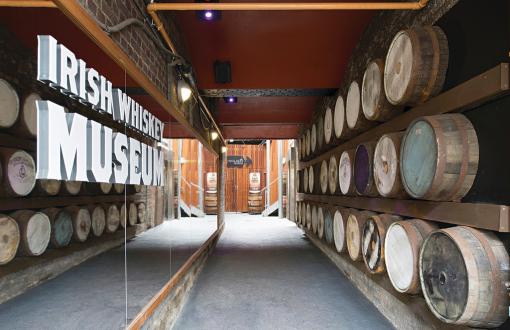 Irish Whiskey Museum – CIE Tours Exclusive
Learn the true history of this famous spirit through the ages - and of course you'll enjoy a tasting as you tour this Dublin favorite.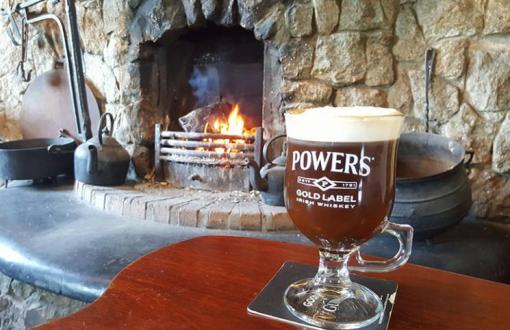 Marine Bar in Dungarvan – CIE Tours Exclusive
Enjoy a drink with some traditional music in this centuries-old, family-run pub.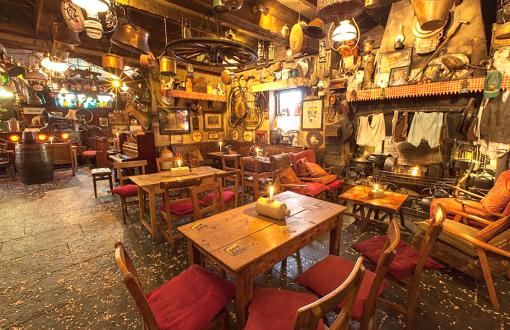 Storytelling at O'Connors Pub – CIE Tours Exclusive
Pull up a stool for a session of stories at this legendary pub in Salthill, Galway – a picturesque establishment that was the setting for Ed Sheeran's "Galway Girl" video.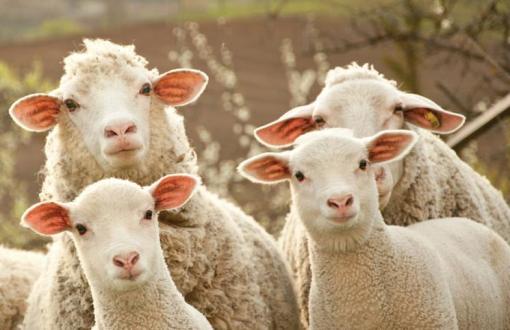 Sheepdog Demonstration
Learn about traditional farm life and watch skilled dogs hard at work herding flocks.


Itinerary

Day 1

Dublin City Tour | Welcome Drink & Dinner
Your tour starts at 2:00 PM at your Dublin hotel. A local guide will bring you for a panoramic tour of central Dublin, a friendly city famed for its wit and sense of fun. Enjoy a welcome drink and dinner with your group at The Church Café Bar and Restaurant; this converted building is where brewer Arthur Guinness was married, playwright Sean O'Casey was baptized, and where Handel practiced the organ before the first-ever public performance of his "Messiah" in 1742. (D)

Day 2

Kilkenny | Kilkenny Tour | Beer Tasting
Head to historic Kilkenny for a guided walking tour along its Medieval Mile, stretching from cathedral to castle. Discover the rich heritage, narrow streetscapes, and picturesque merchants' houses of this small, historic city. Next, enjoy a special beer-tasting experience. Spend some time browsing as you please before dinner in your hotel. (B, D)

Day 3

Blarney Castle | Killarney
Visit the Marine Bar in Dungarvan in a CIE Tours Exclusive, and enjoy a drink with some traditional music in this centuries-old, family-run pub. Travel on to visit Blarney Castle to kiss the famous stone, which legend promises will bestow the "Gift of the Gab" or explore the beautiful gardens. Pass through County Cork to the lively town of Killarney – a draw for visitors to Ireland since the 18th century – where you will have free time after dinner to explore some of its friendly pubs, many with live music. (B, D)

Day 4

Dingle Peninsula | Celtic Whiskey Bar Experience
Visit Moriarty's in the Gap of Dunloe, a CIE Tours preferred shopping partner, before heading out to the Dingle Peninsula. You may know this beautiful region from films like "Ryan's Daughter" and "Far & Away". Visit a farm for an immersion into traditional farming life and watch skilled sheepdogs demonstrate their talents at herding. Take some free time to explore the charms of Dingle town. In the evening, head to the Celtic Whiskey Bar in Killarney for a tasting, chocolate pairing, and dinner. (B, D)

Day 5

Cliffs of Moher | Galway | O'Connors Pub Storytelling
Embark on a ferry ride across the wide River Shannon Estuary. Take in the spectacular beauty of the Cliffs of Moher, soaring 700 feet above the Atlantic surf. Walk along the top of the cliffs for views across Galway Bay to Connemara and the Aran Islands. In the evening, have an early dinner at your hotel, then head out for a CIE Tours Exclusive: You'll visit the nearby seaside suburb of Salthill for a special evening of storytelling at O'Connor's Famous Pub. (B, D)

Day 6

Sean's Bar | Lough Ree Cruise
Spend a leisurely morning exploring vibrant, artistic Galway as you please. Travel to Athlone, where you'll enjoy a choice of Irish coffee, whiskey, or beer as you cruise Lough Ree in a replica Viking longship. Then head to Sean's bar in a CIE Tours Exclusive. Sean's Bar is not only the oldest in Ireland; dating back to 900 AD, it's the oldest in Europe, according to the Guinness Book of Records. The sloped floors (often covered with sawdust), candlelight, and turf fire pay nostalgic tribute to this pub's rich history. Enjoy dinner in your Athlone hotel this evening. (B, D)

Day 7

Guinness Storehouse | Irish Whiskey Museum
Enjoy the scenery of central Ireland as you head to Dublin on the east coast. Visit the Guinness Storehouse in the heart of the city – one of Ireland's most popular attractions – and sample Ireland's iconic brew as you take in the panoramic view from the seventh-floor Gravity Bar. In the evening, head to the Irish Whiskey Museum for a private tour and a tasting. In a CIE Tours Exclusive, enjoy a special after-hours experience: a traditional band will play lively tunes for your group as you relax over a drink and finger foods. (B)

Day 8

Independent Touring in Dublin
Spend the day independently with a Dublin Hop-On, Hop-Off bus voucher, plus, your choice of a visit to one of Dublin's most beloved attractions: EPIC The Irish Emigration Museum, GPO Museum, or Teeling Distillery. (B)

Day 9

Tour Ends in Dublin
Your program ends after breakfast. (B) B: Breakfast; L: Lunch; D: Dinner >
Where you'll stay
Inclusive package with no hidden extras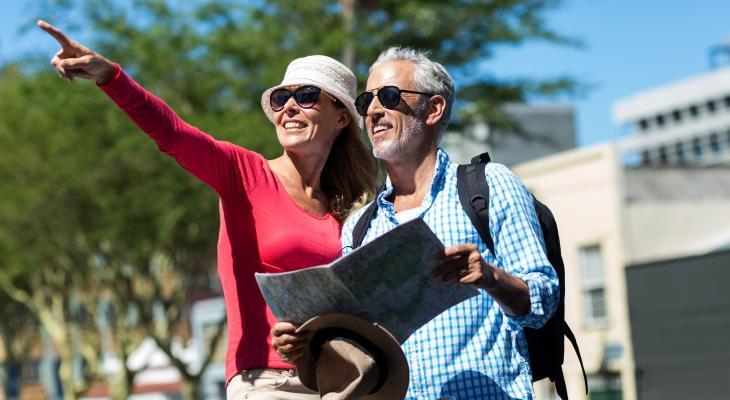 What's included?
Full daily breakfast and many meals*
An evening of Irish entertainment
Transportation (Buses, shuttles & ferries)
Welcome drinks with your group
Free Wi-Fi on luxury coaches
All entrance fees to attractions
Comprehensive travel itinerary
*Breakfast is not included on Day 1
Our welcome gift to you
A travel backpack
Travel adapter
Rain poncho
Luggage strap and tags
Documents wallet
From our travelers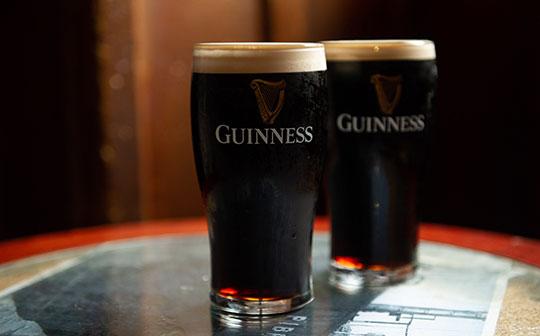 I loved the hotels, border collie herding, Irish coffee, as well as the Guinness and Smithwick's tours. The tourist spots and local pubs gave a balance to the trip and I fell in love with the beautiful countryside and, most of all, the people I met in the pubs. Easily the best trip I have taken.
Karin Littlefield
See what people are saying about this trip
Donna A Ann Reith
1 month 1 week ago
The best vacation I've ever had!
After being canceled twice due to Covid, I finally got to go on the trip of my dreams. And it was everything and more than I had anticipated. First of all, my tour guide, PJ, was fantastic. He was so warm, courteous, and informative throughout the entire trip. He always made sure our tour was the best it could be. The accommodations were great, as well as the daily activities. I'm ready to go back!
Dennis Henry Brainerd
5 months 4 weeks ago
We thought we would never get to take our trip! It was rescheduled numerous times due to COVID 19. Once we arrived we had the time of our life.
CIE Tours Customer
6 months 2 weeks ago
Loved the Irish Pub Tour!
Thank you so much, CIE, for the OUTSTANDING Irish Pub Tour from Oct. 16-23, 2021. Our group of 34 was split to two buses, and so both of the buses had Tour Director/Driver named Michael. It was lovely of CIE to think of extra social distancing and safety of the patrons of this tour by dividing us for bus purposes, and for all events, we were joined together.

Both Michaels were super friendly and helpful and made our stay great! Since we spent most of our time with tall, stately Michael, I must say, he was brilliant in every way! So professional, knowledgeable, helpful and efficient, he made our trip just perfect! He put a lot of energy into making sure the tour went smoothly and even made sure we were provided a C19 test before travelling back to the U.S..

Our Michael's knowledge of the history of Ireland was infectious, and my husband, Joseph, and I hung on his every word. How he could convey so much information about the landscape, the people and the history, all while taking us to our next destination is amazing to me. He is one in a million, make that a trillion.

This has been a trip filled with so many happy and beautiful memories, and it will stay with me for all of my days.

We hope to travel with CIE again (this was our second trip), and if we are ever fortunate enough to meet-up with Our Michael again, we will consider ourselves very blessed indeed.
Jesse Austin Schmittler
6 months 2 weeks ago
LOVED IT
Food and drinks throughout the pub tour were absolutely amazing. Great variety and even better service. Would highly recommend to anybody with an appetite
Mark William Mckitchen
6 months 3 weeks ago
The tour was great. The reason of excellent and nothing more would only be the fact that we had to be on to our next destination rather soon. If there was a tour that would allow a stay in each town, granted it would increase the rate, would be just wonderful. The tour guide and coach operator Peter was brilliant and a valuable asset to the whole experience of the most enchanting vacation in the Beautiful country of Ireland! And the food and accommodations were top notch. Highly Recommended.

The Inclusive Advantage
Get more without spending more.
CIE Tours includes every experience and most meals so you won't be hit with hidden expenses.