Holiday movies to transport you
Why not add a touch of travel inspiration to your holiday watch list?
There's nothing better during the lull of the holidays than snuggling under a blanket and watching a cheerful, sentimental movie – unless, of course, you could also be watching a film that will transport you to far-off places and inspire you to call your best buddies and start planning your next adventure. Here are a few of our favorite movies set in destinations close to our hearts. Settle in and pass the popcorn!
A Castle for Christmas
An American writer flees to the Scottish countryside from New York amid the scandal of killing off one of her popular characters. She receives a warm welcome at a local guesthouse, but it's not long before she finds herself resident amid the cobwebs in a chilly castle with an even colder duke as her host. The film features Brooke Shields, but the real stars are Scotland's lush scenery, the exquisite castle interiors, hairy Highland cows, and endearing locals – and the tale is heartwarming as it evokes love, family, and the importance of home. Savor the glorious party scene replete with music and dancing – it might even put you in the mood for the evening of traditional food, music, and dance that you can experience on our Scottish tours.
How to watch: Netflix
Recommended tour: Scottish Clans and Castles
Christmas in Rome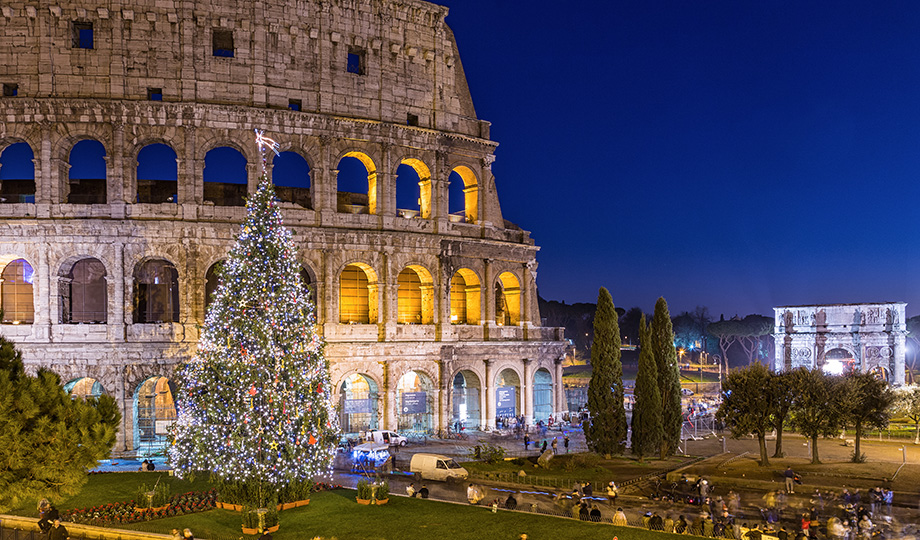 When a newly unemployed tour guide meets a handsome but uncultured American businessman, can romance (and an exciting new commercial venture) be far away? This charming film showcases the sights of Rome beautifully, as we accompany the pair as they discover the art, history, culture, and wonder of Italy. We get a panoramic tour from one of the famed Seven Hills, a tutorial in coffee culture, a visit to a Christmas market, and a lesson in making panettone, the Italian Christmas bread. Watch for St Peter's Basilica and The Colosseum, adorned in Christmas glory.
How to watch: Hallmark Channel and other streaming services
Recommended tour: Taste of Italy with Sorrento
Love on Iceland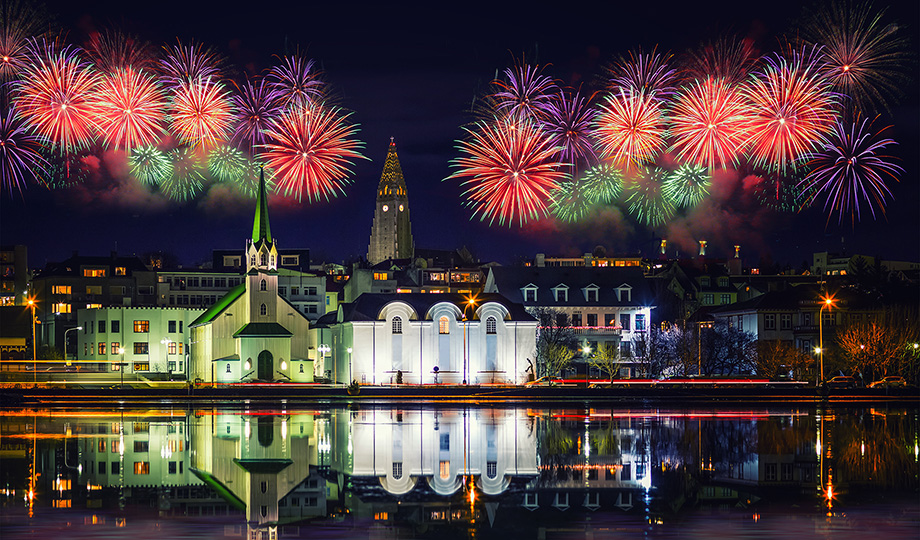 A podcast producer in need of inspiration spontaneously gathers her old college gang together for a trip to Iceland. There's a handsome local tour guide, plenty of gorgeously snowy scenery, and a couple of love stories along the way. Veterans of our Iceland tours will enjoy reminiscing as the film features so many splendid highlights that CIE Tours includes on our tours: Jökulsárlón Glacier Lagoon, the Secret Lagoon, Reykjavik, and more. Those who have yet to experience the glories of the Land of Fire and Ice will thrill to the sights shown in this lovely little tale.
How to watch: Hallmark Channel and other streaming services
Recommended tour: Northern Lights Quest of Iceland 
Christmas at Castle Hart
Two American women visit Ireland at Christmastime and find themselves with jobs planning a lavish party at a splendid castle in this sweet love story with a case of mistaken identity at its heart. The movie was partly filmed at Dromoland Castle, the ancestral home of the O'Brien clan, whose lineage dates back 1,000 years to Brian Boru, a High King of Ireland. The castle is a favorite of ours, and you can stay there on CIE Tours' 8-day Irish Heritage tour. The Cliffs of Moher, soaring 500 feet above the ocean for about nine miles, also make a dramatic appearance.
How to watch: Hallmark Channel
Recommended tour: Irish Heritage
Happy viewing - and Happy Holidays!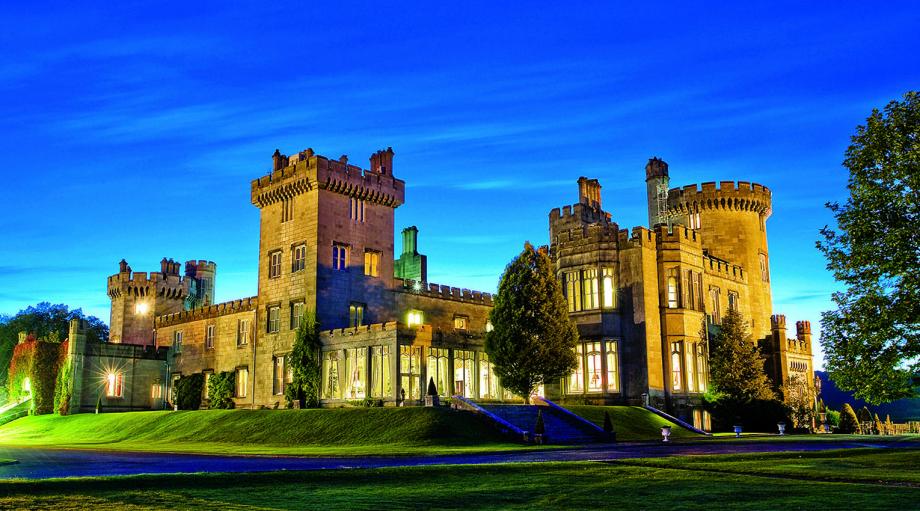 Dromoland Castle is one of the stars of "Christmas at Castle Hart".