Exploring the Enchanting Christmas Markets of Ireland with CIE Tours

Ireland's Christmas markets are a delightful fusion of tradition, charm, and holiday cheer, offering visitors a unique opportunity to immerse themselves in the local culture while shopping for unique gifts, savoring seasonal treats, and soaking in the enchanting atmosphere. 

Galway Christmas Markets - A Festive Extravaganza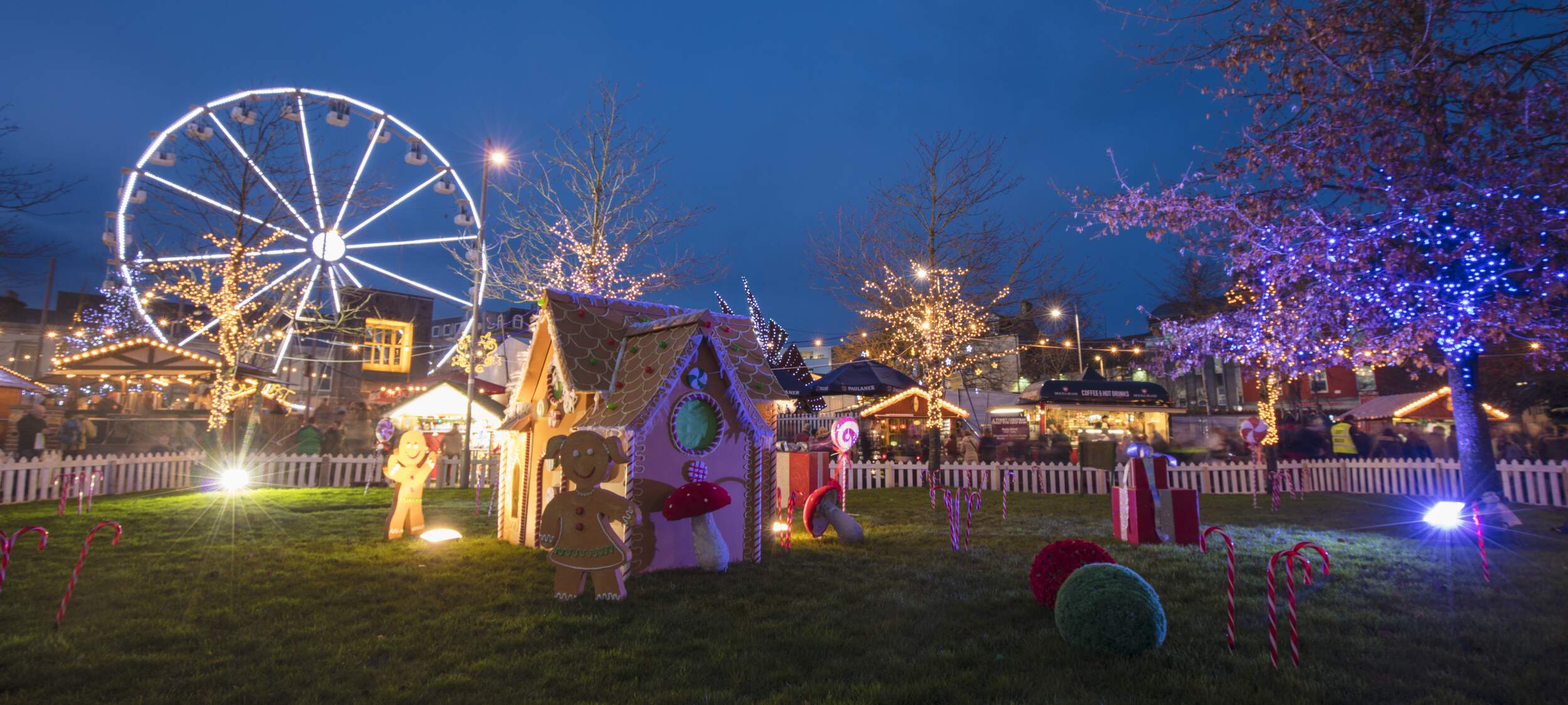 The Galway Christmas Market is a vibrant and bustling event that runs from Friday, November 10th until Friday, December 22nd, 2023. Set against the backdrop of Galway's picturesque Eyre Square, the market boasts an array of chalets adorned with twinkling lights and decorative ornaments. As you stroll through the market, you'll find an eclectic mix of arts and crafts, handmade goods, and delicious culinary delights. From artisanal cheeses to handcrafted jewelry, the Galway Christmas Market is the perfect place to find that special gift for a loved one or a cherished keepsake for yourself.

Suggested Tour: Evergreen Ireland North

Belfast Christmas Market - A Northern Wonderland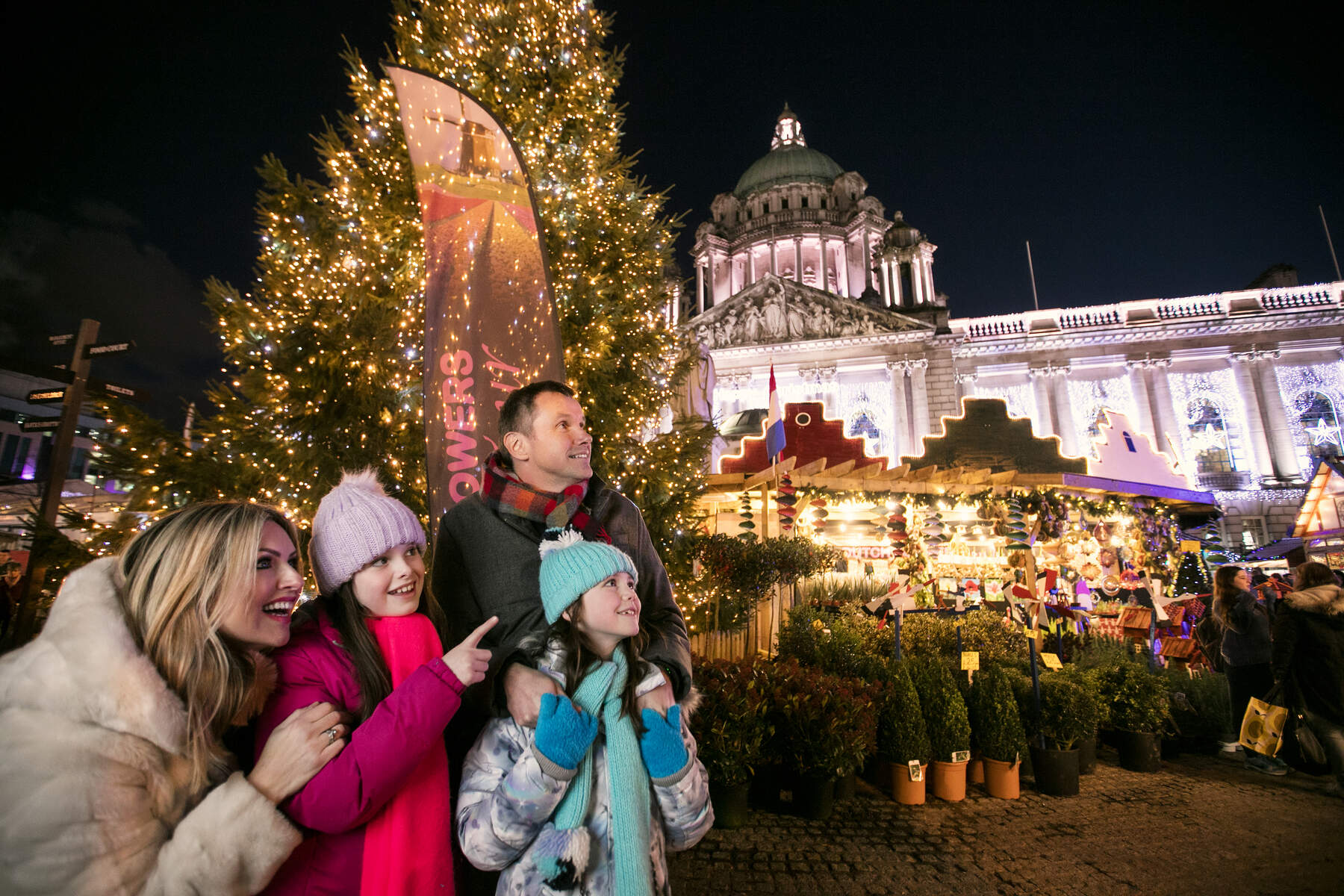 The Belfast Christmas Market runs from November 18th to December 22nd, 2023. Nestled in the heart of Belfast, this market is a true winter wonderland, complete with charming wooden stalls and an inviting atmosphere. From traditional Irish crafts to international goodies, the market offers a diverse selection of wares. Warm up with a cup of mulled wine as you explore the market's offerings, and be sure to sample some of the local culinary delights that make Belfast's Christmas market truly special.

Suggested Tour: Evergreen Ireland North

Waterford Winterval - A Festival of Light and Joy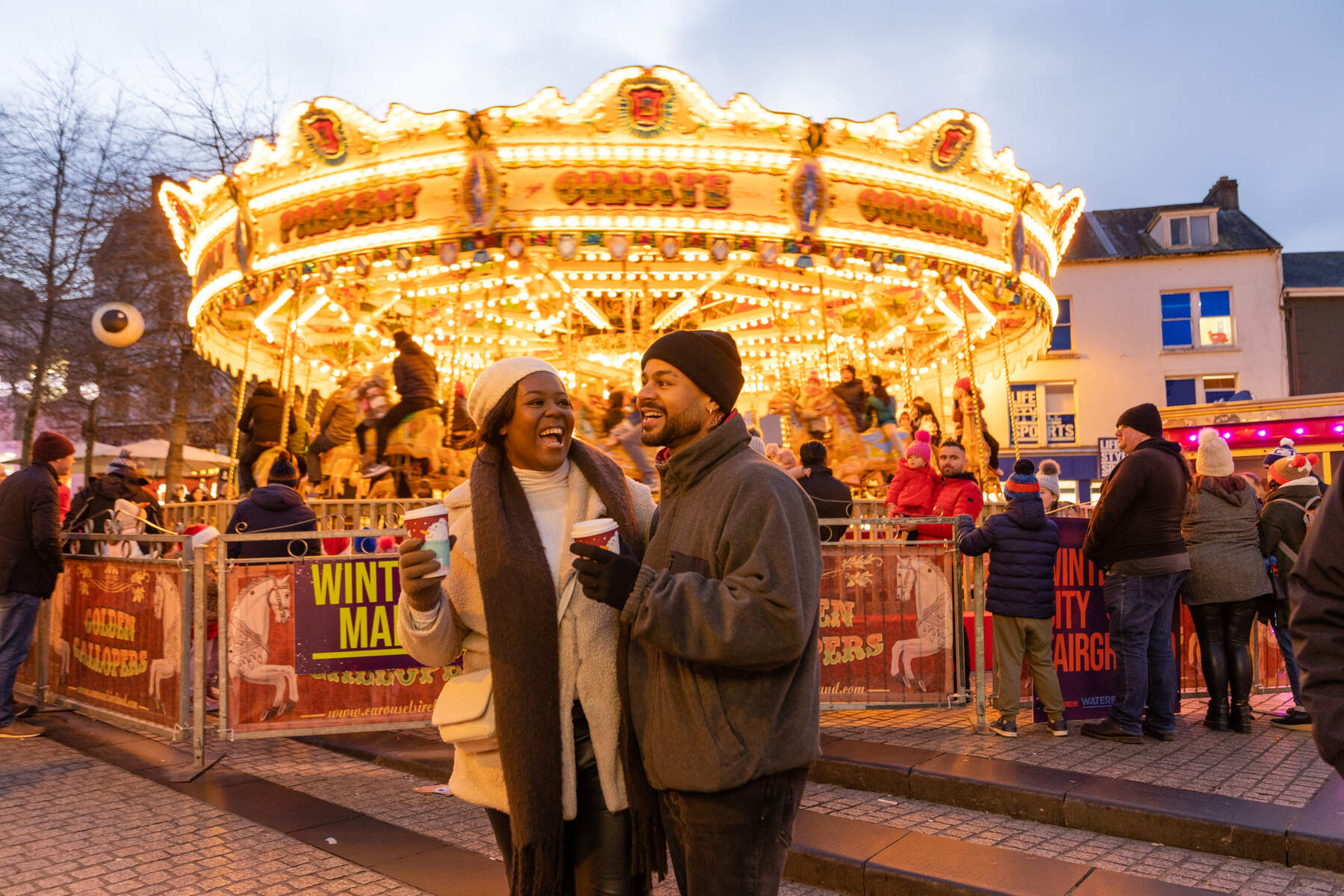 Waterford Winterval, taking place from November 17th to December 23rd, is a magical celebration that transforms the city. This festival of light and joy features an enchanting Christmas market among its attractions. The market is a treasure trove of unique crafts, delectable treats, and festive entertainment. Don't miss the chance to experience the captivating ice rink and take a ride on the Waterford Eye, a stunning Ferris wheel offering panoramic views of the city.

Suggested Tour: Evergreen Ireland South
 

The Wicklow Christmas Market - A Charming Affair

The Wicklow Christmas Market is open on select dates from November 18th to December 17th. Located in the beautiful surroundings of Wicklow Town, this market offers a cozy and intimate experience. Stroll through quaint stalls, warm up with mulled wine, and savor artisanal treats. The Wicklow Christmas Market is the perfect place to find unique gifts while enjoying the scenic beauty of Ireland's east coast.
We suggest you experience the Wicklow Christmas Market on a private driver experience. 
When you visit an Irish Christmas market, you'll have the chance to immerse yourself in the rich holiday traditions, savor local flavors, and find one-of-a-kind treasures that will forever remind you of your unforgettable Irish vacation adventure. So bundle up, embrace the festive spirit, and let the warmth of Ireland's Christmas markets light up your holiday journey.