Halloween in Derry, Ireland
It's the spookiest time of the year, and we have Ireland to thank for it! Halloween as we know it today is derived from Samhain, the Gaelic celebration marking the end of the harvest season and the beginning of the cold winter. The traditions we have come to celebrate every year on October 31st, from carving pumpkins to wearing costumes, have evolved from symbolic rituals of this festival, which was also believed to be the one day a year that spirits could return to earth. 
Today, Halloween in Ireland is just as exciting an affair as ever. Cities and towns across the country have fantastic festivals complete with costume contests, family activities, and the special bonfires once believed to have protective powers against evil spirits. Perhaps the most famous festival of all takes place each year in the city of Derry.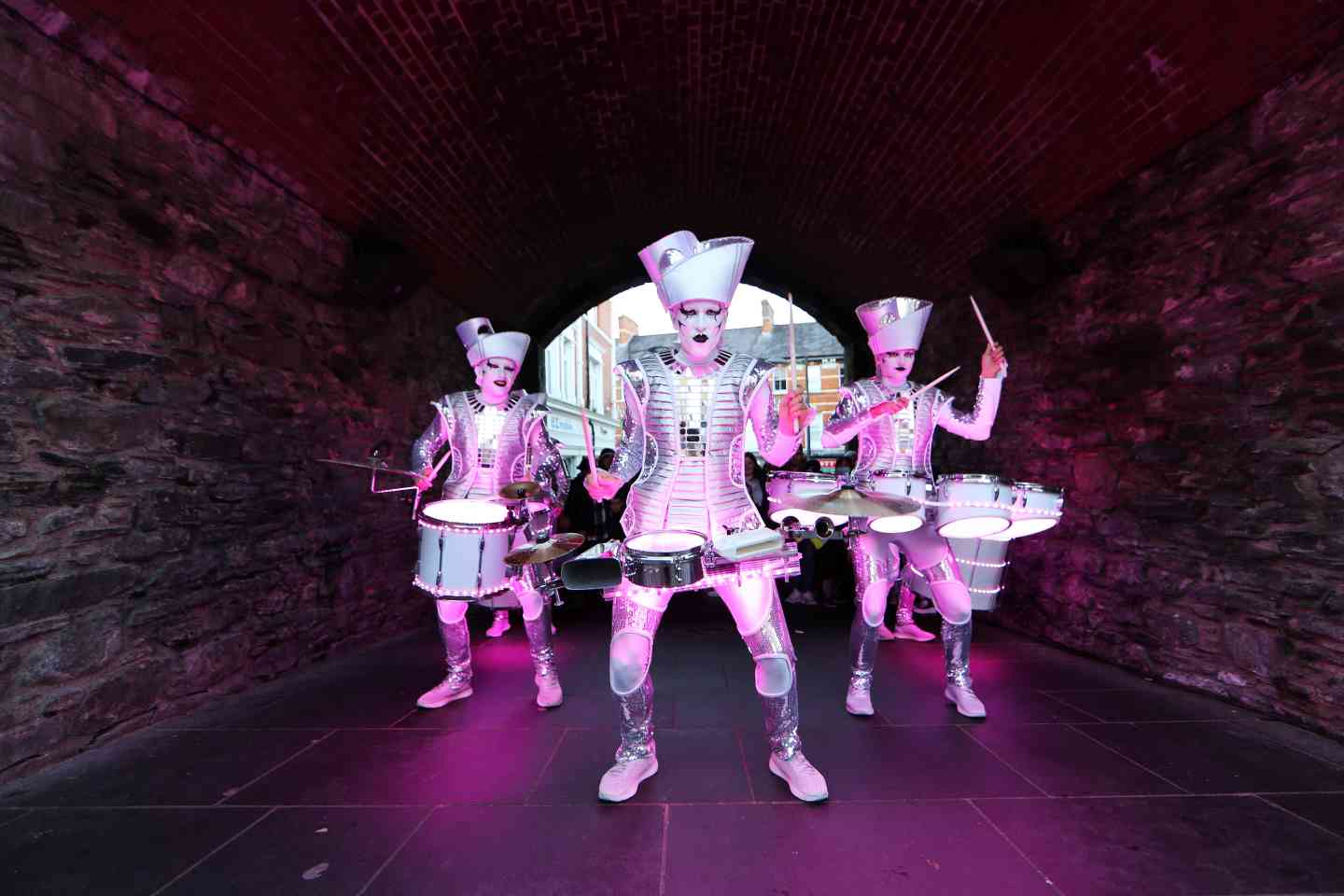 Derry's celebrations usually last over 9 days, and often draw a crowd of over 100,000 people! Of course, the first thing you will notice is that revelers are in amazing costumes. Everyone gets into the Halloween spirit by dressing up. In fact, the tradition of costumes also dates back many years. During Celtic times, costumes were used as disguises from spirits. It was said these disguises would confuse evil and help avoid being taken away by the spirits that would be out in the night. 
There are activities for all ages. There are adults-only ghost tours that will leave you scared to the bone, as well as family-friendly haunted houses that won't spook the little ones. Bars and restaurants around the city play Halloween music, and hold costume contests. There is even a story-writing contest for aspiring writers to try their hand at crafting a perfectly chilling tale.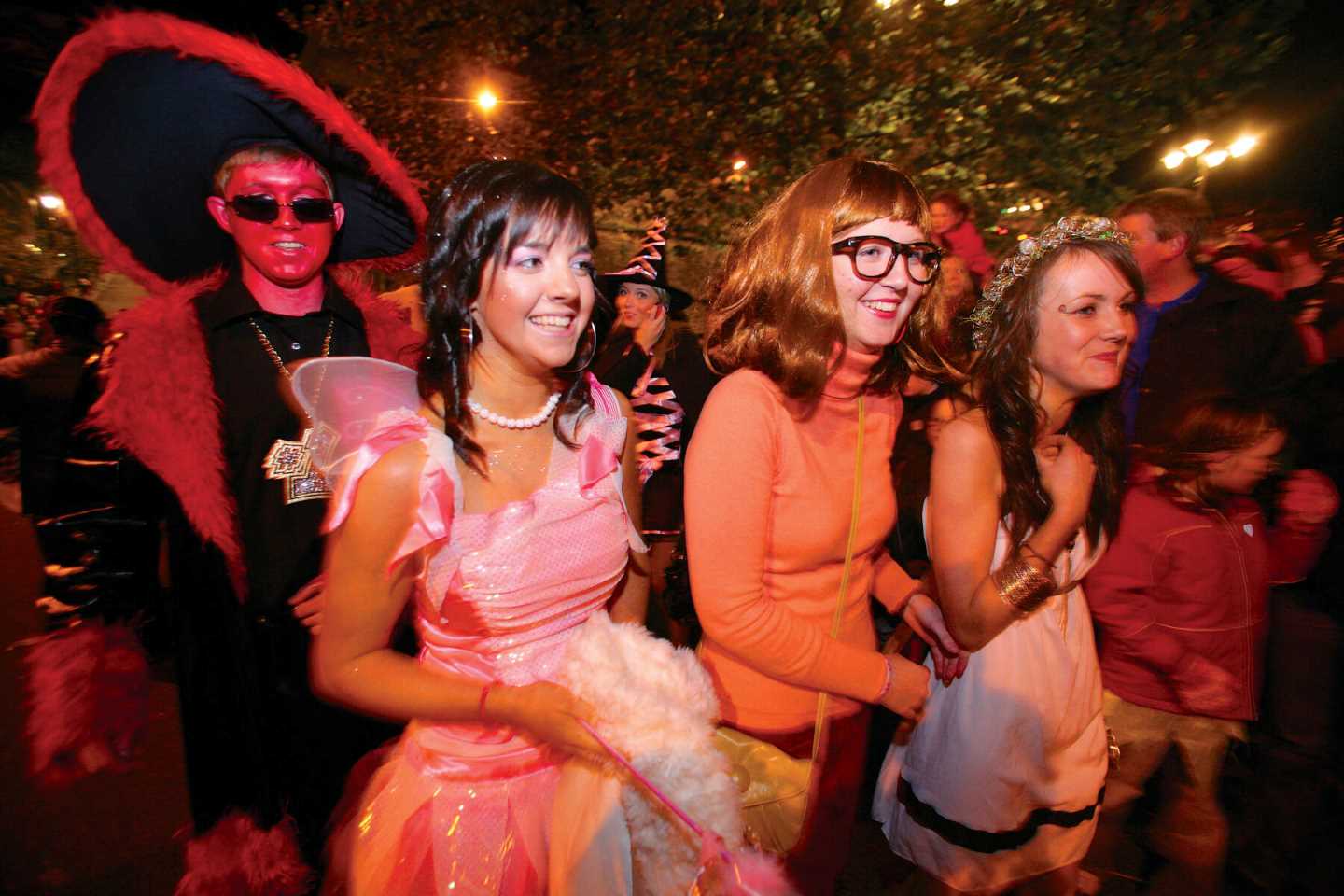 One of the most breathtaking events during the celebrations in Derry includes the light festival, "Awakening the Walls" which is an art installation featuring over 30 artists and performances. Street performances are around every turn, showcasing talented dancers and fantastic costumes. The performance highlight comes in the form of the Carnival Parade and Fireworks, on Halloween night, where everyone gathers to see incredibly designed floats and rejoice in the fireworks, just as the ancients gathered around the traditional bonfire that marked the end of harvest season.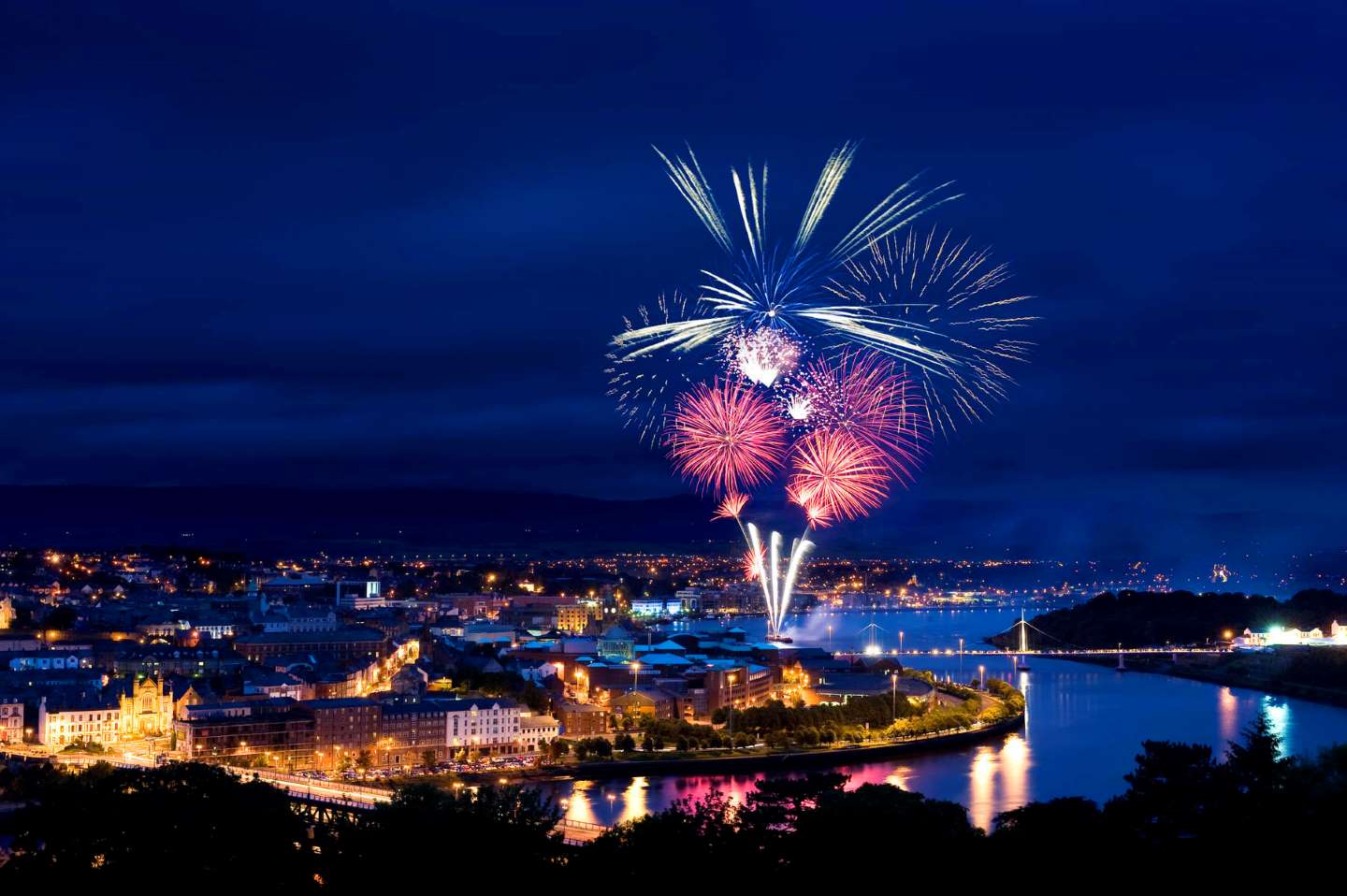 Check out all of the details at www.derryhalloween.com, and get into the ghoulish spirit! Maybe you can join in on the fun in person next year!