CIE Tours 2023 Holiday Shopping Guide
Put a little piece of Ireland under your tree this year
Traditional handknits, earth-toned tweeds, Celtic-inspired jewelry, sparkling crystal, fine porcelain. These affordable treasures aren't just great souvenirs - they make welcome gifts that bring the far away just a little bit closer. And many of Ireland's most beloved shops offer their wares online. You love them on tour, and now you can shop our shopping partners and friends from home - and check out their sites for sales! 
Moriarty's Gift Store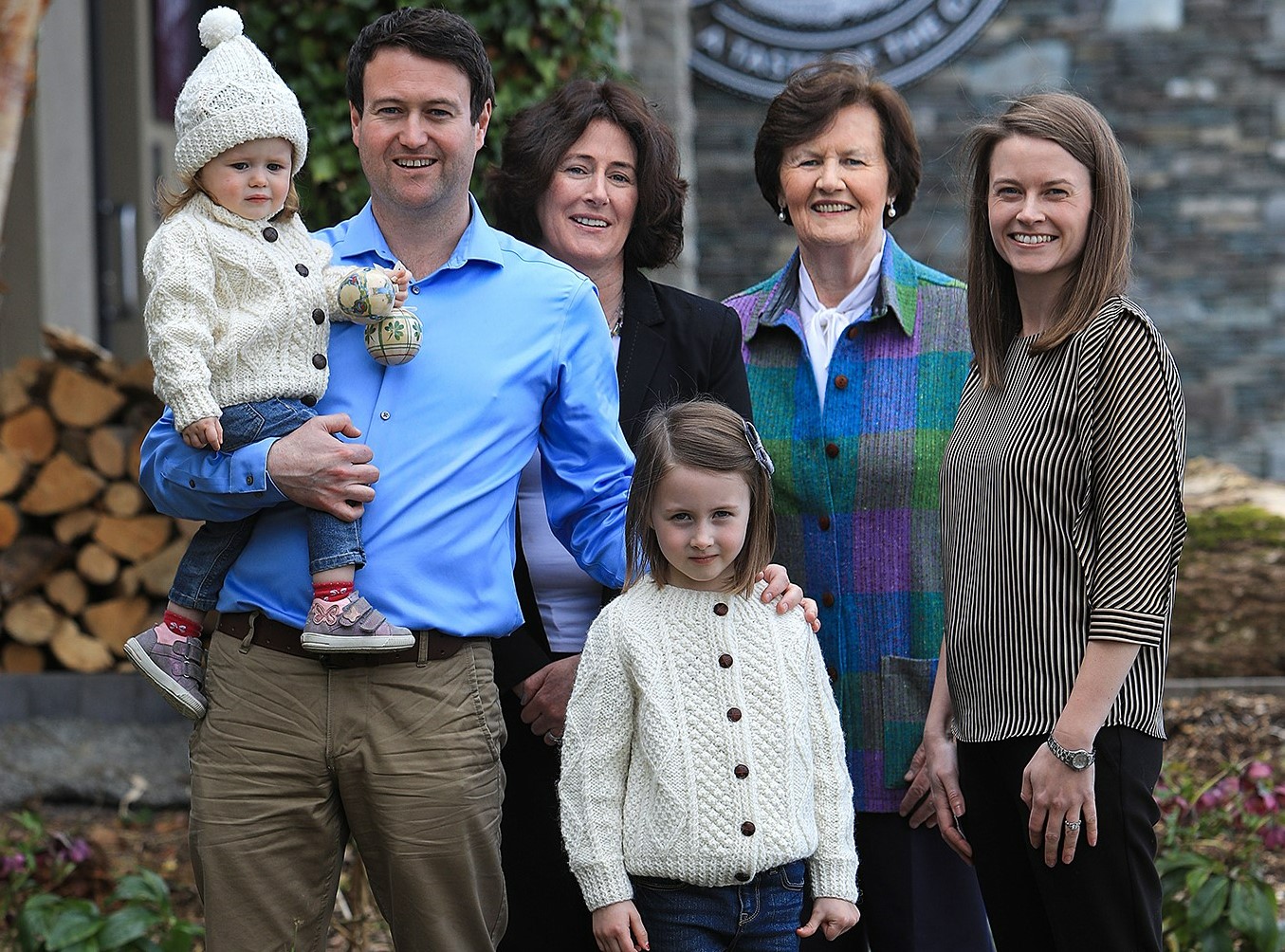 Since 1964, Moriarty's Gift Store has been welcoming visitors to Killarney, earning a reputation for the highest-quality merchandise and service. This small, family-run business stocks an authentic range of Irish-made goods, selling handcrafted jewelry, handwoven fabrics, handknit woolens, as well as exclusive, custom-designed garments, in their spacious store at the Gap of Dunloe. Their strong belief in the quality of their goods enables them to offer exceptional service, both in the shop and afterward. The Moriarty family takes great pride in their partnership with CIE Tours, noting that this support allows them to deal with some of Ireland's smallest manufacturers and craftspeople, ensuring these unique indigenous industries continue to thrive. Visit them at Moriartys.ie.
Triona Design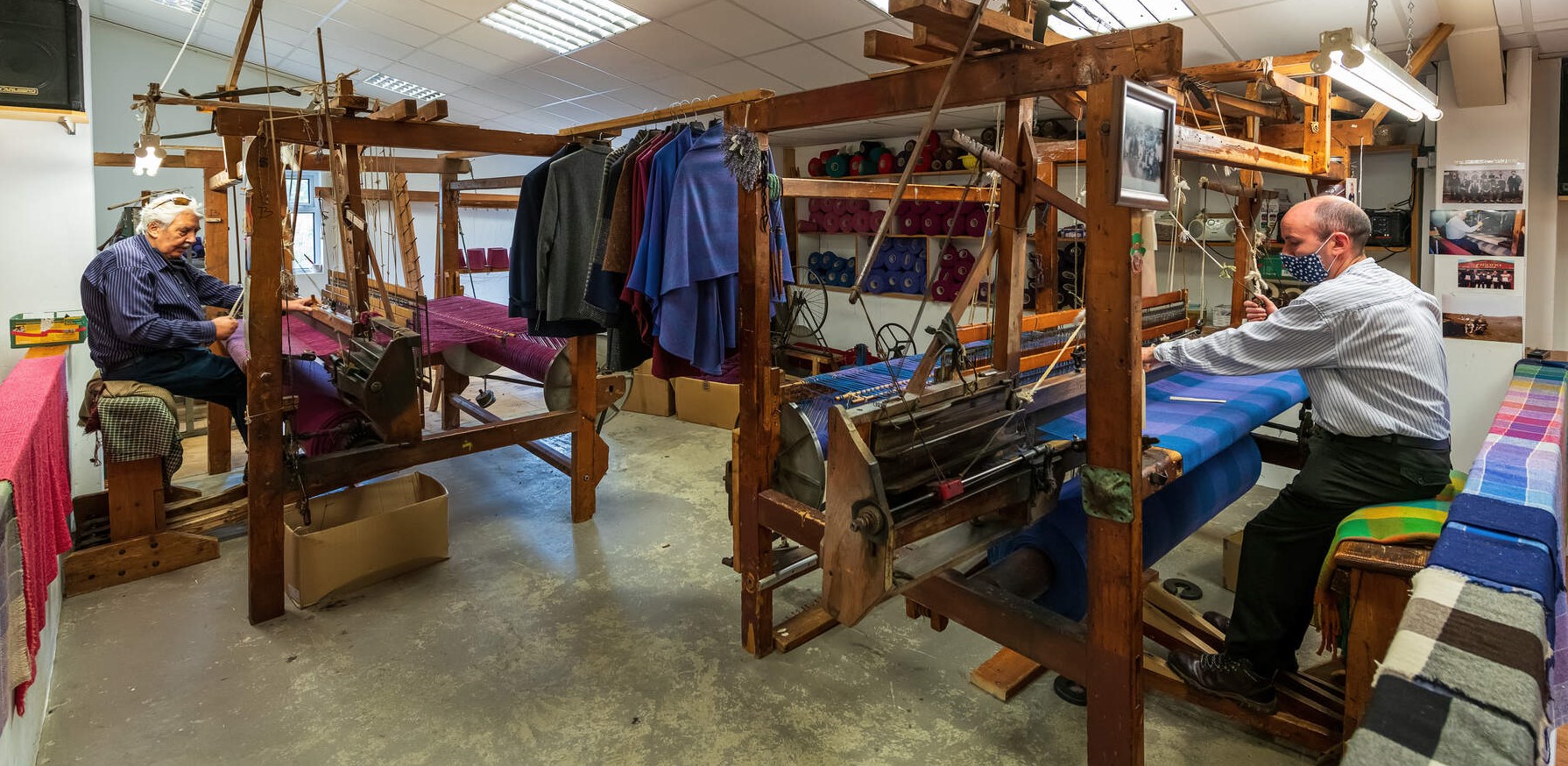 For more than 30 years, family-owned Triona Design in Donegal has been welcoming CIE Tours guests. As they've done since the beginning, the Mulhern family offers a guided tour of the ancient craft of the world-famous Donegal tweed, and allows visitors to witness the craft of weaving fabric from local wool. Denis Mulhern, Triona's founder and a fifth-generation weaver, has been there through the years to showcase the skills and craft, and tell the many stories that are part of the rich heritage of this local industry. Guests at either of Triona's locations in Ardara and Donegal town can treat themselves to a tweed coat, sportscoat, or cape, as well as an array of beautiful accessories all made from the finest Irish wools. Triona also stocks some of the finest Irish knitwear brands and handcrafted Irish jewelry.  Visit them at TrionaDesign.com.
House of Waterford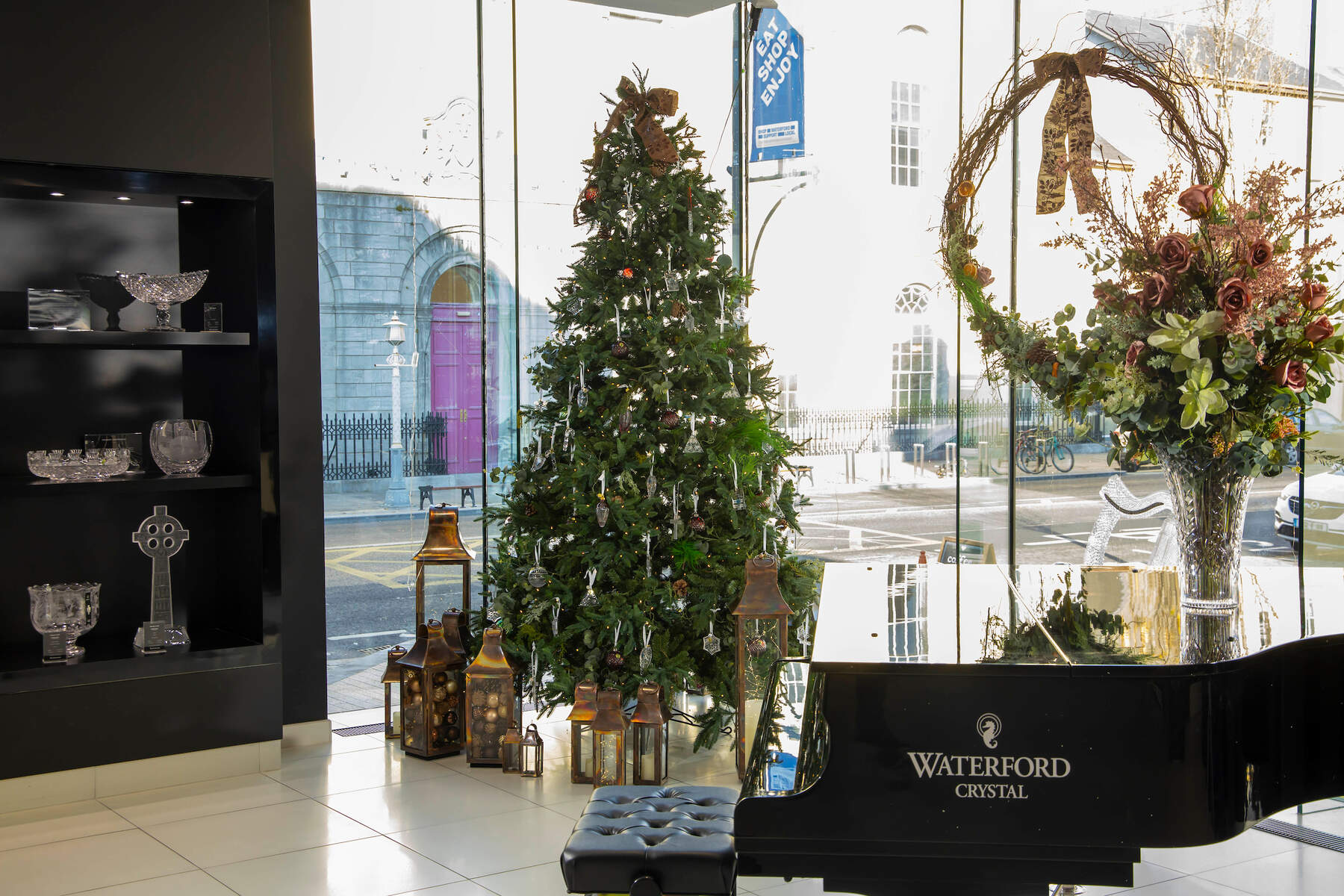 For more than 25 years, CIE Tours guest have gone behind the scenes at Waterford Crystal to discover the fascinating story of this world-reknowned glassworks. Expert craftsmen demonstrate how they transform balls of molten crystal into exquisite sparkling masterpieces. Visitors are told the 200-year-old story of this tradition, while learning about the meaning and stories behind the many patterns of Waterford Crystal. Guests then enter the retail store – the largest display of Waterford Crystal int eh world, including a dazzling range of chandeliers and a showcase of hand-crafted trophies from sporting competitions around the world. The product range includes a vast variety of fine gifts and homeware, including the new Waterford Crystal Jewelry Collection. Visit them at Waterford.com. 
Belleek Pottery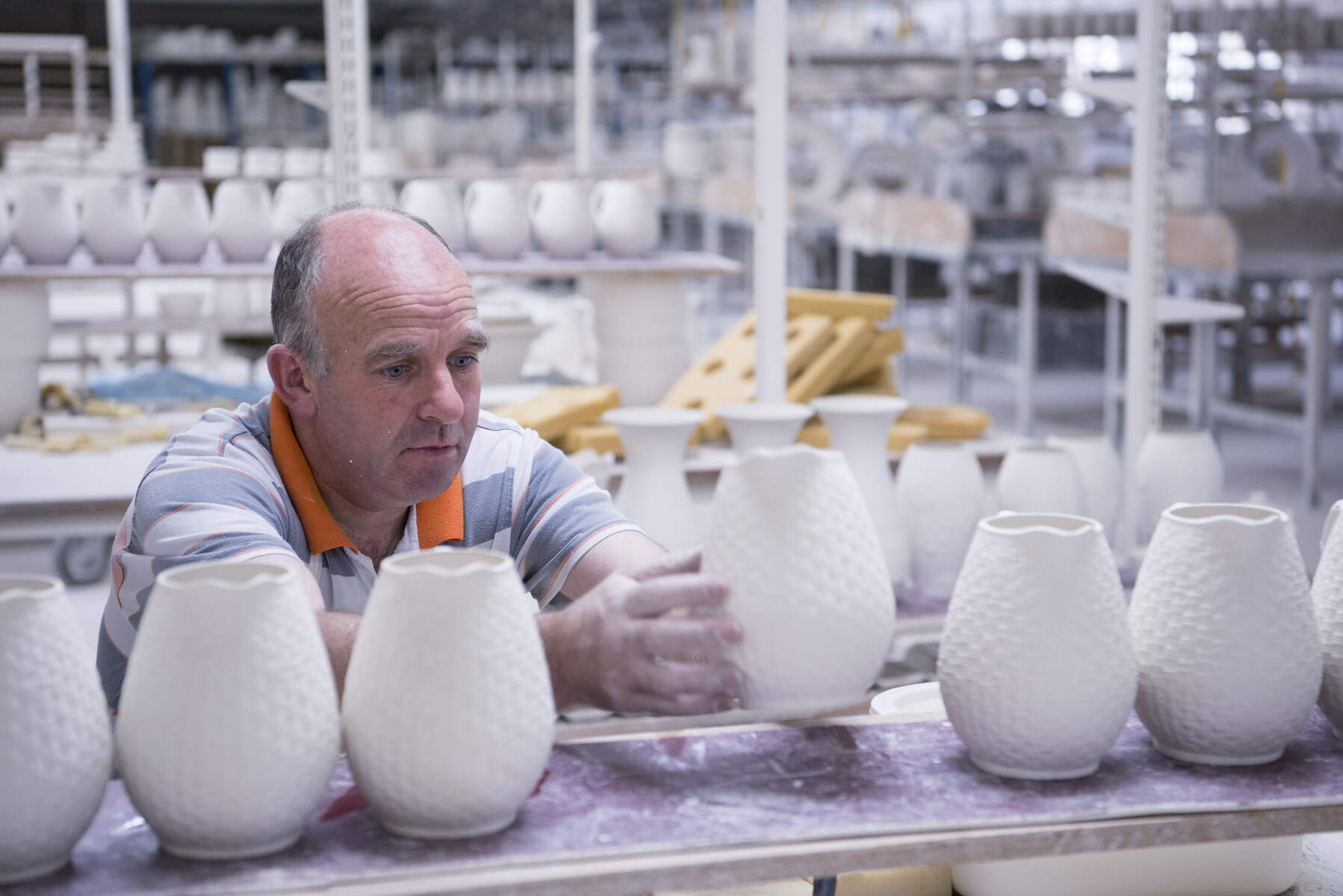 Belleek Pottery's fusion of craftsmanship and heritage has ensured it has thrived since its founding in 1857.  When guests step into the world of Belleek Pottery, they step back in history, with its museum in County Fermanagh displaying pieces dating back to its earliest days. Each piece of Classic Belleek is created by 16 individual artisans, in a process that has changed very little since 1857. The Belleek Classic collection features tableware, giftware and home accessories including the iconic Belleek Baskets. These works of art are treasured in homes around the world and passed down lovingly though generations. Back in 1857, the pottery's founder John Caldwell Bloomfield declared that any piece with even the slightest flaw should be destroyed. Over 160 years later, this golden rule is still strictly adhered to. The result is perfection. Visit them at Belleek.com
Or give the gift of travel! 
If all of these ideas are making you long for a visit to Ireland, why not give the gift of travel? CIE Tours has the perfect vacation for you and everyone on your list.