23 Irish Experiences for 2023
Ireland's welcomes await you.
Come with us and experience Ireland's hearty Irish welcomes as only CIE Tours can show you. Feel the mist on your face as you sip an Irish Coffee at the highest cliffs in Europe, raise a toast to new friends at a 1,000-year-old pub, or learn about the capital's history with a private after-hours entry to the Little Museum of Dublin. Here are a few experiences topping our wish list of things to do in Ireland in 2023.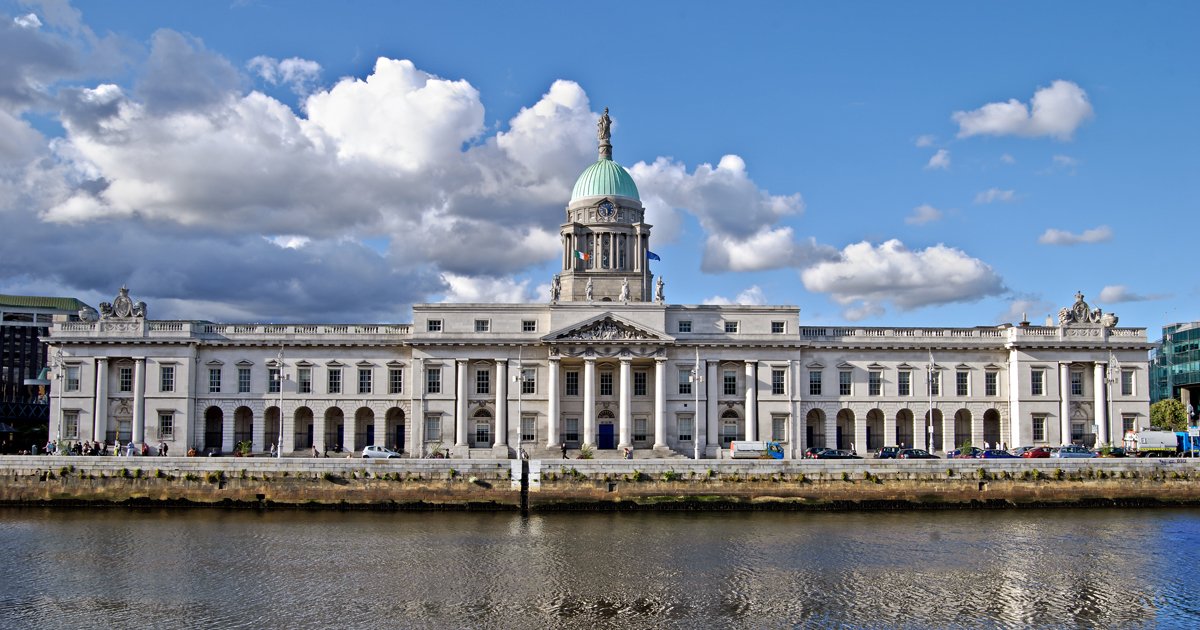 1. Visit one of Dublin's most beautiful and historic landmarks: The Custom House. This masterpiece of Neoclassical architecture, completed in 1791, stands on the River Liffey – once Ireland's gateway to the world. The design features 14 carved keystones depicting 14 river gods, one for each major river in Ireland. More than an architectural icon, The Custom House witnessed some of the most tumultuous milestones in Irish history. It was destroyed by fire in 1921 during the War of Independence but since restored to its former glory. The Custom House Visitor Centre tells the story of two centuries of this glorious building in an exciting new exhibition. Recommended tour: Irish Adventure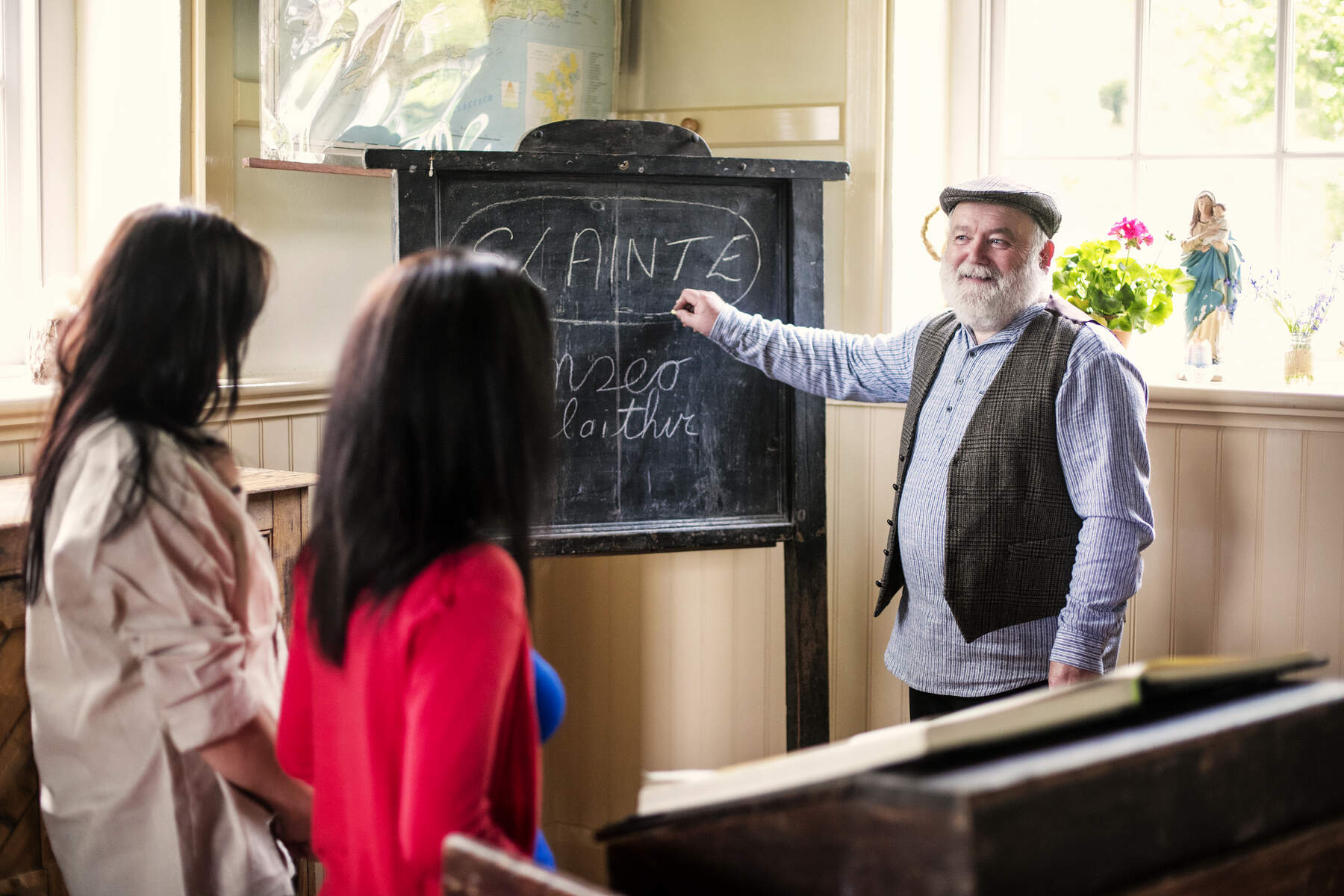 2. Sit in the old-style Muckross Schoolhouse and take a fun Irish language lesson the way your grandmother might have! You can practice your cúpla focal (few words) afterward when your group enjoys a private dinner with traditional entertainment. Recommended tour: Best of Ireland South
3. Pull up a chair by the fire and settle in for a storytelling session at O'Connor's Famous Pub in Galway's seaside suburb of Salthill. Once you're there, you might find it familiar – it was a filming location for Ed Sheeran's Galway Girl video. (The fiddle used in the video is still behind the bar!) The experience is a CIE Tours exclusive. Recommended tour: Irish Pub Tour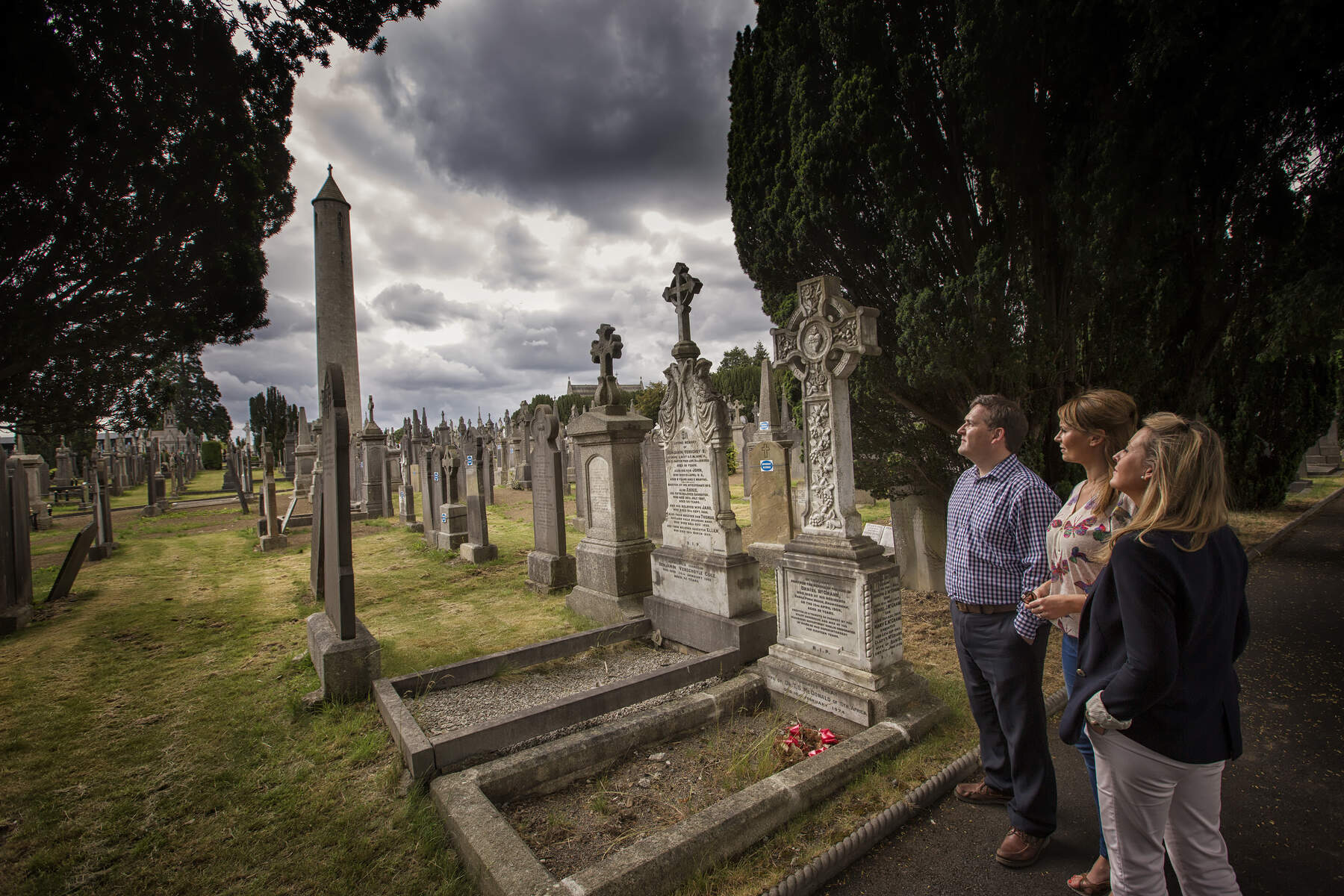 4. Get a perspective on Irish history like no other with a visit to Experience Glasnevin. The world's first cemetery museum, it's a veritable Who's Who for the Irish nation. One-and-a-half million people are buried here, including many of Ireland's heroes: Daniel O'Connell, Michael Collins, Eamon De Valera, Maud Gonne and so many more. Recommended tour: Irish Heritage
5. Try some of the distinctive ice cream flavors at Murphy's Ice Cream in Dingle – all made with milk from local Kerry cows. With offerings like Irish Orange Marmalade, Irish Brown Bread, Dingle Sea Salt, and Irish Coffee, you're sure to find something to love. Recommended tour: Jewels of Ireland
6. Raise a glass to slake your thirst as patrons have for centuries at Europe's oldest pub, Sean's Bar in Athlone. Recommended tour: Scottish and Irish Gold
7. Grab your hard hat for a surprising look at history and local life on a tour of the Arigna Mining Experience. A former coal miner will be your guide as you learn about the lives and struggles of those who worked the tunnels. Recommended tour: Scots-Irish Tour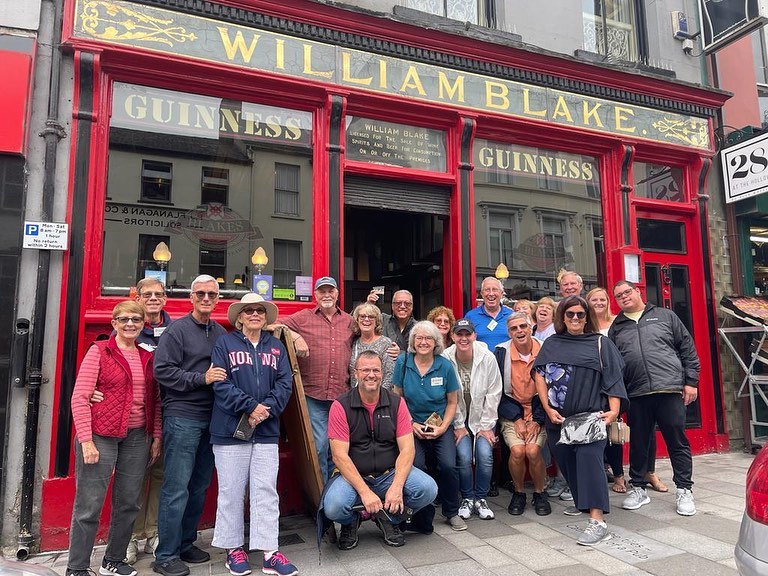 8. Discover the Victorian charm of Blakes of the Hollow Pub, a CIE Tours exclusive venue. Famed author John McGahern once called it "one of the happiest and most beautiful bars" in all of Ireland. While you're there, check out the handcrafted "Game of Thrones" door, carved from a fallen tree of the Dark Hedges. Recommended tour: Irish Explorer
9. Cozy up by the turf fire under the thatched roof of Crosskeys Inn – this stone-walled pub dates back to 1654 and is a CIE Tours Exclusive. Recommended tour: Evergreen Ireland North
10. Stroll along Kilkenny's Medieval Mile from castle to cathedral as you spend free time in this charming little city. Recommended tour: Evergreen Ireland South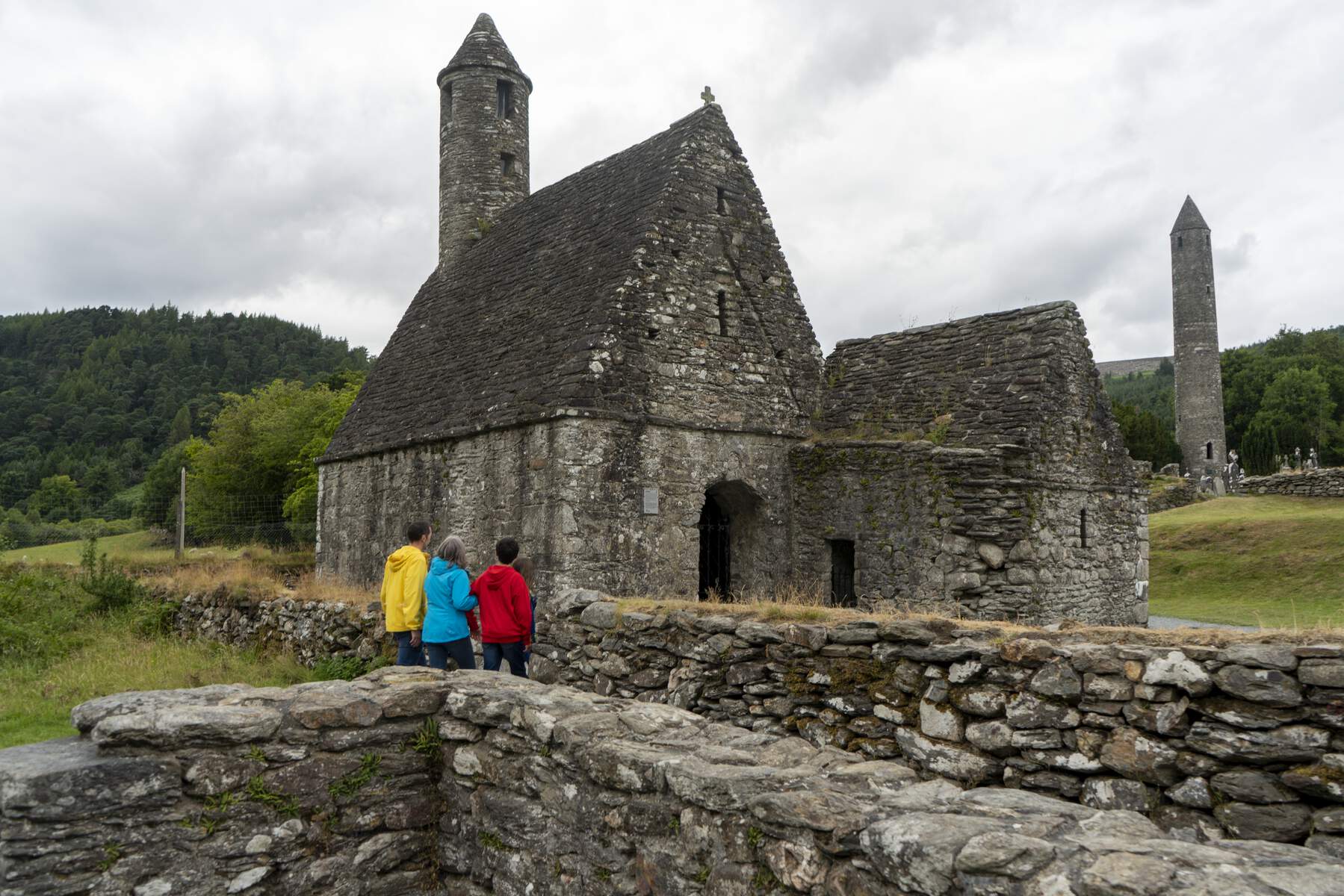 11. Walk among the picturesque ruins of Glendalough, a monastery founded in the sixth century, seeing its round tower, decorated crosses, and stone churches. Recommended tour: Irish Adventure
12. Hear traditional music as you sip your drink at the 300-year-old Marine Bar in Dungarvan. Owned by musician Christy O'Neill, it was once a favorite haunt of Liam Clancy of the legendary Clancy Brothers, who lived nearby and often came in to sing. CIE Tours Exclusive -Recommended Tour: Irish Gold
13. Visit magnificent Malahide Castle, home for 700 years to generations of the Talbot family, descendants of an English knight who was granted the estate in 1185. Tour the rooms to discover the extraordinary history of this beautiful castle and the role it played in Irish political and social life.  Recommended tour: Irish Spirit.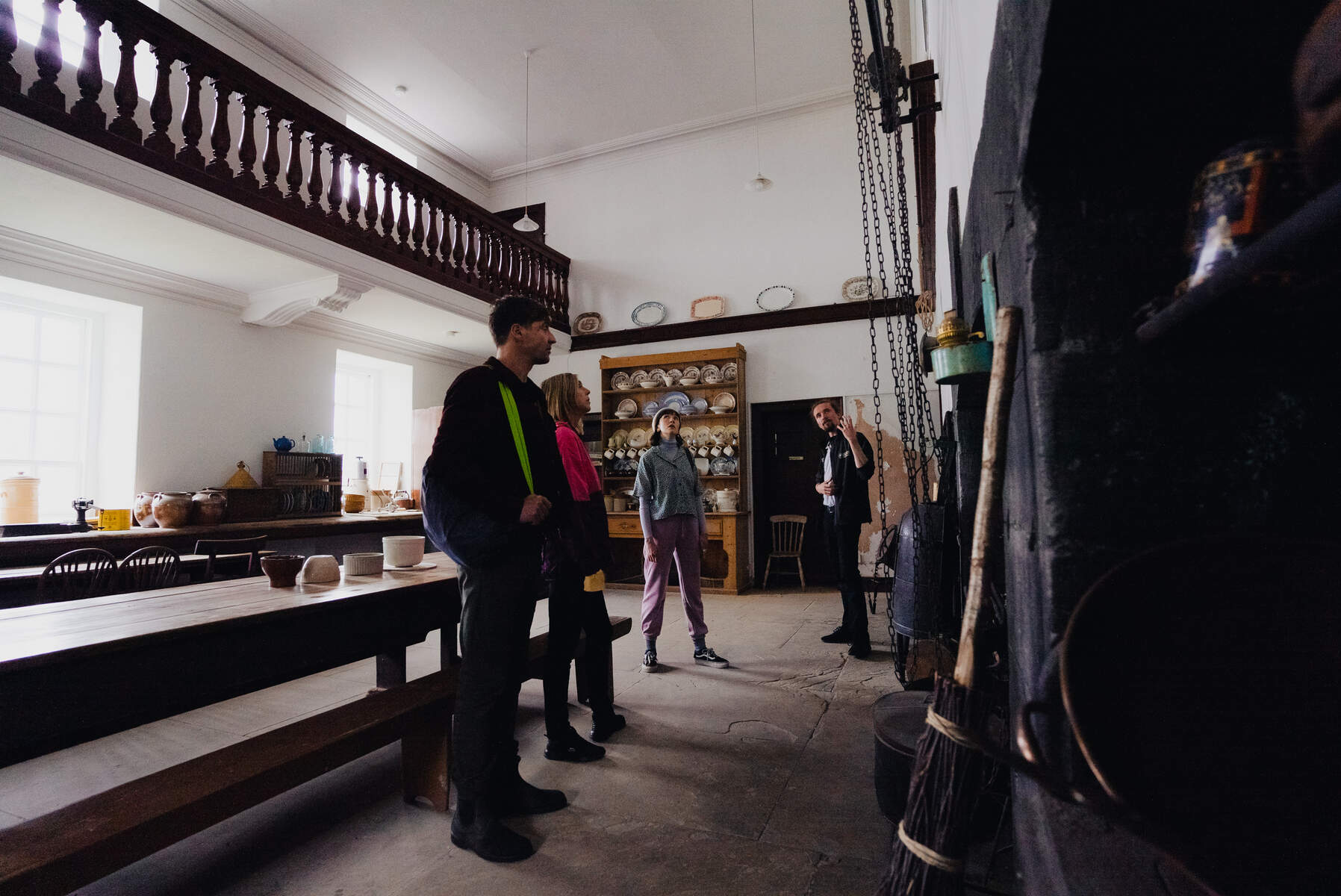 14. Visit Strokestown Park to explore Ireland's tragic history. The park includes the National Famine Museum and Strokestown House, a grand Victorian mansion that reveals the contrast between the luxurious lives of its 19th-century residents and the destitution of their tenants. You'll have time to stroll the park to explore the walled gardens and woodlands. Recommended tour: Irish Explorer
15. Dip into the Irish craft beer scene as you taste a flight of local brews at the Walled City Brewery, a family-owned establishment located in a former army barracks in the historic heart of Derry. It's a CIE Tours exclusive venue. Recommended tour: Mystical Ireland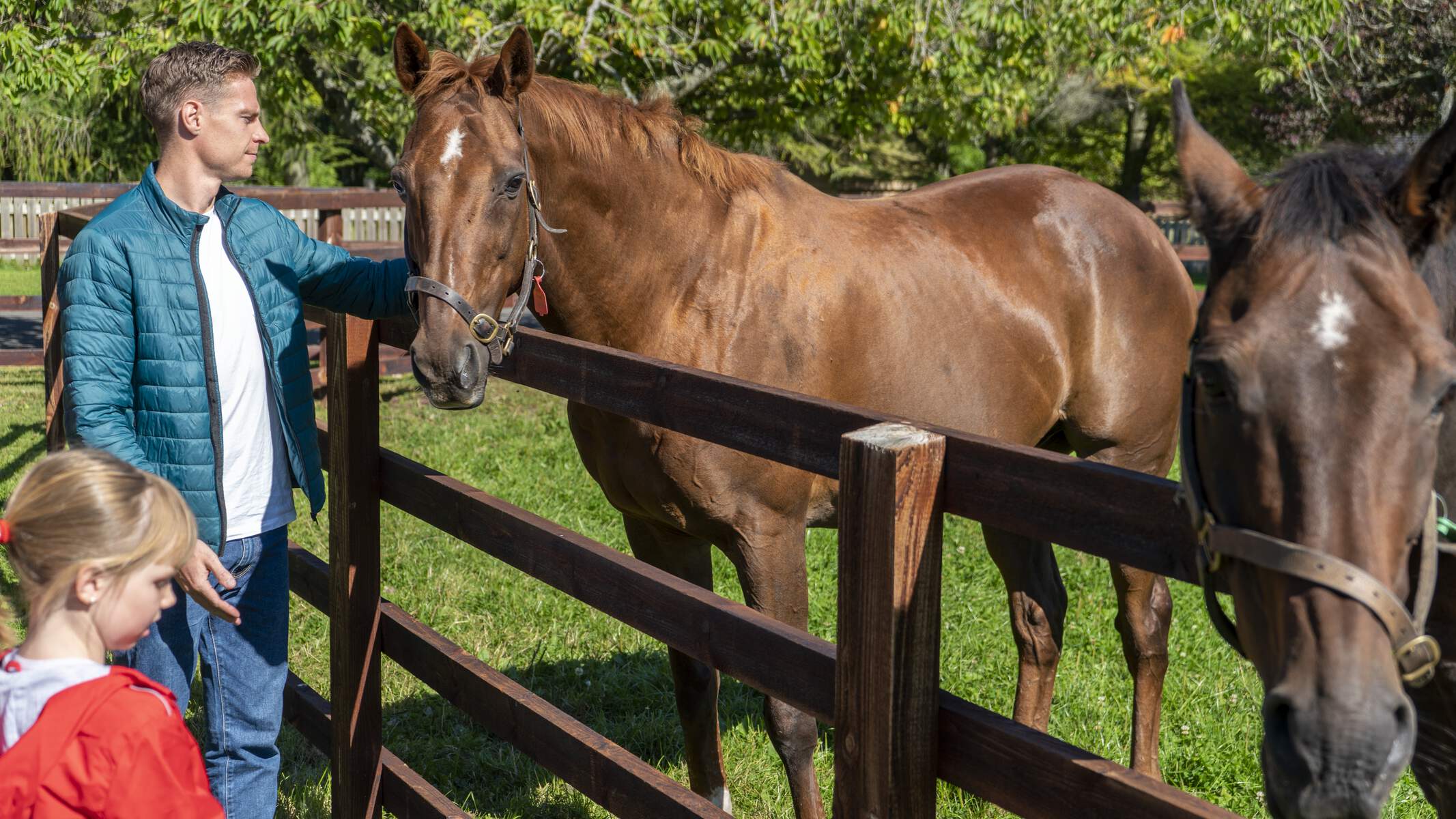 16. See some of the world's finest thoroughbreds on a visit to the Irish National Stud in Kildare, the heart of Ireland's racing industry. Follow your visit with the horses with a serene stroll through its beautiful Japanese-style gardens. Recommended tour: Irish Heritage
17. Visit Inishmore, the largest of the Aran Islands, and a traditional stronghold of traditional Irish culture and language. You'll see the rugged stone walls and thatched cottages, and visit Dun Aengus, a magnificent prehistoric fort on the edge of a 100-meter cliff. Recommended tour: Irish Legends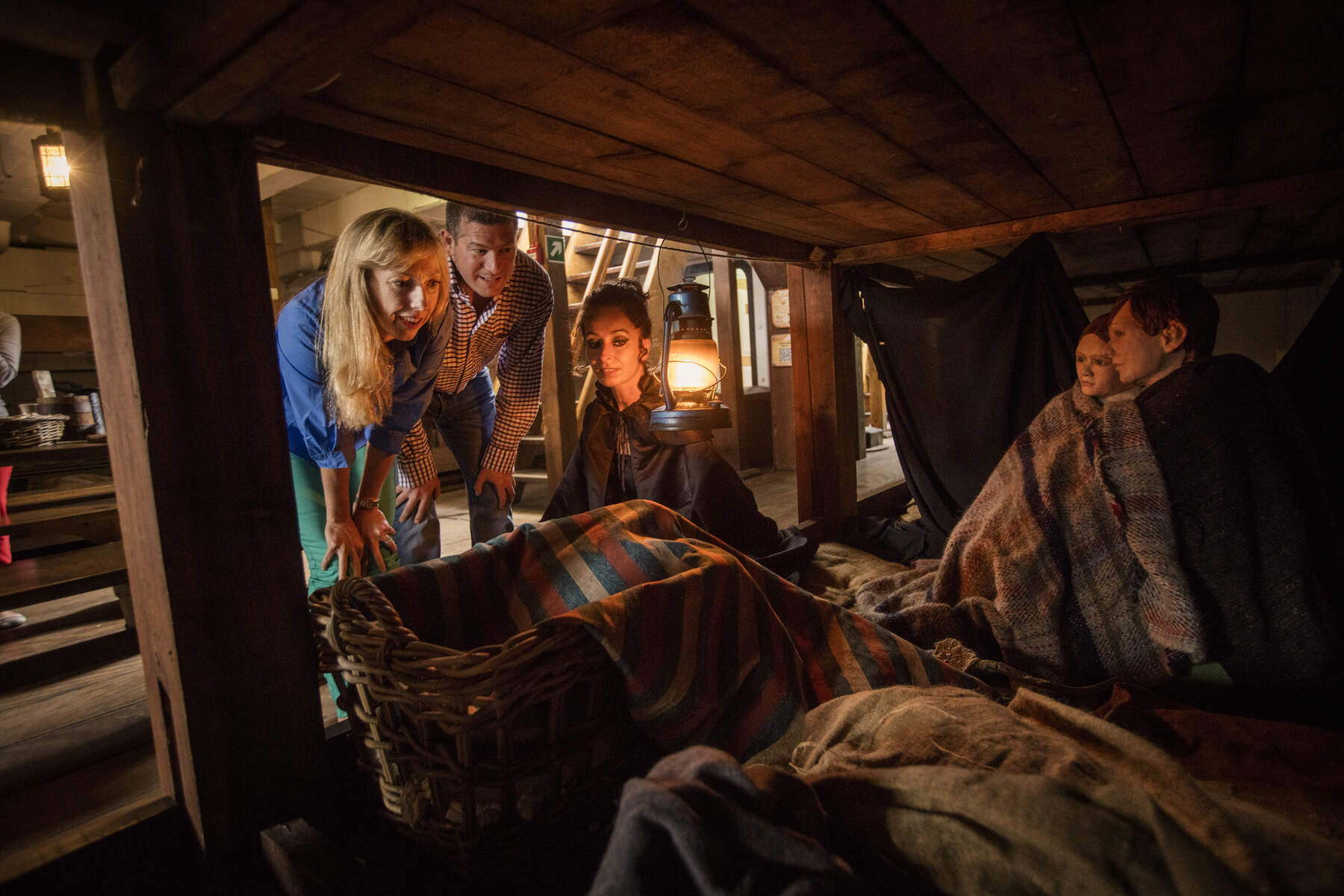 18. Explore the experience of Irish emigrants of centuries past at the Dunbrody Famine Ship. It's a replica of a vessel that carried Irish refugees to North America as they fled the Famine in the 1840s.  Recommended tour: Irish Adventure
19. Visit the home of Belleek Pottery, the distinctive fine china often adorned with shamrocks and beloved by collectors worldwide. The award-winning visitor center will let you discover how master craftsmen have handed down the art of making these delicate pieces since the company's founding in 1857. Recommended tour: Jewels of Ireland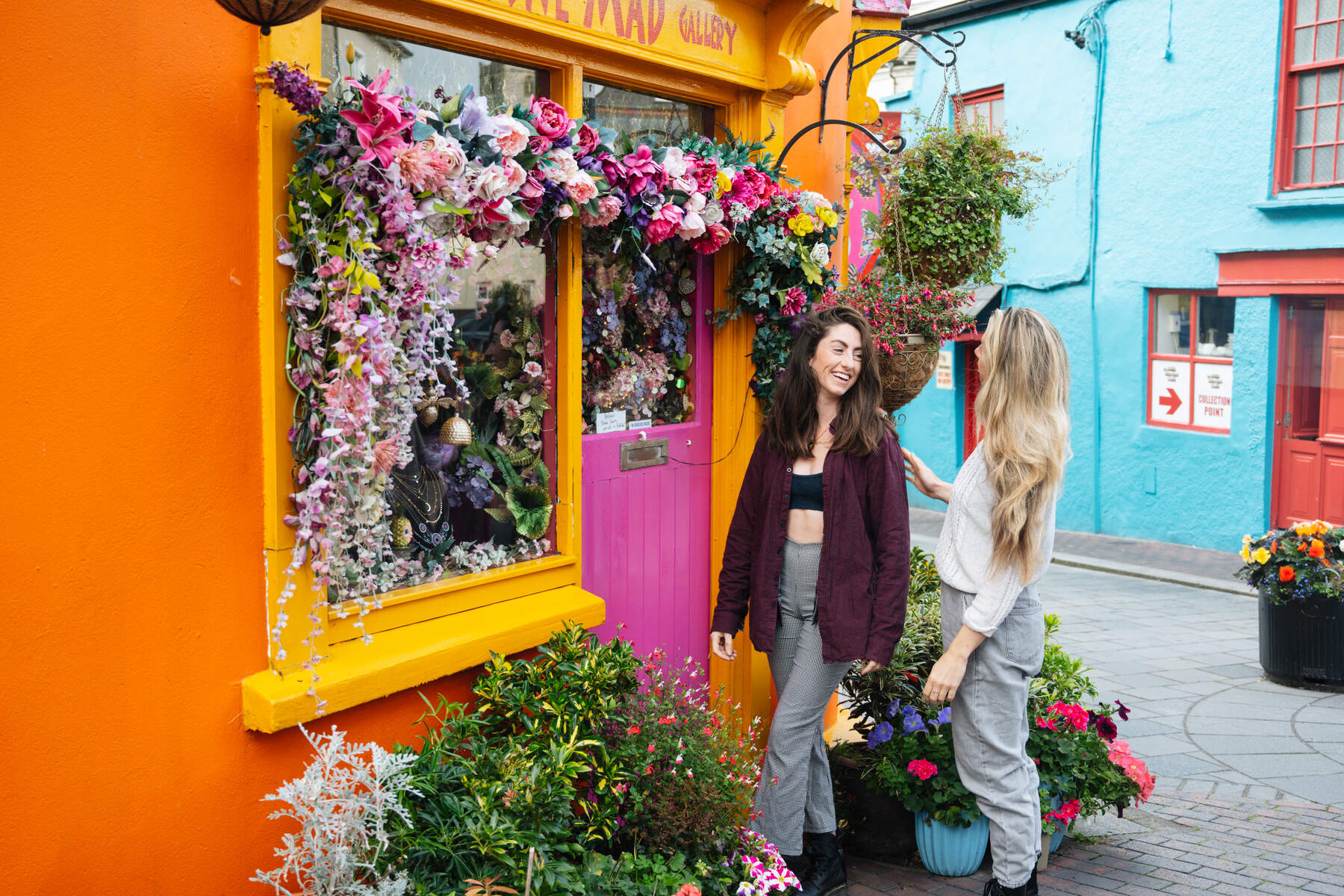 20. Stroll the streets of historic Kinsale with a local guide. Today, this picturesque harbor town is a haven for foodies and art lovers, but its fascinating, centuries-long past includes a siege by the Spanish Armada. Suggested tour: Southern Gems
21. Visit the Irish Whiskey Museum for a private tour and tasting of Ireland's iconic spirit – and listen to a lively traditional band playing just for your group as you relax over a drink and finger foods. A CIE Tours exclusive. Recommended tour: Irish Pub Tour
22. Hear fascinating tales of the Irish around the world on a visit to EPIC The Irish Emigration Museum – an award-winning, high-tech attraction that details the journeys of the Irish diaspora and the stories of their new lives abroad. Recommended tour: Irish Spirit
23. Feel the wind on your face as you stand atop the highest sea cliffs in Europe – Slieve League in Donegal. In a CIE Tours exclusive, you can sip a creamy Irish coffee as you take in the incredible view. Recommended tour: Irish Explorer