Savor the romance of Italy
Enjoy a little more time—and a lot more beauty—on this extended tour of Italy. Visit the most spectacular sights of Venice, Rome, and Florence with our Taste of Italy tour, then move on to the historic remains of the tragic city of Pompeii, and postcard-perfect seaside favorites, Sorrento and the Isle of Capri. 
Trip details
10
Days
9
Nights
15
Meals
Available Promotions for this tour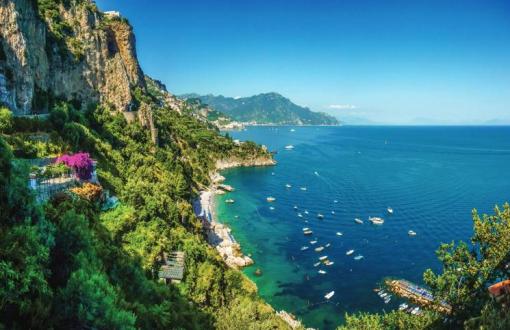 Isle of Capri
Enjoy the breathtaking sights and the scenic views of sparkling lapis and turquoise-hued waters on the Isle of Capri.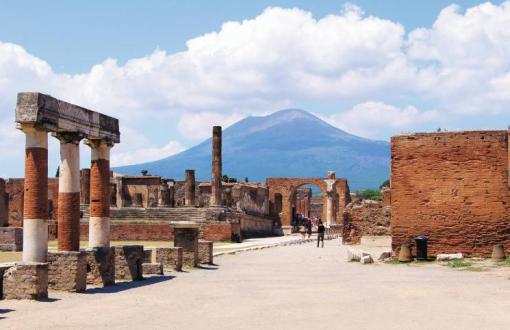 Pompeii
See this perfectly preserved ancient Roman city, which was buried in the ash of Mount Vesuvius nearly two thousand years ago.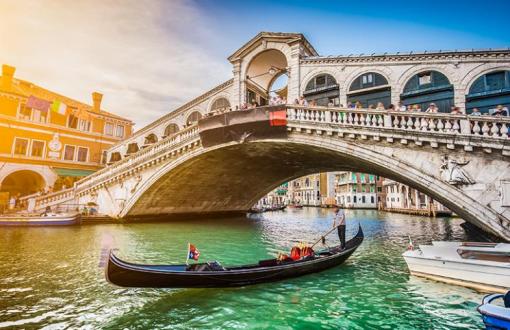 Gondola Ride in Venice
Explore the incredible Venetian architecture as you wander through its romantic canals.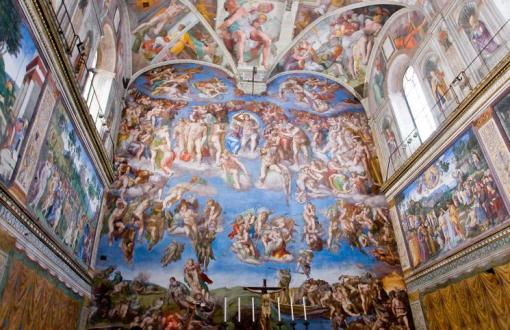 The Vatican, with the Sistine Chapel & St Peter's Basilica
Tour the world's largest church and Michelangelo's magnificent Sistine Chapel frescoes in the Holy See. *Visits Subject to availablity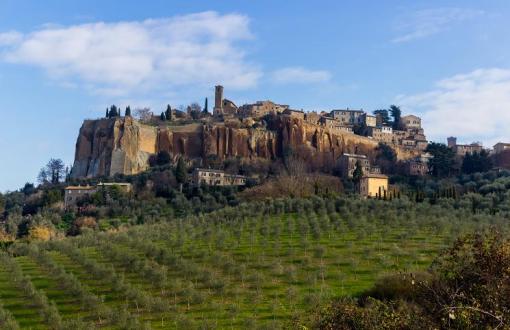 Orvieto Wine Tasting
Step into the mysteries and culinary traditions of this ancient walled city that rises above the surrounding landscape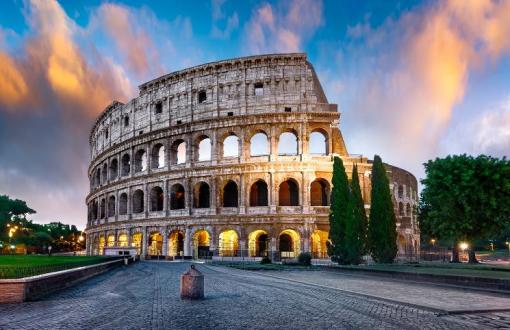 Roman Colosseum & the Forum
Visit the impressive ruins of the centers of ancient Roman life.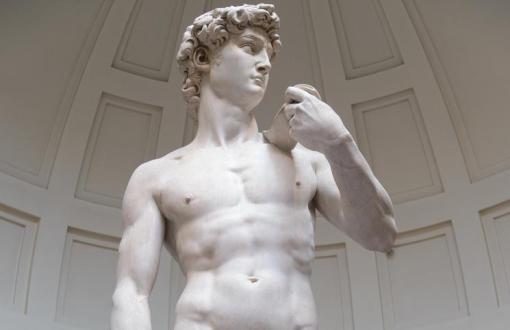 Michelangelo's David
Head to Florence's Accademia Gallery to gaze at Michelangelo's masterpiece.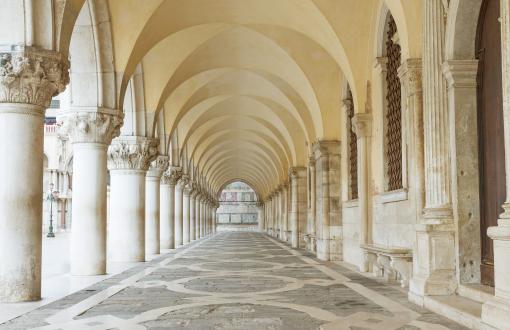 Doge's Palace, Venice
This masterpiece of Gothic style is one of the most beloved landmarks of Venice. Built in 1340, it was once the residence of the Doge of Venice, the supreme authority of the Venetian Republic.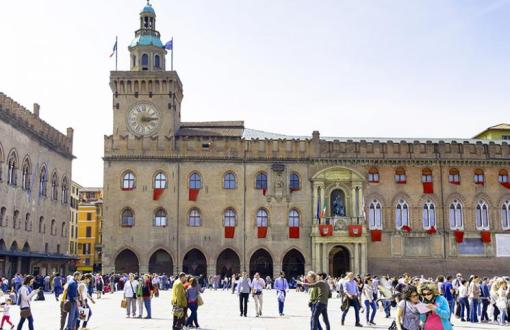 Bologna
Explore one of the most food-centric cities in Italy, where Bolognese sauce was invented.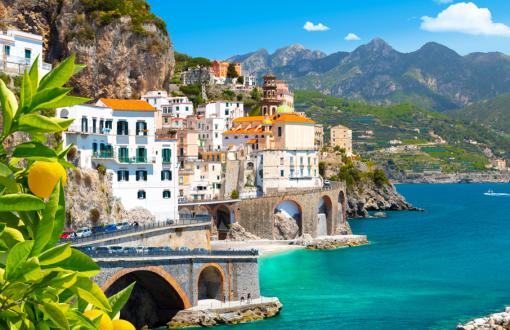 Cruise to Amalfi
Pass by fishing villages, clifftop churches, and stunning architecture on your way to this beautiful resort town, renowned for its distinctive cuisine, handmade ceramics, and a centuries-long tradition of papermaking.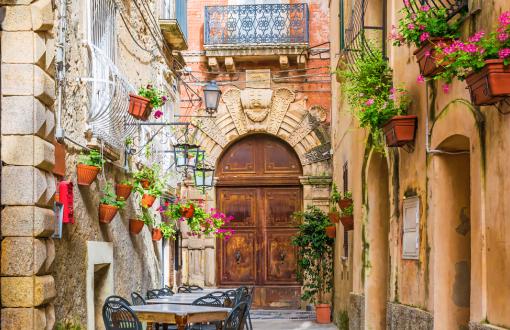 Positano
Stroll through the colorful streets of the chic village of Positano


Itinerary

Day 1

Venice Arrival | Welcome Dinner
Meet your tour director at 4:00 PM for a welcome reception and take an orientation walk around the city known as the 'Queen of the Adriatic.' Spend time exploring on your own before gathering again for a welcome drink and dinner with your fellow travelers.(D)

Day 2

Venice Tour | Doge's Palace | Gondola Ride
Take a walking tour of Venice, the most serene of cities, with a local guide. See its glorious architecture, and charming bridges and canals. Visit the magnificent Doge's Palace and the acclaimed Piazza and Basilica of San Marco. Journey along the canals for a view of the city from a gondola. Delight in an evening of independent dining and exploration. (B)

Day 3

Bologna | Florence Dinner
Take a private group water taxi from your hotel to your coach and travel on to Florence. During your journey, stop for free time and lunch on your own in the lively, historic foodie city of Bologna. Arrive at your hotel in Florence's city center. Take an orientation walk with your tour director and then take some free time to discover this beautiful city. The capital of Tuscany, Florence was the birthplace of Renaissance art and architecture. Enjoy a typical Tuscan dinner with your group at a local Florence restaurant. (B, D)

Day 4

Florence Walking Tour | The Accademia Gallery
Take a walking tour of Florence with a local guide and marvel at the sights of the city center such as the Duomo, Palazzo Vecchio, and Piazza della Signoria. Visit the Accademia Gallery to see Michelangelo's iconic sculpture of David. Savor a local lunch in the heart of Florence. After lunch you'll have the rest of the day to explore this magnificent city at your leisure. (B, L)

Day 5

Orvieto | Roman Colosseum
You're off to the Eternal CIty – Rome. Along the way, stop in the scenic hill town of Orvieto for a delicious tasting of its renowned local wine. Visit the Colosseum, imperial Rome's iconic structure, built between 72 and 80 AD. This engineering marvel could hold up to 80,000 spectators for gladiator battles and dramatic productions. (Please note that on some departures, the Colosseum visit may be moved to day 6.) Imagine the ghosts of the Caesars in the ruins of the Forum, the ancient heart of the Roman Empire. Your hotel tonight is in Rome's historic center. (B)

Day 6

Independent Exploration | Vatican Tour
Discover Rome independently this morning, as you enjoy free time to explore. In the afternoon visit the Vatican for a guided tour of the Museums, with entrance to the Sistine Chapel and St. Peter's Basilica. (Please note that the Sistine Chapel and St Peter's Basilica are sometimes closed by the Vatican, so visits are subject to availability.) Then it's off to dinner in a local restaurant. (B, D)

Day 7

Pompeii | Sorrento
Depart from Rome for the World Heritage site of Pompeii, a city frozen in time after a volcanic eruption in 79 AD. Learn about the city's rediscovery in 1748 and excavation on a guided tour of this archaeological treasure. Savor lunch at an authentic Neapolitan pizzeria before arriving at your hotel in Sorrento, a lively resort town since Roman times, now famous for stunning views of villas dotting the rocky cliffs along the coastline. (B, L, D)

Day 8

Isle of Capri | Independent Exploration
This morning take a fast ferry across the Bay of Naples to the charming island of Capri. Enjoy the breathtaking sights of this beautiful island. You'll explore independently today. Capri is beloved as a day trip destination for its Roman ruins and colorful Blue Grotto, as well as its wonderful beaches. Return to Sorrento, where you'll dine in the hotel this evening. (B)

Day 9

Positano | Amalfi
Take a scenic drive from Sorrento to Positano, a chic village that is one of the jewels of the Amalfi Coast. Stroll through the colorful, narrow streets, browsing the many fashion boutiques as you head down to the beach. Then take a cruise to Amalfi, passing by fishing villages, clifftop churches, and stunning architecture. Amalfi is a beautiful resort town known for handmade ceramics, colorful tiles and the ancient craft of paper-making. You'll have free time for sightseeing and lunch as you please. Return to Sorrento for a farewell dinner with your group.. (B, D)

Day 10

Tour Ends in Sorrento
Your tour ends after breakfast in Sorrento(B) B: Breakfast; L: Lunch; D: Dinner >
Where you'll stay
Inclusive package with no hidden extras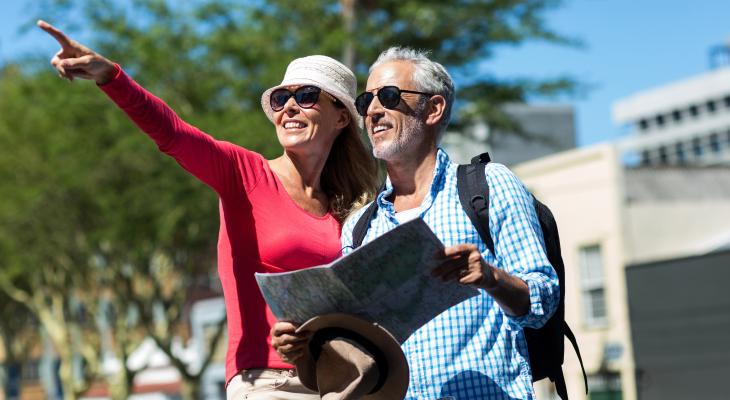 What's included?
Full daily breakfast and many meals*
Transportation (Buses, shuttles & ferries)
Welcome drinks with your group
Free Wi-Fi on luxury coaches
All entrance fees to attractions
Comprehensive travel itinerary and documents
*Breakfast is not included on Day 1
Our welcome gift to you
A travel backpack
Travel adapter
Rain poncho
Luggage strap and tags
Documents wallet
From our experts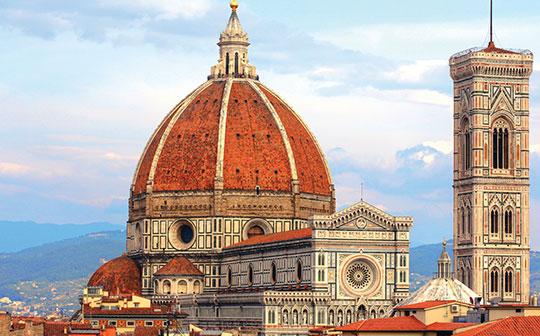 Taste of Italy with Sorrento is a new tour for us in 2020 - it's a fantastic blend of the excitement and history of Italy's amazing cities and then the opportunity to relax and enjoy the magnificent coastal scenery of Sorrento and Capri.
Caron, Product Manager, CIE Tours
See what people are saying about this trip
Cynthia Jean Martin
11 months ago
Trip abroad was wonderful
Purchase and ticketing there was great- the trip On the way back to US was challenging. Would never fly through Frankfurt Germany again it was total disappointing experience.
Sheila Blankenship
11 months ago
We love the ease of a CIE tour. You are able to see so much and no stress!
I can't say that I missed anything!
CIE Tours Customer
11 months ago
Great Trip!
Fantastic tour, especially the Sorrento add on. My only concern was I wish I would have known that was an option when I booked, but must have missed it somehow. Great way to experience the best of Italy.
CIE Tours Customer
11 months 2 weeks ago
Based on the itinerary, this trip could have been five or six days.
Jerry Daniel Wofford
1 year 2 months ago
Great tour
I have been to Italy before (about 48 years ago) but my wife had never been there. With this in mind we enjoyed the experience. Anyone with mobility issues should avoid this tour as there is a lot of walking over rough ground and streets. The only disappointment was a failure to provide time to shop in the gift shops at the attractions. For most people this is a once in a lifetime trip and mementos would be nice. Our tour manager did provide this when asked.

The Inclusive Advantage
Get more without spending more.
CIE Tours includes every experience and most meals so you won't be hit with hidden expenses.