Make London your home away from home
Enjoy the perfect combination of stay and play. On this innovative tour, make yourself at home in London, then venture out on incredible day trips to must-see attractions and experiences in southern England. 
Trip details
6
Days
5
Nights
7
Meals
Available Promotions for this tour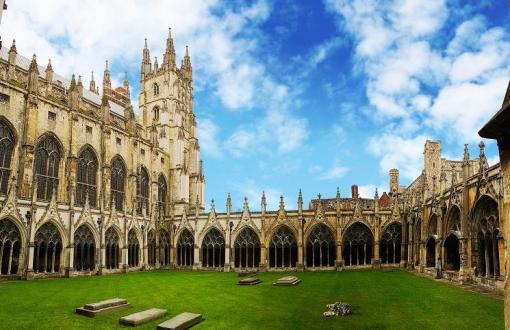 Canterbury Cathedral
Discover 1,400 years of history in the grand cathedral — including an original copy of the Magna Carta.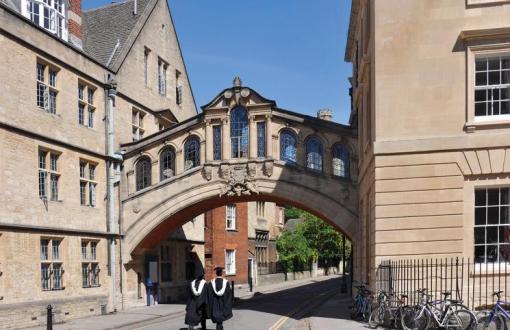 Oxford University
Take a walking tour of the world's most revered university, nearly 1,000 years old and boasting alumni like Jonathan Swift, JRR Tolkien, Stephen Hawking, and Margaret Thatcher.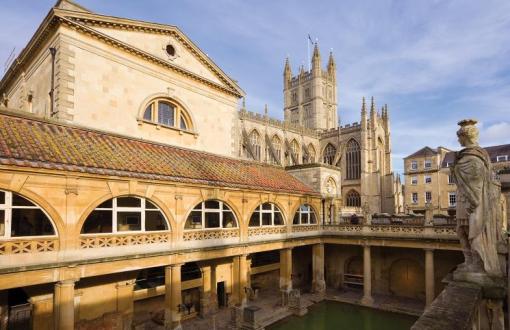 Roman Baths
Discover why these mineral-rich hot springs have been a popular destination for more than 2,000 years.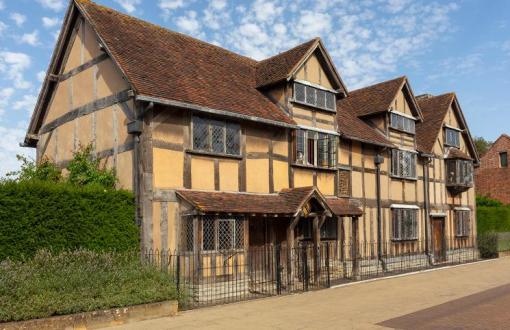 Shakespeare's Birthplace
Learn all about the life and work of the Bard — and tour his birthplace at Stratford-Upon-Avon.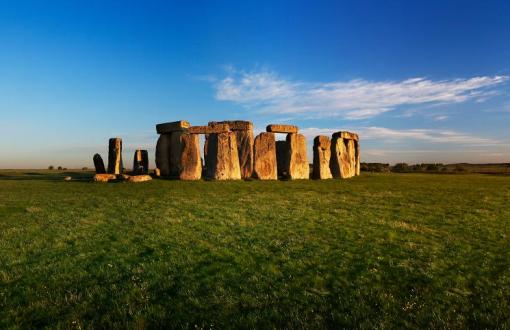 Stonehenge
Try to uncover the mystery of these massive stone arrangements that date back thousands of years.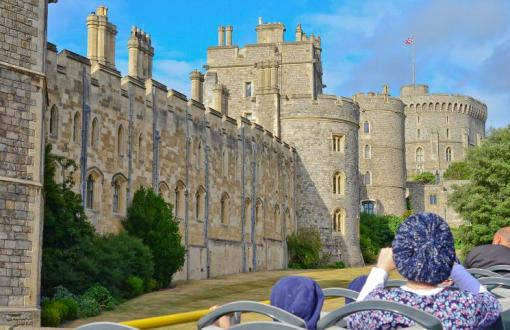 Tower of London
Explore the grand fortress that has served as a royal residence, a prison, an executioner's grounds — and even as a zoo, in its time.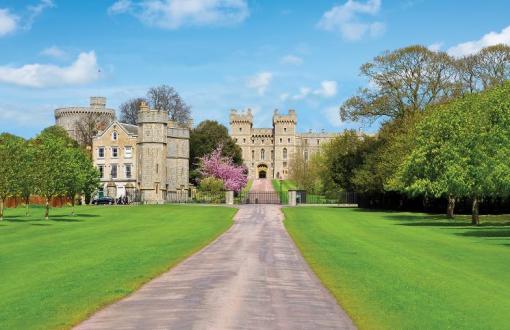 Windsor Castle
Visit the Queen's magnificent home, the longest-occupied palace in all of Europe.


Itinerary

Day 1

London Tour | Tower of London
Your tour departs at 2:00 PM from your hotel. Head out on a panoramic tour of London, soaking in the sights of this magnificent city: Big Ben, the River Thames, the London Eye, and so much more. Visit the Tower of London, once a royal residence and an infamous prison. See the Crown Jewels, the guardian Beefeaters with their Tudor-era regalia, and the ravens that tradition says protect the Crown and the Tower. Share a welcome drink with your group at your hotel, and then your evening is free to dine independently.

Day 2

Windsor | Windsor Castle
Depart for Windsor and enjoy a panoramic tour of this charming town located on the River Thames. Visit Windsor Castle, the official residence of the King. Built in the 11th century, it is the longest-occupied palace in Europe. Marvel at its architecture, sumptuously appointed apartments, and extensive art collection. Take some free time to see Windsor, then head back to London, where you'll have the rest of the afternoon and evening free to discover the city as you wish. (B)

Day 3

Stonehenge | Roman Baths
Travel to Stonehenge to view one of England's most mysterious landmarks. Created between 3000 BC and 2000 BC, these massive stone monoliths each stand 13 feet high, seven feet wide, and weigh approximately 25 tons. Proceed on to the town of Bath for a visit to the Roman Baths, wonderfully preserved ancient baths located at the site of a natural hot spring. Discover its history from Roman times and its importance in Britain through the centuries. Return to London, where your evening is free for enjoying independently. (B)

Day 4

Oxford | Stratford-Upon-Avon
Explore Oxford on a guided walking tour with your tour director, discovering this city and the famed university, founded in the 12th century. Next, drive through the rolling hills of the Cotswolds, past the charming thatched-roof cottages and English gardens nestled along the route, as you head to Stratford-upon-Avon. Enjoy some free time for lunch before visiting Shakespeare's Birthplace, a museum exploring The Bard's early years and life in the 16th century. Return to London, where you are free to explore as you wish for the evening. (B)

Day 5

Canterbury Cathedral | Leeds Castle
Head to Canterbury for a visit to its famed Cathedral, one of the oldest and most important Christian structures in England; it's famed for its beauty as well as its historic and literary importance. Journey on to Leeds Castle in Kent, once owned by an Anglo-American heiress, who transformed the Castle into one of the most desirable country houses of the 20th century. Return to London for a farewell dinner with your group. (B, D)

Day 6

Tour ends in London
Your tour ends after breakfast. (B) B: Breakfast; L: Lunch; D: Dinner>
Inclusive package with no hidden extras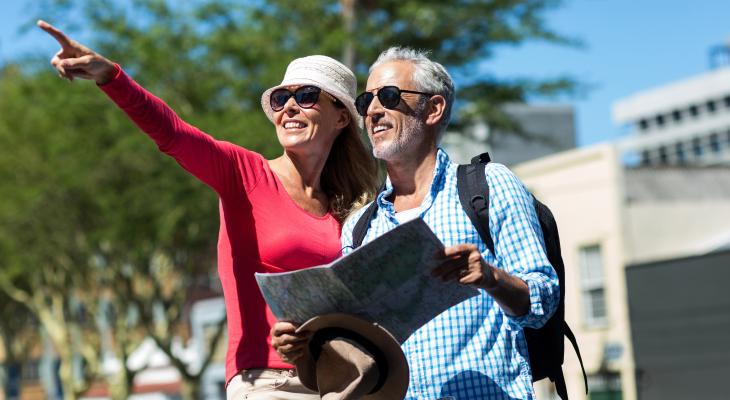 What's included?
Full daily breakfast and many meals*
Transportation (Buses, shuttles & ferries)
Welcome drinks with your group
Free Wi-Fi on luxury coaches
All entrance fees to attractions
Comprehensive travel itinerary and documents
*Breakfast is not included on Day 1
Our welcome gift to you
A travel backpack
Travel adapter
Rain poncho
Luggage strap and tags
Documents wallet
From our experts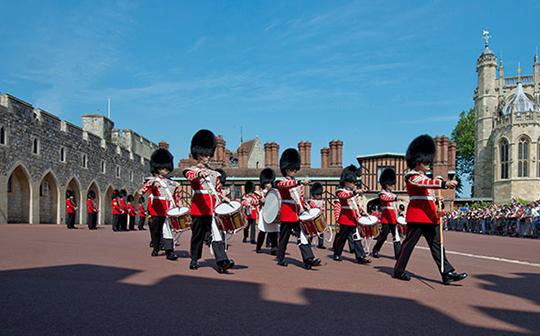 We're excited to be introducing this new style of tour - we think our customers will love making themselves at home in London, and using this fantastic city as their base for seeing many of England's top attractions.
CIE Tours
See what people are saying about this trip
CIE Tours Customer
1 month 1 week ago
All locations / sites we visited were interesting, educational & fun.
Our hotel was the BEST !! the STAFF could not have been better. They tried to please us , going beyond expectations. Loved the breakfast service. Outstanding !
George Riseborough
1 month 2 weeks ago
Fun and interesting trip
We missed our transfer from the airport to the hotel. Had to take the tube to London. On our way home our flight was cancelled from terminal 5. We were told we were rebooked for the next day. After telling them that was not acceptable they changed our flight to United airlines. That flight was 3 hours later and going to Newark instead of Philadelphia. The terminal was then out of terminal 2.. We did make it Bangor Maine by 11 pm. The only other minor issues was they changed first 2 days trips. They reversed them but we didn't know until we were on the at 2 pm. It shortened the Windsor trip. I probably should have realized that the trip was over the Easter weekend. Bad timeing on my part.
Kelly Gorman
1 month 2 weeks ago
The tour was very well planned we had a great time
CIE Tours Customer
7 months 2 weeks ago
Great visit to historical sites in England.
The sites selected for the tour were important and interesting. We wanted more information from a guide at each site. Most sites were self guided. One disappointment was Oxford. Everything was closed when we arrived. And when we had to leave the town was just coming to life. I wanted a guided tour there and more about the university. We spent a lot of time in traffic Maybe staying outside of London would help since most of the day trips were not in London.
CIE Tours Customer
7 months 2 weeks ago
Enjoyed all places visited.

The Inclusive Advantage
Get more without spending more.
CIE Tours includes every experience and most meals so you won't be hit with hidden expenses.