Cultural treasures: UNESCO's World Heritage Sites
These sites are designated as some of the most important in the world - and CIE Tours can take you there.
Gothic cathedrals with soaring arches, mysterious Neolithic structures hewed from rock, spectacular landscapes that inspired painters and poets... Many of the world's finest treasures have been listed by UNESCO as "World Heritage Sites". The list is aimed at preserving and protecting cultural treasures and natural areas throughout the world - and there's no shortage of them in our destinations and on our vacations. Let's take a look at some of our favorites. 
Ireland
The island of Ireland has three heritage sites on the list, and we visit two of these on several of our tours. 
Skellig Michael is a craggy island arising out of the sea off the coast of County Kerry. While it looks most inhospitable, hardy monks set up a monastic community sometime around the seventh century; it lasted for centuries. It's possible to visit the island today by hiring a boat - if you'd like to venture out to the island and walk among its sharp, steep rocks you can do that on a self-drive or private driver tour. Several of our guided tours visit the Skellig Experience in nearby Valentia Island, a museum exploring the history and natural heritage of the island; see it on Taste of Ireland, and Scottish & Irish Dream.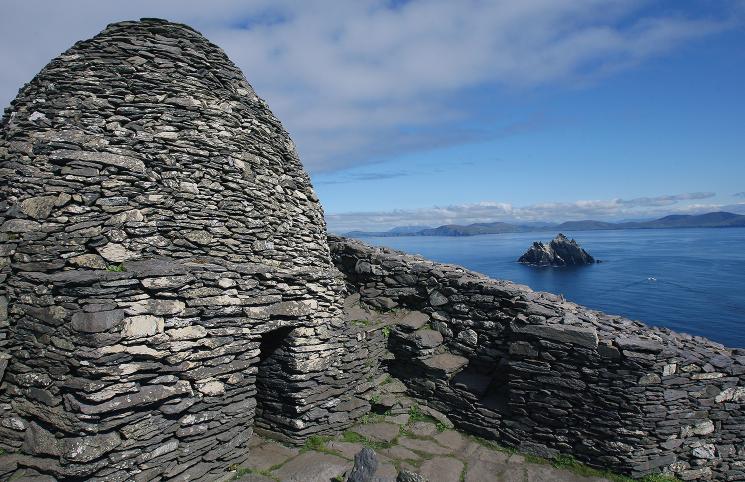 The Giant's Causeway in County Antrim is a delight for both scenery-hunters and lovers of a good story. Science tells us that this natural wonder of 40,000 interlocking basalt columns sweeping into the sea was created by ancient lava flows. Legend says a giant, Finn MacCool, built it as a path to reach a Scottish rival, Benandonner, across the North Channel. See the Giant's Causeway on many of our tours, including Irish & Scottish Sampler, Jewels of Ireland, and Irish Classic. 
England and Scotland
England and Scotland have a wealth of heritage sites, from ancient structures like Stonehenge and Skara Brae to the urban heritage of Edinburgh.
Blenheim Palace  - Blenheim Palace is simply splendid: one of the largest homes in England, beautifully situated on romantic parklands and gardens. One of its claims to fame is being the childhood home of Winston Churchill. The house makes the list for its importance as an example of the rare English Baroque style, built in the early 1700s on land given by the  English nation presented the land to John Churchill in gratitude for his military triumphs against the French and Bavarian. Visit Blenheim Palace on Best of Britain, Gems of Southern England, and English Odyssey. 
Canterbury Cathedral - Canterbury Cathedral dates all the way back to 597 when it was established by St Augustine, sent by the Pope to convert the British. Archbishop Thomas Becket was murdered here, in an act that was to transform the church into one of Europe's most important places of pilgrimage. A particular highlight of the cathedral is the medieval stained glass, dating back to the 12th century. See it on London Daytripper, English Odyssey, and Gems of Northern England. 
The City of Bath - Bath's appeal was evident even to the ancient Romans, who built a large spa around its thermal waters. The wool trade brought the city prosperity during the Middle Ages, and a building boom during the18th century allowed for the development of a marvelous city of Georgian buildings. Visit the city today, and you can still visit the amazingly preserved Roman Baths, and admire the grandeur of its golden-colored Georgian architecture. See it on tours including Gems of Southern England, English Odyssey, and Taste of Britain.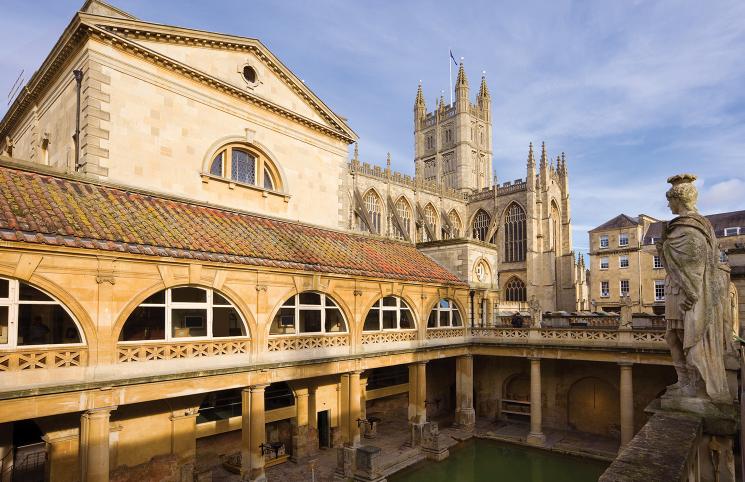 The English Lake District - The Lake District's mountains and valleys were formed by glaciers during the Ice Age and with green fields enclosed by stone walls. It's the setting for many grand houses, gardens, and parks – and was beloved by painters and writers of the Picturesque and Romantic movements, who inspired an awareness of the importance of beautiful landscapes and triggered early preservation efforts. Visits to the Lake District are included on such tours as Taste of Britain and Ireland, Gems of Northern England, and English Odyssey. 
Neolithic Orkney - Orkney's stone monuments give a hint of what life was like on this northern Scottish island 5,000 years ago. There's a large chambered tomb, two ceremonial stone circles, (the Stones of Stenness and the Ring of Brodgar), and a settlement called Skara Brae – along with several other sites that haven't yet been excavated. One of our tours visits Orkney: Scottish Isles and Glens.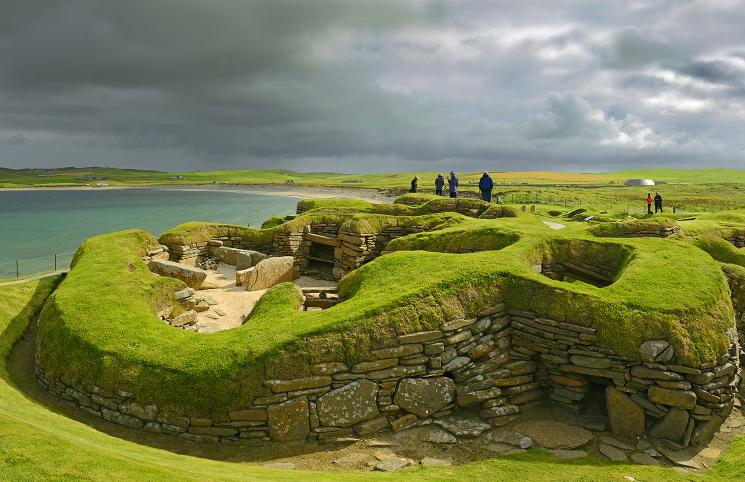 Old and New Towns of Edinburgh – Edinburgh, with its looming castle perched on volcanic rock above the city, has been the capital of Scotland since the 15th century. Its Old Town, including the Royal Mile, dates to the medieval era, with much of its original streetscape and some of the tallest buildings built in the medieval era. The New Town was built in the 18th and 19th centuries, after the crowded and narrow cityscape of the Old Town had become unfashionable. Wealthy people were looking for more space and grand Georgian houses, and the meticulously planned New Town offered wide roads on an orderly grid. Today it's home to many of Edinburgh's main shopping streets. All of our Scottish tours visit Edinburgh, including Taste of Scotland. 
Stonehenge – Stonehenge's famed Stone Circle has been standing since around 2500 BC. Each of the large stones stands around 13 feet high, seven feet wide, and weighs around 25 tons. Mysteriously erected for an unknown purpose, these stones have become a haunting, iconic symbol of Britain. Many of our tours stop at Stonehenge, including Best of Britain, Highlights of Britain, and London Daytripper.
Tower of London - The Tower of London on the Thames is one of the most iconic images of England. It was built around the White Tower, which William the Conqueror built to protect London and assert his power over it.  The Tower has variously served as a fortress, a prison, and a palace. Today's it's the home of the Crown Jewels and a beloved site for visitors. See the Tower of London on many of our tours, including London Daytripper, Best of Britain, and Taste of Britain and Ireland.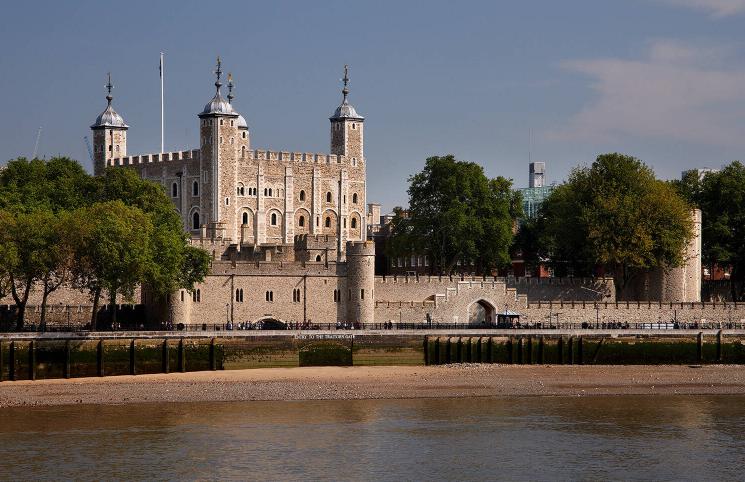 Italy
For culture and heritage, it's hard to beat Italy - and CIE Tours can take you to several of these most beautiful spots on our Taste of Italy and Taste of Italy with Sorrento tours. 
Venice and its Lagoon – Venice is a city spread over 118 small islands. Founded in the fifth century, it became a major maritime power in the 10th century, and in the ensuing centuries became an architectural masterpiece and an artistic powerhouse. Works by Renaissance masters like Titian and Tintoretto are everywhere.
Historic Center of Rome -  Legend says that brothers Romulus and Remus founded Rome in 753 BC - and in the ensuing centuries, it's become one of the world's most important cities. From the Roman Republic to the Empire to Christianity, Rome has been a powerhouse. And the ruins of this civilization remain - partly thanks to a preservation program that began in the 19th century. The Colosseum and the Forum are among them, and when you visit them you can almost feel you are walking among the ghosts of the ancient Romans.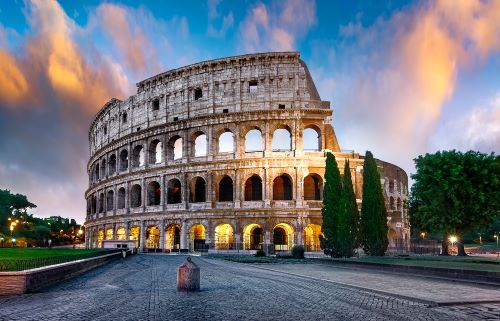 Historic Center of Florence - A visit to Florence is like walking through the Renaissance. The beauty of its art and architecture are everywhere in this small city, which particularly flourished during the Medici period, between the 15th and 16th centuries. Florence had a profound influence on the development of art and architecture elsewhere, first in Italy, then throughout Europe and the world. 
Iceland
Iceland has three World Heritage Sites. One of them is a volcanic island off the coast of Iceland that only allows a few scientists to visit, but CIE Tours can bring you to the other two on our Taste of Iceland and Northern Lights Quest of Iceland tours.
Vatnajökull - Vatnajökull National Park is centered around Europe's second-largest glacier and also contains several volcanoes – perfectly highlighting the fire-and-ice drama of Iceland's incredible landscape.
Thingvellir National Park – Thingvellir is located along a major tectonic rift, and it's also the site where the oldest Parliament in the world began. The Althing met in an open-air assembly representing all of Iceland, where people would gather for two weeks every year to settle disputes and make laws. Thingvellir is an unbeatable mix of natural beauty and historic heritage.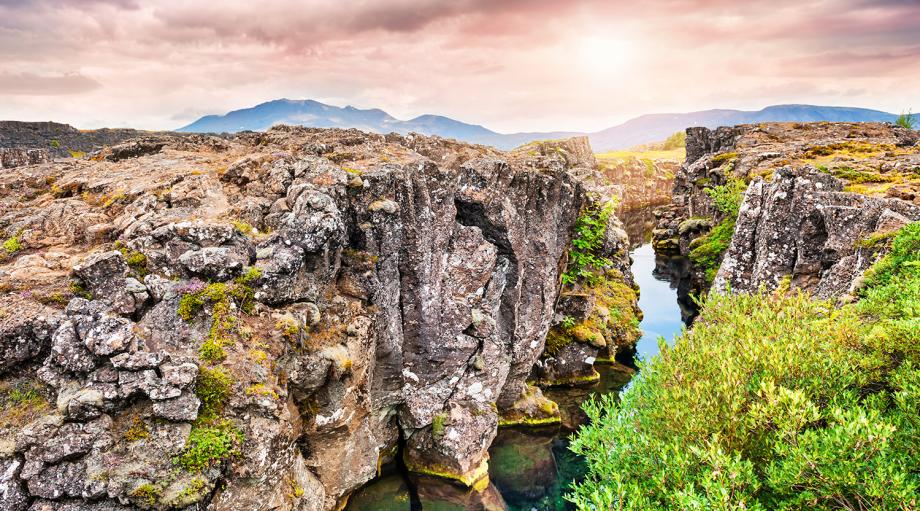 Thingvellir National Park