CIE Tours' 2021 Holiday Gift Guide
Our shopping partners have ideas for you, straight from Ireland.
Traditional handknits, earth-toned tweeds, Celtic-inspired jewelry. These affordable treasures aren't just great souvenirs - they make welcome gifts that bring the far away just a little bit closer. So we asked two of our CIE Tours shopping partners, Moriarty's in the Gap of Dunloe and Triona Design in Donegal, for their top suggestions for your holiday shopping list. You love them on tour, and now you can shop them from home - and check out their sites for sales! 
To see full descriptions of each item on the shop's website, click on the name of the item. 
Moriarty's Gift Store 
Since 1964, Moriarty's Gift Store has been welcoming visitors to Killarney, earning a reputation for the highest-quality merchandise and service. This small, family-run business stocks an authentic range of Irish-made goods, selling handcrafted jewelry, handwoven fabrics, handknit woolens, as well as exclusive, custom-designed garments, in their spacious store at the Gap of Dunloe. Their strong belief in the quality of their goods enables them to offer exceptional service, both in the shop and afterward. The Moriarty family takes great pride in their partnership with CIE Tours, noting that this support allows them to deal with some of Ireland's smallest manufacturers and craftspeople, ensuring these unique indigenous industries continue to thrive. Visit them at Moriartys.ie.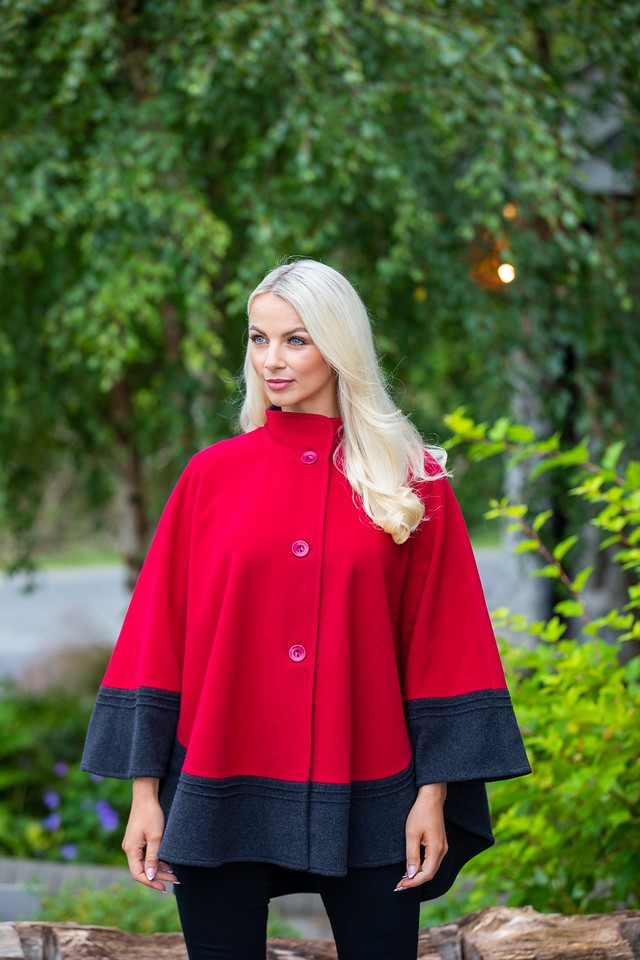 This stunning cape will add glamour to any outfit. It comes in several flattering jewel tones and the touch of cashmere adds a luxurious feel. And best of all, you don't need to worry about sizes - this shawl will fit most everyone. Made by Jimmy Hourihan & Family, who have been making women's quality capes, wraps, and shawls for more than 60 years.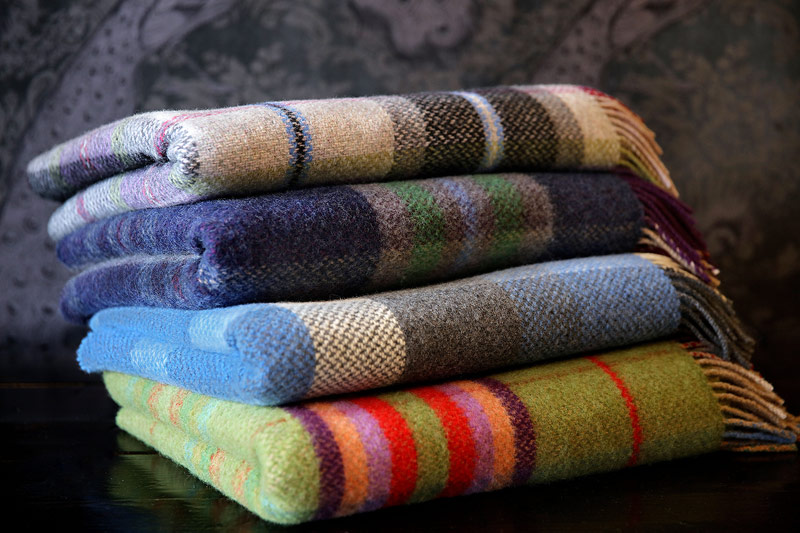 There is nothing cozier than snuggling under a wool blanket on a chilly day - and why not do it with style? These come in a variety of beautiful colors and patterns, including plaid, herringbone, and stripes. They're great as an extra blanket on your bed, a wrap for the couch, or a little extra to bring along in the car to keep you cozy while you're outdoor dining or watching the big game.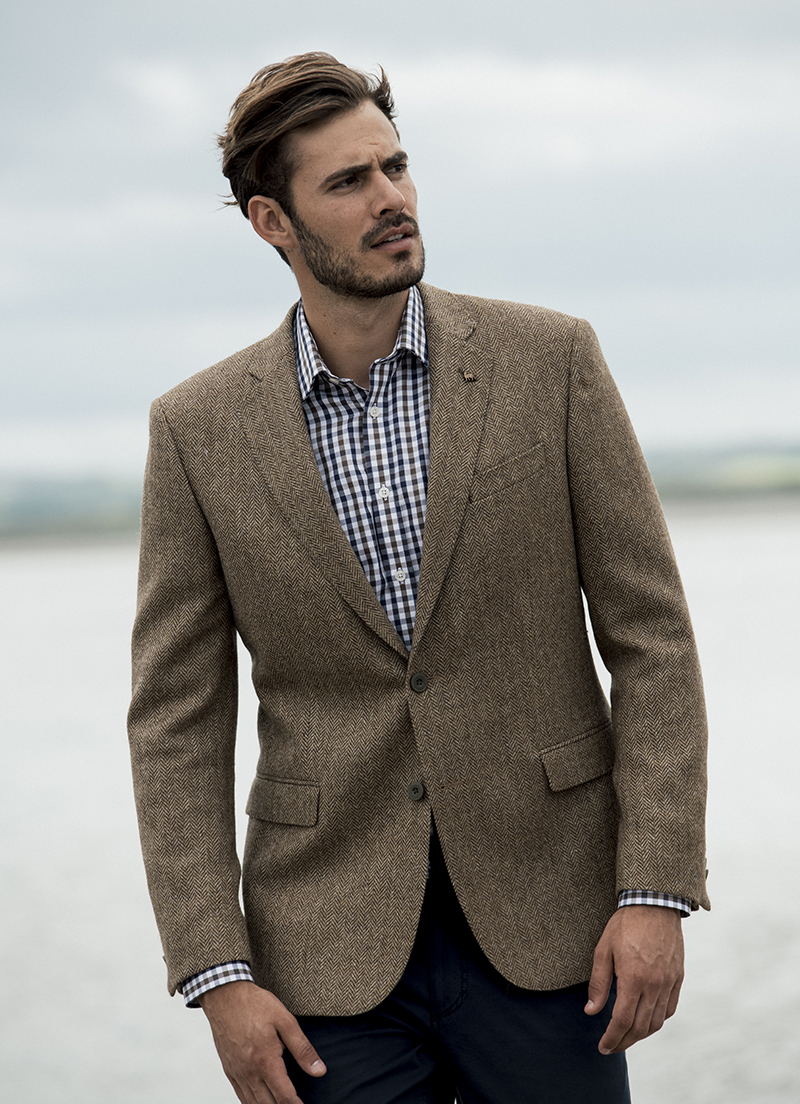 For the man in your life, this beautifully tailored blazer is both timeless and contemporary. The tweed fabric of 100% lambswool is crafted in Donegal by Magee - a company founded in 1866 to create wonderful tweeds from the abundance of local wool. Their fabrics are renowned for their unique colors and luxurious finish, and this jacket comes in a variety of earthy colors and textures.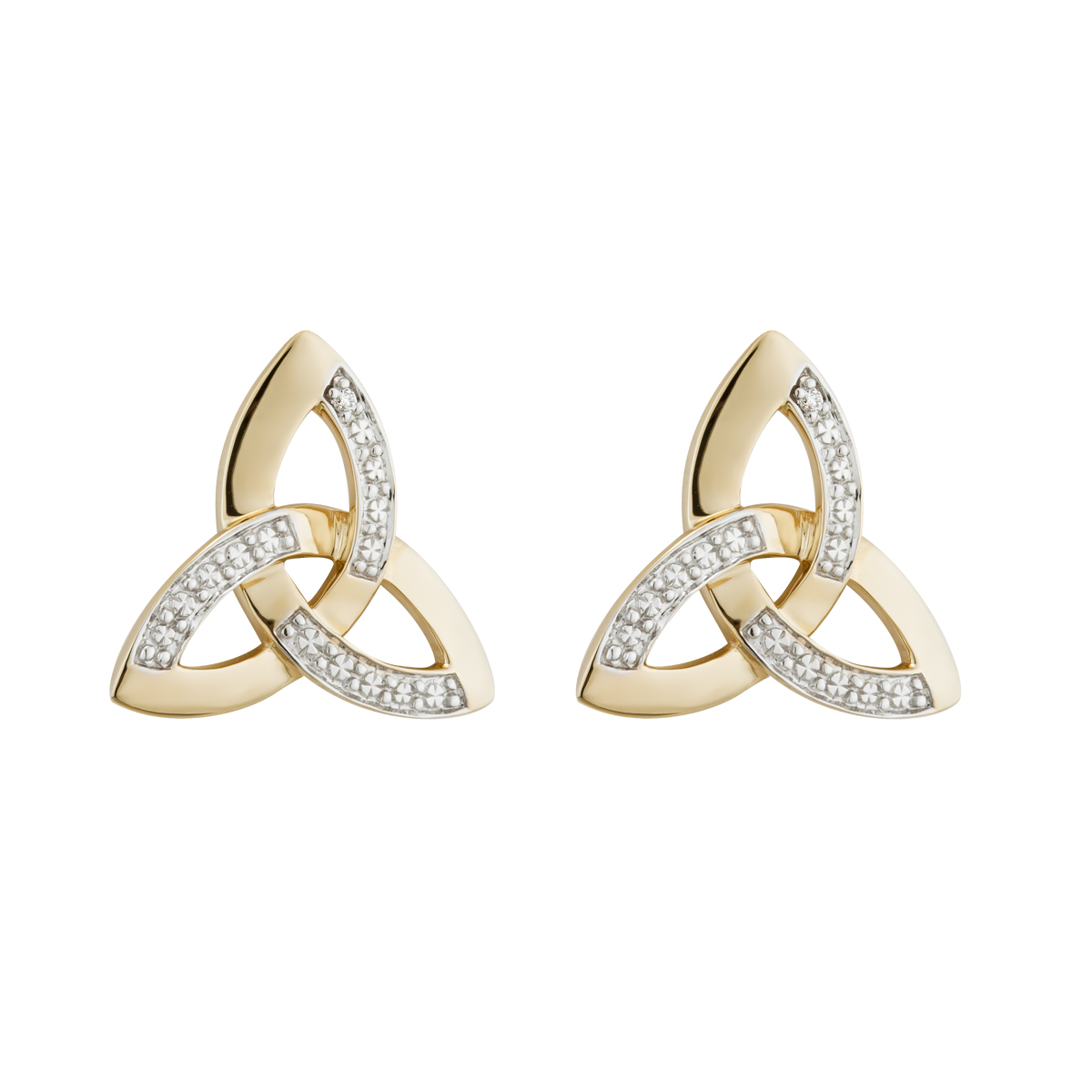 A teeny tiny box is always a welcome surprise under the tree, and you can't go wrong with these beautiful Trinity Knot earrings. This Celtic-inspired shape is crafted in 14-karat yellow and white gold and embellished with micro diamonds for some added sparkle. It's the perfect gift for the one you adore - the Trinity knot, with no beginning and no end, is a sign of everlasting love.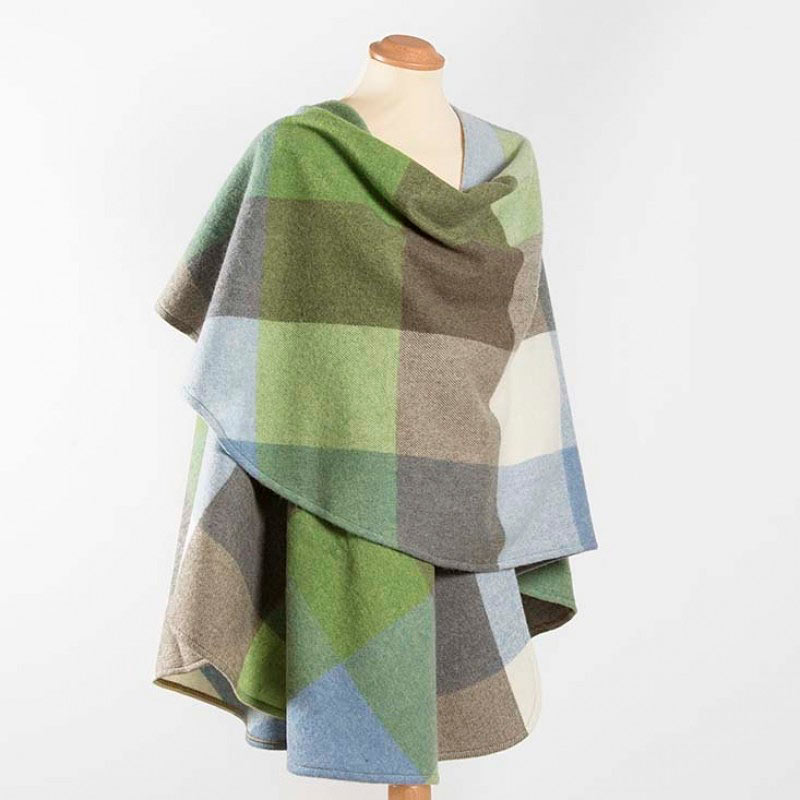 This versatile wrap drapes over your shoulders to create a warm and stylish layer - great for any time of year. It's 100% brushed lambswool, and made in Ireland. One size fits all. it comes in a variety of beautiful plaids and stripes, in colors that include green, blue, rose and grey. 
Triona Design 
For more than 30 years, family-owned Triona Design in Donegal has been welcoming CIE Tours guests. As they've done since the beginning, the Mulhern family offers a guided tour of the ancient craft of the world-famous Donegal tweed, and allows visitors to witness the craft of weaving fabric from local wool. Denis Mulhern, Triona's founder and a fifth-generation weaver, has been there through the years to showcase the skills and craft, and tell the many stories that are part of the rich heritage of this local industry. Guests at either of Triona's locations in Ardara and Donegal town can treat themselves to a tweed coat, sportscoat, or cape, as well as an array of beautiful accessories all made from the finest Irish wools. Triona also stocks some of the finest Irish knitwear brands and handcrafted Irish jewelry.  Visit them at TrionaDesign.com.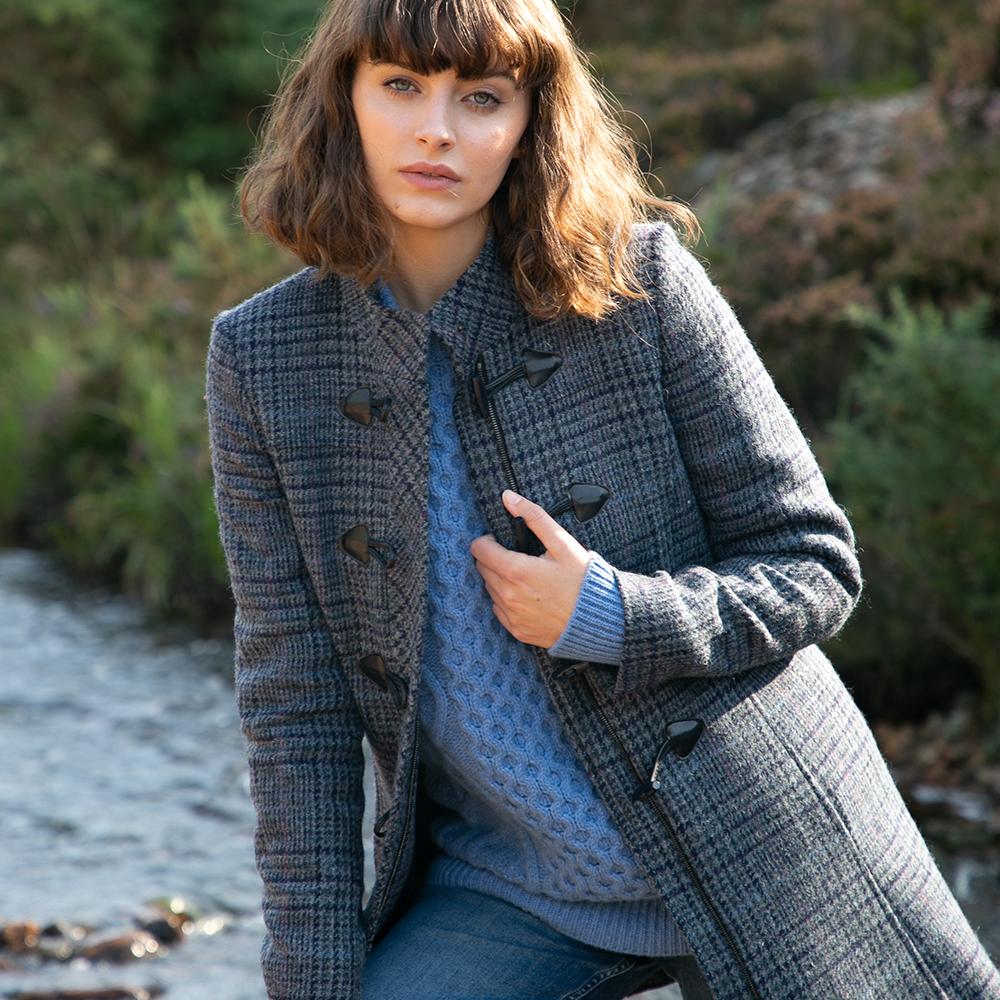 The Alanna Duffle Coat is a fresh take on a classic style that will add flattering warmth to any lady's wardrobe. Crafted from 100% wool, it's tailored with a concealed zip closure and signature duffle toggle fastenings.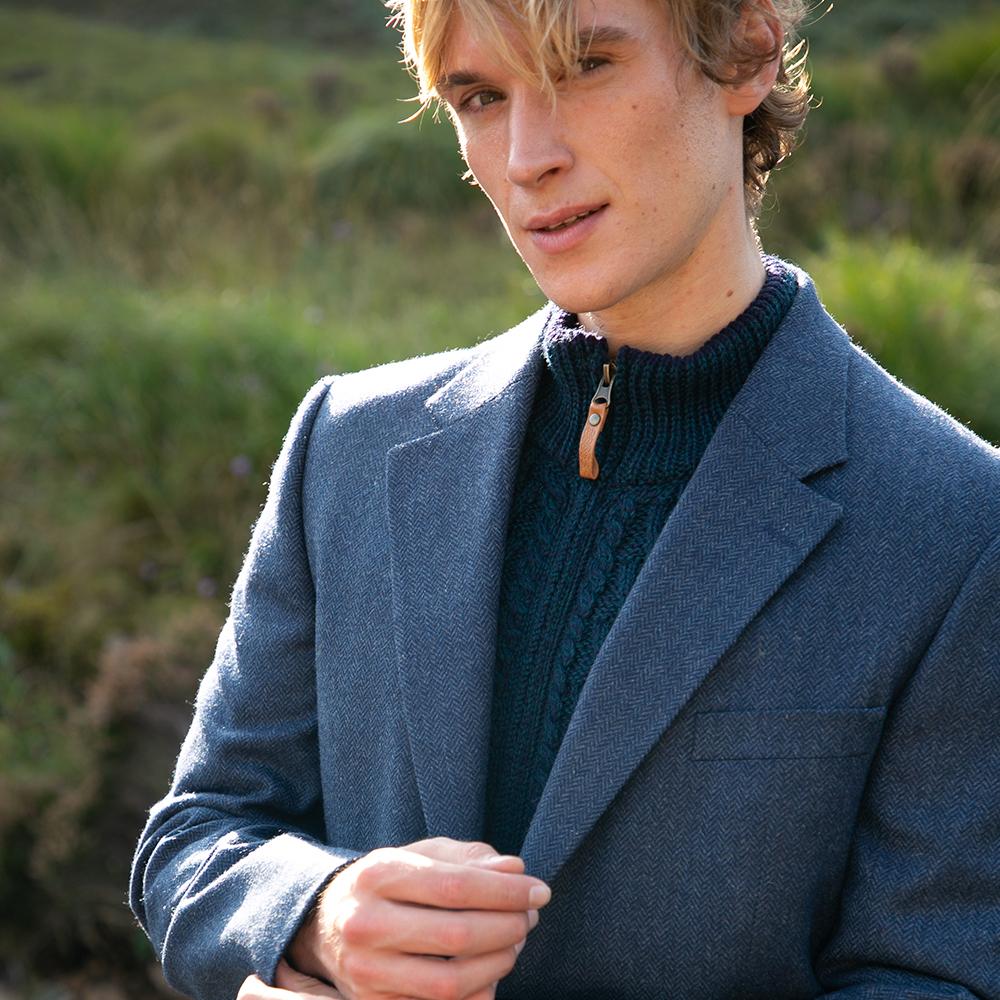 Triona calls this its signature piece for gentlemen, and with its timeless style, it's easy to see why. This is a classic sport jacket with a contemporary update.  The navy blue, herringbone fabric is warm and breathable - and woven from pure Irish wool, sourced from sheep who graze along the stunning Wild Atlantic Way.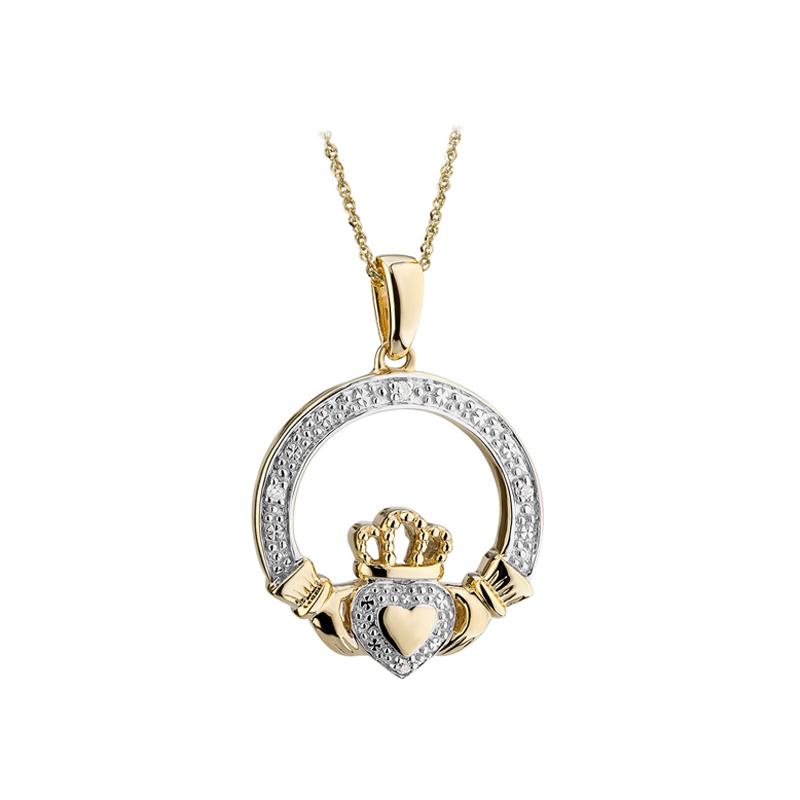 This Claddagh pendant is a fresh twist on a historic design. The Claddagh ring incorporates three elements: the hands for friendship, the crown for loyalty, and the heart for love; it's a traditional gift for loved ones. This stunning necklace by Solvar is made of 14-carat gold with diamonds, and has been Irish-hallmarked in the Assay Office at Dublin Castle.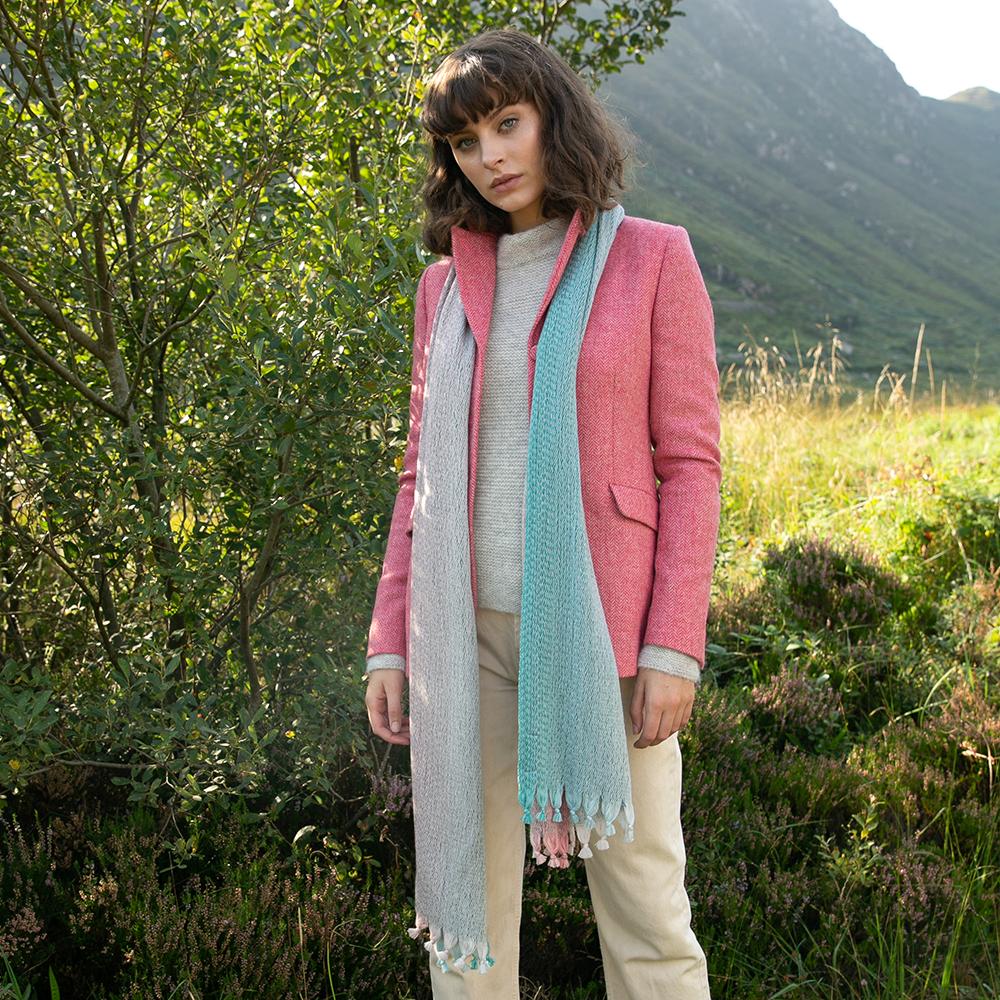 Add color, warmth, and style to your winter outfits with this Cosmo scarf, crafted by McKernan Woollen Mill. Made of extra-fine Merino wool, it's woven on a vertical hand-warping mill to create the beautiful effect of the broken twill weave. It's then hand-finished with a lovely knotted fringe.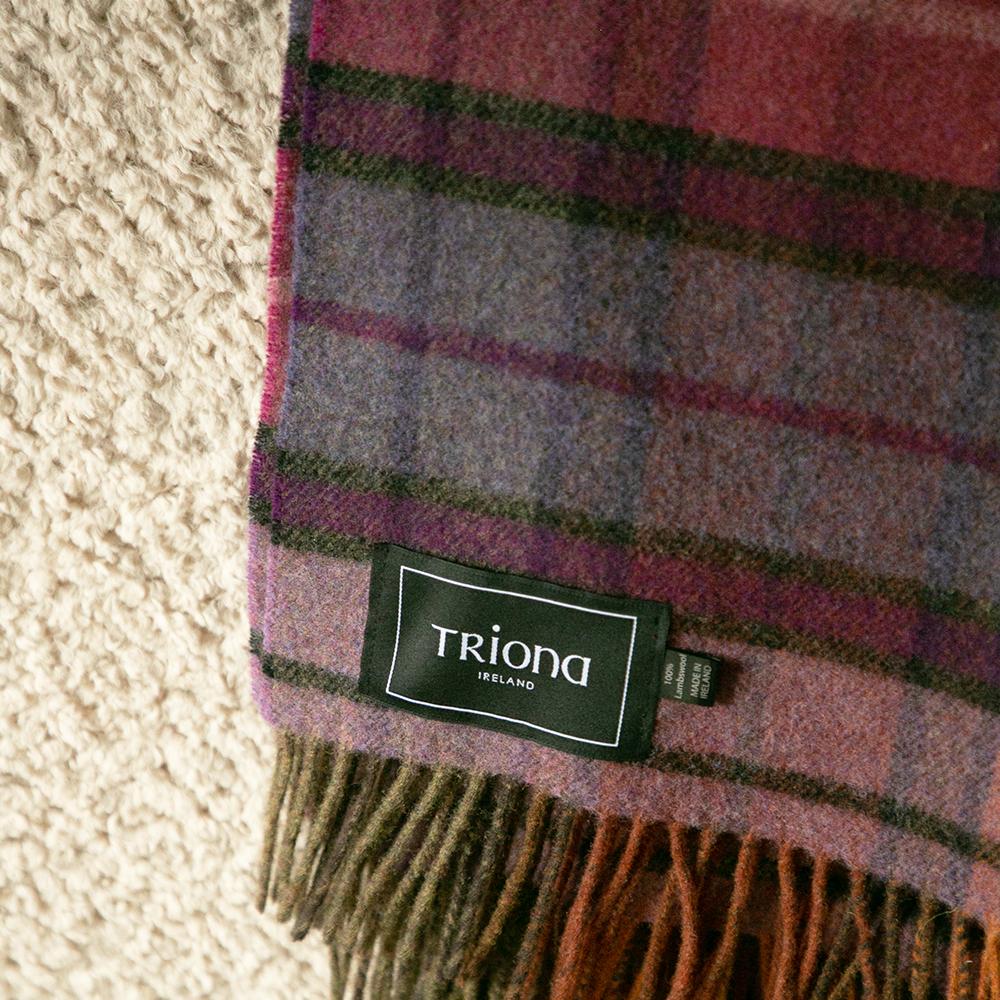 Wine & Pink Check Lambswool Blanket
This lovely blanket design in wine and pink check will bring warmth, luxury, and comfort. It's made of the highest quality lambswool, and will add a touch of Ireland to any living space. 
Or give the gift of travel! 
If all of these ideas are making you long for a visit to Ireland, why not give the gift of travel? CIE Tours has the perfect vacation for you and everyone on your list.