Circle around the Emerald Isle's breathtaking coasts
Drive the rugged coastlines and countryside as you explore. See Dublin's highlights, then head to Belfast as you start your route around Ireland. See the Giant's Causeway, Donegal, Westport House, the Cliffs of Moher, Dingle, Waterford, and so much more.
Trip details
13
Days
12
Nights
20
Meals
Available Promotions for this tour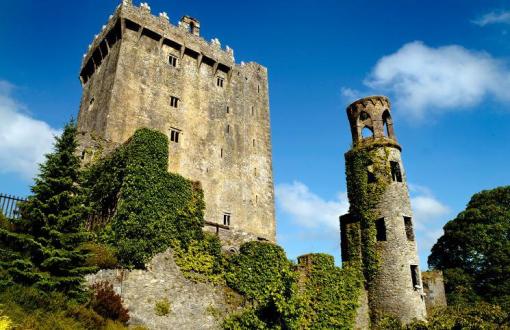 Blarney Castle
Climb the steep, winding staircase to kiss the famous Stone of Eloquence and see if the legend is true – will it really give you the gift of the gab?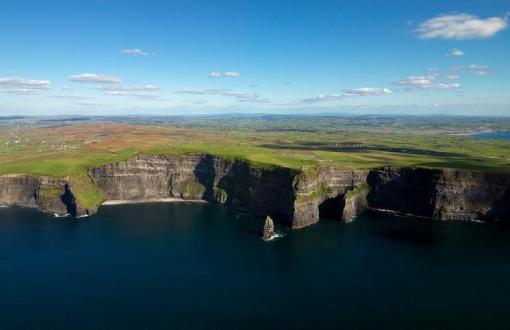 Cliffs of Moher
Marvel at the stunning views from these cliffs, rising 700 feet above the Atlantic Ocean.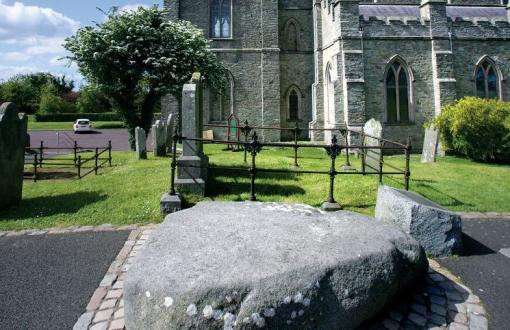 Down Cathedral
Visit the historic burial site of St. Patrick, marked by a huge boulder. Immerse yourself in his work and life at the St Patrick Centre.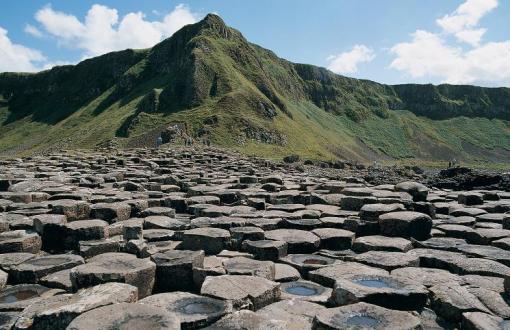 Giant's Causeway
Created by volcanic activity 60 million years ago – or, according to Gaelic legend, by a giant – mammoth hexagonal stone columns rise from the earth in a striking formation.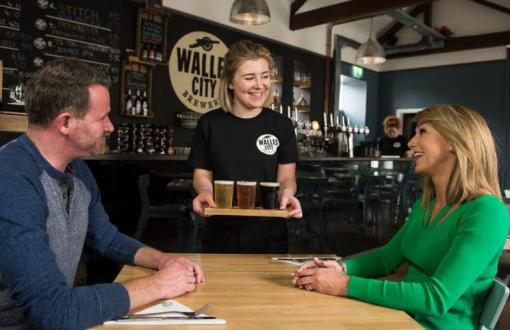 Walled City Brewery
Visit this award-winning brewery and enjoy their craft beers.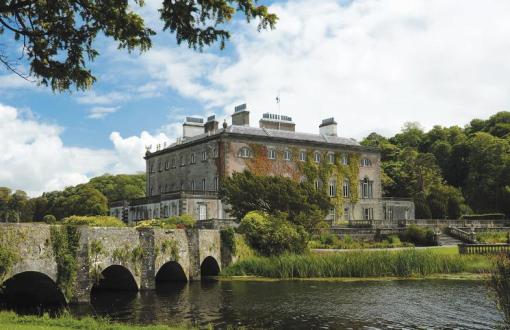 Westport House
Take a guided tour of Westport House, an elegant 18th-century home complete with its original contents, including portraits, furniture, silver, and porcelain.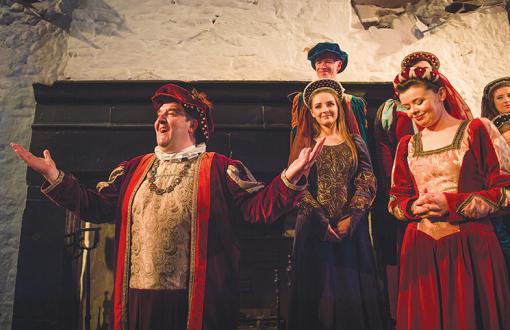 Medieval Castle Banquet
Feast like a lord or lady of old in a genuine medieval castle, enjoying delicious food and music in a fun atmosphere.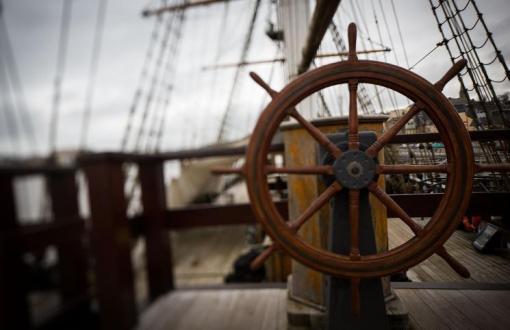 Dunbrody Famine Ship
Explore a replica of the vessel used during the 1840s famine to transport emigrants to North America.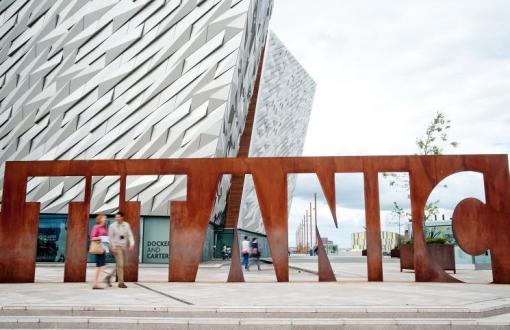 Titanic Belfast
Take a guided tour of central Belfast to see Victorian buildings, the imposing City Hall in Donegall Square, and the shipyards where RMS Titanic was built in 1912. Visit Titanic Belfast to learn about this ill-fated liner.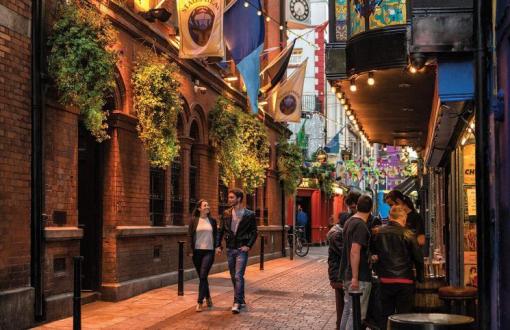 Irish Night in Dublin
Stroll St Stephen's Green, raise a pint, and delight in Ireland's thriving, historic-meets-modern capital - and enjoy a night of Irish entertainment in a scenic seaside suburb.


Trip Itinerary

Day 1

Independent Sightseeing in Dublin
Begin your trip with a day of sightseeing in Dublin. Take a Hop-On, Hop-Off bus tour, and see all the city's highlights with the freedom to stop off to explore further as you please. Plus, you will have a voucher to admit you to one of Dublin's top attractions: Choose from the Guinness Storehouse, a seven-story attraction telling the story of Dublin's iconic beverage, complete with a pint at the Gravity Bar on the top floor; Teeling Distillery, the first new whiskey distillery to open in Dublin in 125 years; EPIC The Irish Emigration Museum, telling the story of the people who left Ireland and how they shaped the world; or the GPO Museum, innovatively detailing the fascinating story of the 1916 Rising, the pivotal event that led to Ireland's independence. (You might choose to save your visit voucher for Day 12.) Dine independently this evening.

Day 2

Down Cathedral | Crumlin Road Gaol | Belfast
Pick up your Hertz rental car and begin your driving journey. Drive north to the medieval town of Downpatrick and see the ancient burial site of St Patrick at Down Cathedral. Visit the St Patrick Centre to explore the life and legacy of the Welsh-born patron saint and discover his profound impact on Ireland. Next, head to Belfast and visit the Victorian-era Crumlin Road Gaol, for a fascinating look at 150 years of history, and learn about the lives of the 25,000 men, women, and children who were imprisoned there. Dine at your hotel in central Belfast this evening, and perhaps enjoy some of the city's lively nightlife. (B, D)

Day 3

Titanic Belfast | Belfast
Visit Titanic Belfast to learn about the ill-fated liner, which was built in the city in 1912. Spend the rest of the day exploring Belfast as you wish. There is much to see: Victorian buildings, Queen's University, the imposing City Hall in Donegall Square, and many sites associated with the city's often-turbulent history, including the Peace Wall. Dine independently this evening. (B)

Day 4

Giant's Causeway | Derry | Walled City Brewery
Drive north along the Nine Glens of Antrim for views of mountains, valleys, and coastline. This scenic region is one of the locations for "Game of Thrones." Stop for photos at the ruins of Dunluce Castle, perched dramatically on a cliff. Discover the Giant's Causeway, enormous hexagonal columns formed by volcanic activity 60 million years ago – though legend says they were built by local giant Finn MacCool. In historic Derry, explore the town. Check out the medieval defensive walls that encircle the compact old city, and cross the Peace Bridge, built to unite two communities that were long in conflict. Then visit the award-winning Walled City Brewery, for dinner and a flight of their craft beers. (B, D)

Day 5

Donegal | Westport
Travel through the rugged countryside of Donegal, renowned for heathery hills, sheep and the many tweeds made from their wool. You may choose to visit Triona Design in Ardara or Donegal Town, a CIE Tours preferred shopping partner, and perhaps you might even catch a handweaving demonstration. Continue toward County Mayo. Your hotel is in Westport, a heritage town with riverside walks, tree-lined promenades and lovely stone bridges; the design for the town was laid out in 1780 in the Georgian architectural style. Dine in your hotel this evening; there are plenty of charming pubs to explore, some with live music. (B, D)

Day 6

Mayo Sightseeing | Westport House
You might take a drive to the beautiful town of Leenane and Killary Harbour, Ireland's only fjord. Or visit Achill Island and be charmed by its dramatic scenery, long a source of inspiration to writers and painters. See the haunting Deserted Village, the remains of stone cottages abandoned in 1845. Achill is easily accessible via a scenic bridge. Along the way, enjoy views of the pilgrimage mountain of Croagh Patrick; near the base of the mountain sits the National Famine Monument, commemorating the suffering of the Famine and emigration of the 19th century. Back in Westport, take a guided tour of Westport House, an 18th-century home complete with its original contents, including potraits, furniture, silver, and portraits. Spend the evening exploring Westport's pubs and restaurants. (B)

Day 7

Galway | Cliffs of Moher | Medieval Castle Banquet
Travel to Galway and spend some time soaking in the energy of this bustling, creative city. Check out its medieval streetscape, its charming shops, and many cafes and restaurants. Head out to visit the majestic Cliffs of Moher, which soar 700 feet above the Atlantic. Walk along the cliffs to see stunning views and the miles of cliffside. Check into your hotel in Bunratty, where you'll enjoy an evening at a medieval-style banquet in an authentic Irish castle. (B, D)

Day 8

Dingle Peninsula
Travel along the River Shannon into County Kerry. Travel to the rugged mountainous landscapes for a scenic drive to Slea Head on the Dingle Peninsula, described by National Geographic as "the most beautiful place on earth". Many people speak Irish in this stronghold of traditional culture. Be sure to check out Dingle Town, a charming port town of old-fashioned shops. Head to the friendly town of Killarney, where you'll dine in your hotel this evening. (B, D)

Day 9

Jaunting Car Ride | Ring of Kerry Highlights | Kenmare | Killarney
Enjoy a scenic, traditional horse-drawn jaunting car ride to Ross Castle and the Kenmare Estate. You might choose to visit CIE Tours preferred shopping partner Moriarty's in the Gap of Dunloe. Travel along part of the Ring of Kerry, Ireland's most famous scenic drive, to see spectacular mountain scenery at Moll's Gap and at Ladies View. Stop off in Kenmare for lunch and free time. Return to Killarney where the evening is free for independent dining and perhaps a visit to a local pub with live music. (B, L)

Day 10

Blarney Castle | Waterford
Visit Blarney Castle, built nearly 600 years ago by one of Ireland's greatest chieftains. Climb the winding stairs to kiss the famed Blarney Stone; legend says if you do you'll be given the gift of eloquence. Explore the castle's extensive gardens, set on 60 acres of parkland. Proceed on to historic Waterford – Ireland's oldest city. First settled by Vikings, Waterford reached peak prosperity in the 18th century, when it enjoyed a brisk trade with Newfoundland. Explore this beautiful port city before dining in your hotel. (B, D)

Day 11

House of Waterford Crystal | Dunbrody Famine Ship | Taylors Three Rock
Visit the House of Waterford Crystal, a CIE Tours preferred shopping partner; witness the creation of crystal masterpieces by skilled craftsmen on a factory tour. In New Ross, the ancestral home of President John F. Kennedy, explore the Dunbrody Famine Ship; learn about the bravery and fortitude of emigrants who left Ireland during the Great Hunger of the 1840s. This evening enjoy dinner and a show at Taylors Three Rock. (B, D)

Day 12

Dublin at Leisure
Enjoy another day to explore Dublin, a city of elegant Georgian townhouses, beautiful parks like St Stephen's Green, and lively pubs. You might choose to shop or listen to the buskers on pedestrianized Grafton Street, or visit one of the National Museums, where admission is free. (If you saved a voucher from Day 1, you can use it today.) Or Dine as you wish. (B)

Day 13

Tour Ends in Dublin
Your tour ends after breakfast. Drive to the airport and drop off your rental car. (B) B: Breakfast, L: Lunch, D: Dinner>
Where you'll stay
Inclusive Self-Drive Packages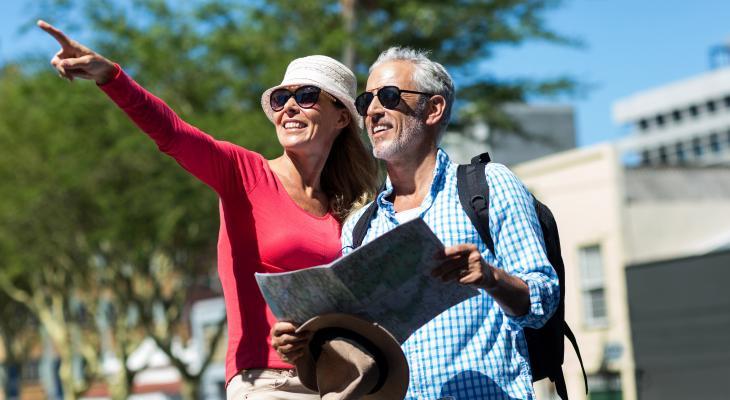 What's included?
Your hotel stay
Full daily breakfast and many meals*
An evening of Irish entertainment
Your choice of Hertz rental cars
Complimentary GPS
One additional driver
Many of your daily attractions
All entrance fees to attractions
Comprehensive travel itinerary
*Breakfast is not included on Day 1
Our welcome gift to you
A travel backpack
Travel adapter
Rain poncho
Luggage strap and tags
Documents wallet
See what people are saying about this trip

The Inclusive Advantage
Get more without spending more.
CIE Tours includes every experience and most meals so you won't be hit with hidden expenses.