Iceland: Beyond the Basics
Our Icelandic Explorer vacation takes you to places most visitors will never  see. You can come see the glories of the Golden Circle, but come along with us to traverse the island, and take in the scenic wonders of the Diamond Circle. Discover the fascinating culture as you explore history ranging from early settler life to the last century, discover the land of the sagas, and dive so much deeper than just the highlights. Here is just a taste of what you'll explore: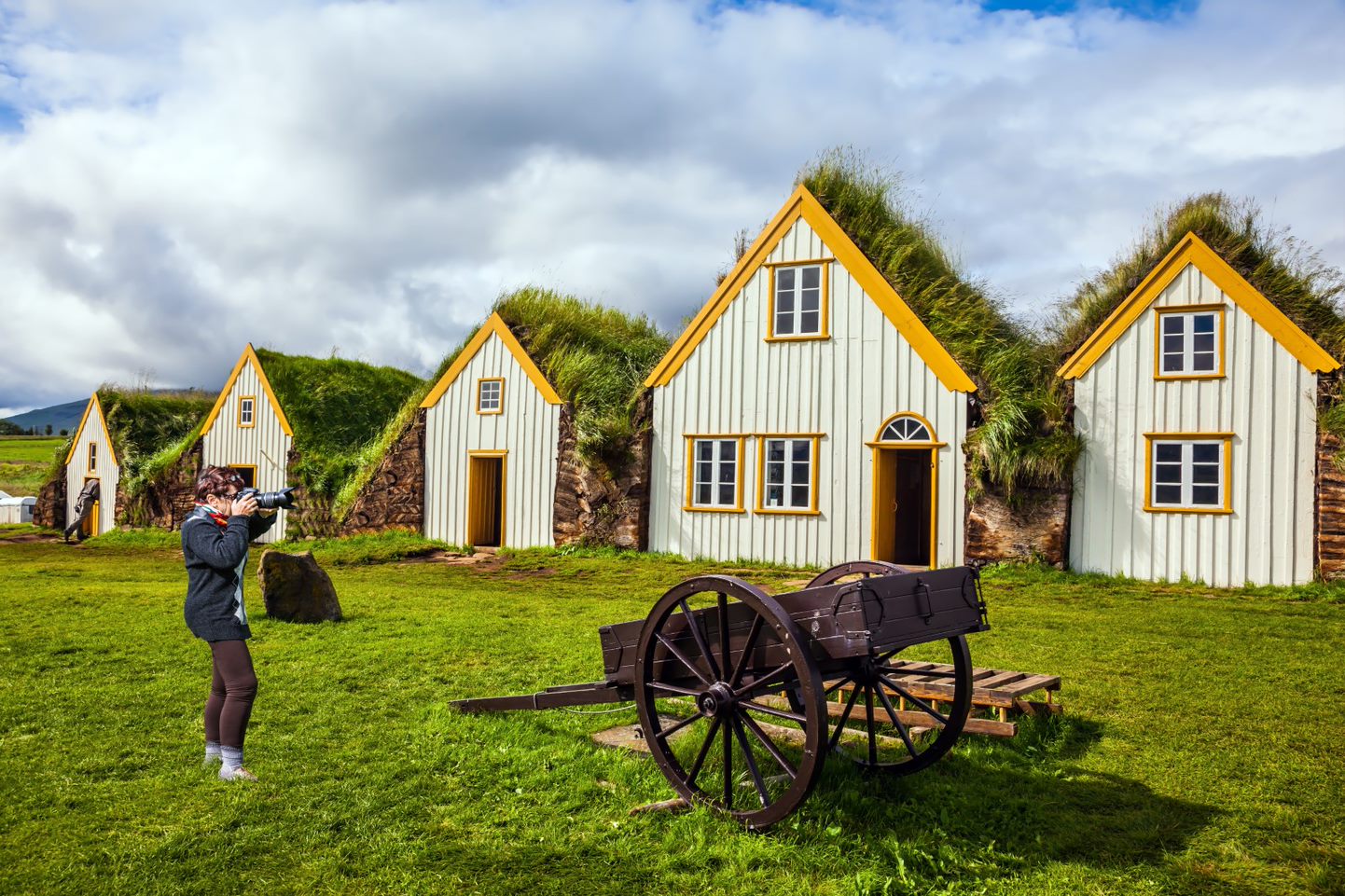 Glaumbaer Farm and Museum: Immerse yourself in history as you visit The Glaumbaer Farm and Museum. This traditional Icelandic farm, settled during medieval times, features turf-roomed farm buildings dating back to the 18th century. It offers a glimpse into the daily life of rural Icelanders throughout history. See a collection of vintage farming tools, crafts, and textiles, and learn about the region's rich cultural heritage and traditions. 

War and Peace Museum: The War and Peace Museum in Reykjahlid is an amazing attraction for history buffs, providing a fascinating insight into Iceland's history during World War II and the Cold War. Discover unique artifacts, many donated by families involved, and hear stories of the challenges of this pivotal time. It offers a unique and person perspective of the impact that these world-changing events had on Iceland.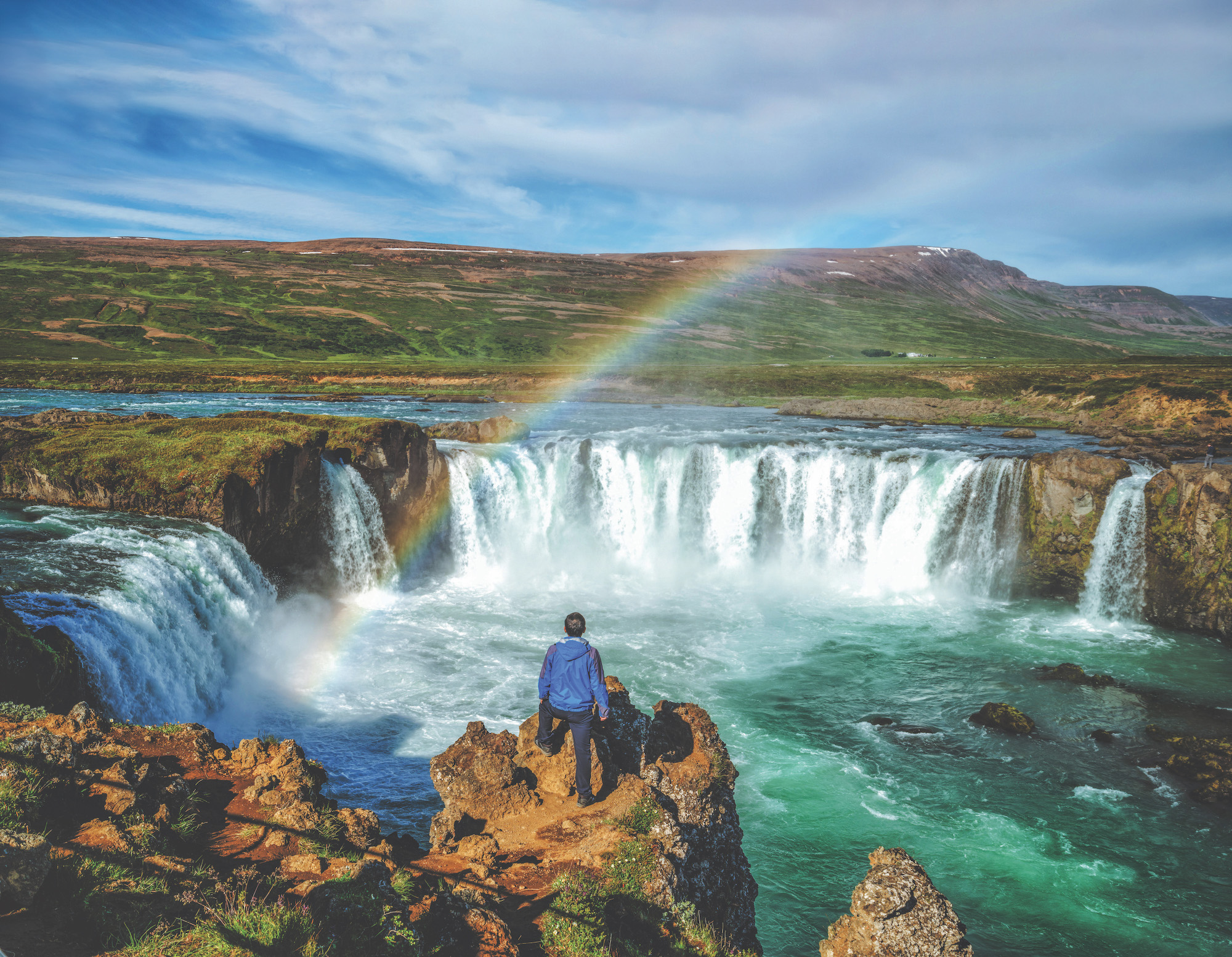 Godafoss Waterfall: The Godafoss Waterfall is one of Iceland's most stunning natural wonders. This magnificent waterfall is known as the "Waterfall of the Gods" and is steeped in local folklore and legends. You'll be awed by the sheer beauty and power of the cascading water, and the surrounding natural scenery is simply breathtaking.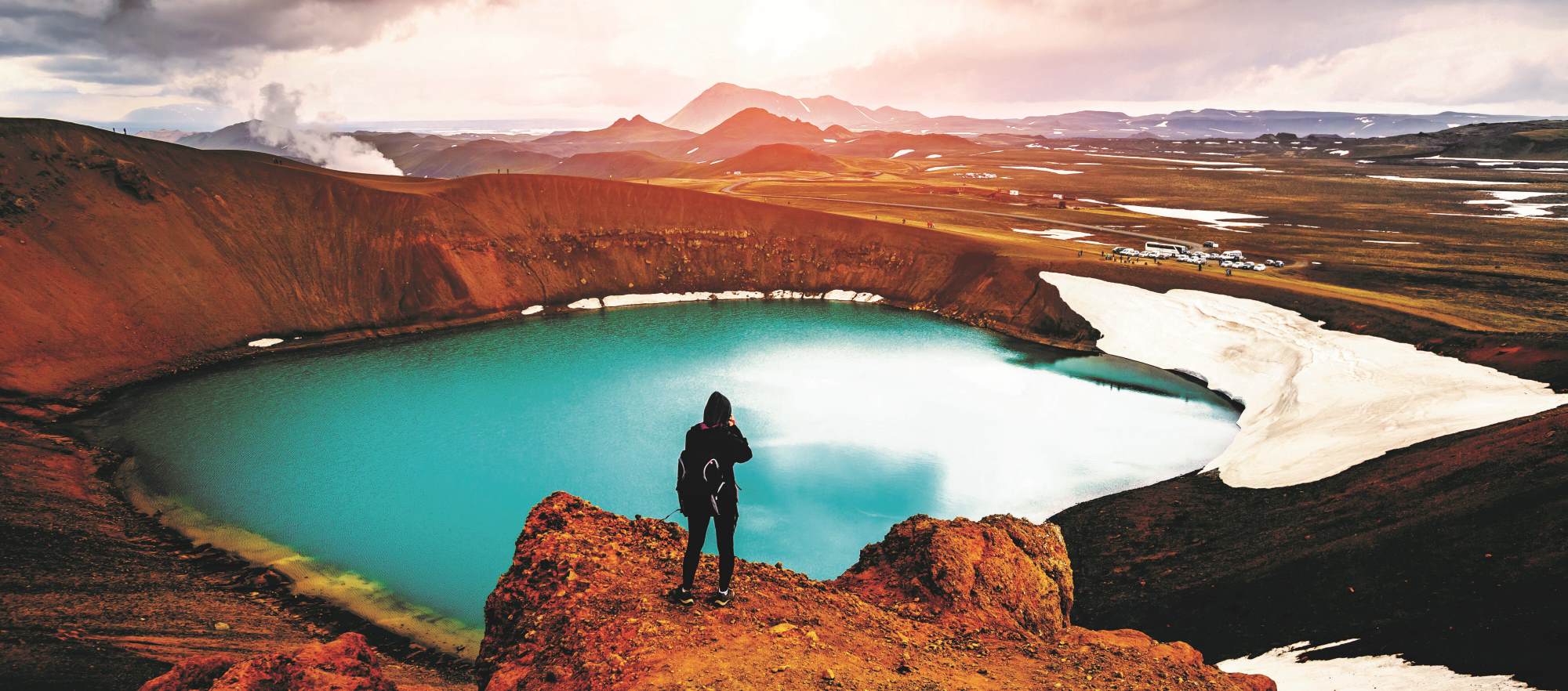 Lake Myvatn: Lake Myvatn is a stunning volcanic lake in northern Iceland. You'll visit it and its surroundings - an otherworldly landscape dotted with pseudovolcanoes, hot pools, and geothermal powerstations.
Dettifoss Waterfall: The Dettifoss Waterfall is one of the most powerful waterfalls in Iceland, and a must-visit attraction for anyone looking to experience the sheer force and beauty of nature. The waterfall is situated in the Vatnajokull National Park, and the surrounding natural scenery is simply breathtaking. Visitors can walk right up to the edge of the falls and feel the spray on their faces, providing a truly immersive and unforgettable experience.
Modrudalur Farm: Modrudalur Farm is the highest inhabited farm in Iceland and is a unique and fascinating destination. Here, you can experience traditional Icelandic hospitality and enjoy stunning views of the countryside. The farm has a rich history and is steeped in local culture and traditions. You'll have lunch and explore some of the historic houses.
Vok Baths: Vok Baths is one of Iceland's newest geothermal spas and is a must-visit attraction for anyone looking to relax and unwind. This luxurious spa is located in a stunning natural setting and features a range of pools, saunas, and steam rooms. You'll soak in the mineral-rich waters to experience the tradition of bathing in natural geothermal waters, floating in hot tubs on this beautiful lake.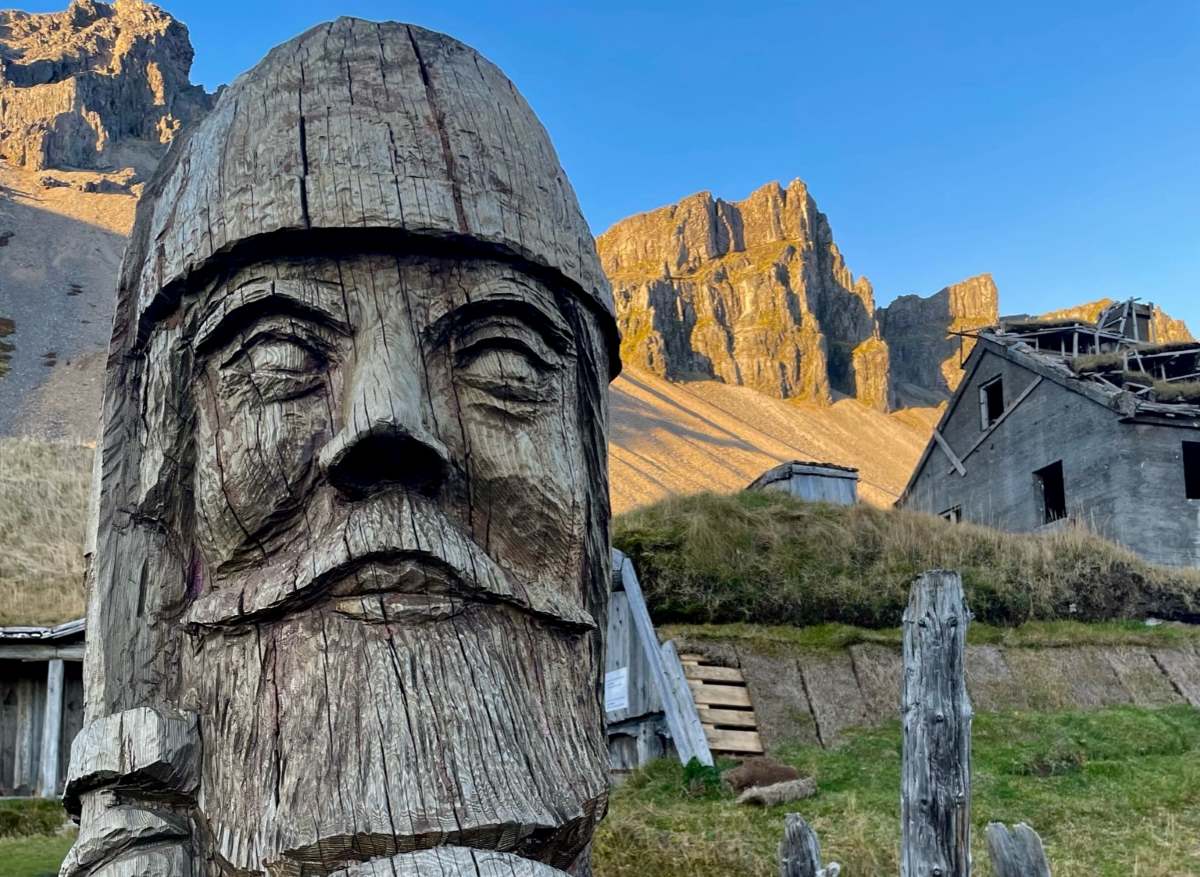 Vestrahorn Viking Village: The Vestrahorn Viking Village is a fascinating attraction that offers visitors a unique insight into Iceland's Viking history. The village is a replica of a traditional Viking settlement and features a range of exhibits and activities for visitors to enjoy. You can explore a Viking longhouse, try your hand at traditional Viking activities, and learn about the history and culture of this fascinating period in Iceland's past.