Highlighting Favorite Tours to Britain
New experiences await you on these exciting vacations
Now is the time to start planning your next trip to Britain! CIE Tours offers several guided vacations featuring a curated blend of beloved visitor favorites and exciting new experiences, including: 
* Highlights of Britain: Traverse Britain to see Devon and Cornwall in England's Southwest, the medieval heritage of Wales, and Scotland's delights.
* English Odyssey: See the England of your dreams on this sweeping tour, discovering scholarly Oxford and Cambridge, and Bath's Georgian splendor. 
* Gems of Northern England: Head north to discover the romantic Lake District, the scholar's life in Oxford and Cambridge, and York's medieval charms. 
* Gems of Southern England: Journey through the ancient cities of England's historic South: palaces, castles, cathedrals, and gardens await you. 
Marvel at the monoliths of Stonehenge. Discover the land that inspired Shakespeare. Imagine yourself as a Victorian in the neogothic splendor of Cardiff Castle. And there's so much more included when you travel on a CIE Tours vacation. Our tours feature distinctive experiences like punting on the Cam, a Sunday roast lunch in a proper English pub, walking the cobbled streets of St. Ives, and discovering nautical life at Portsmouth Historic Dockyards. Let's take a look at some of the distinctive experiences we're offering on our new tours of Britain. 
Punting on the Cam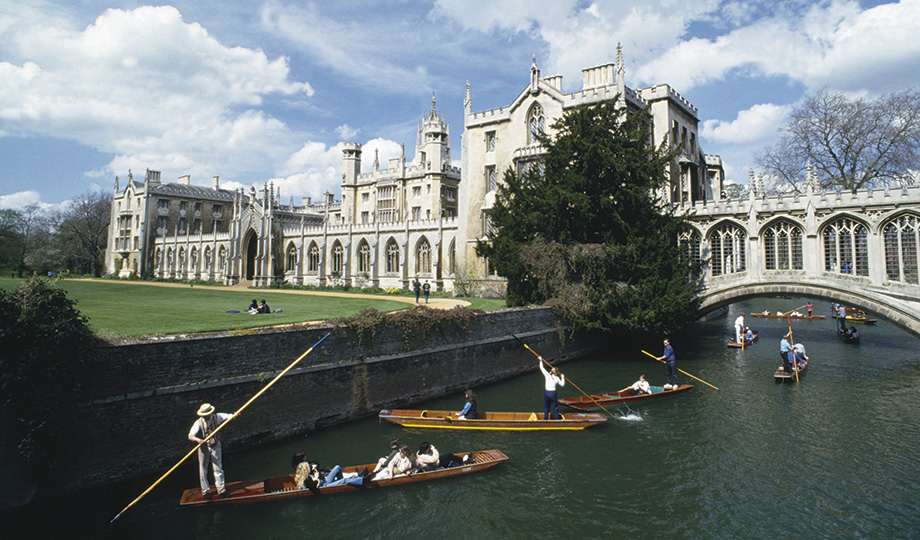 Glide gently down the river in Cambridge in a flat-bottomed boat– a tradition dating back to the early 1900s. The river Cam goes right through the heart of the city and the university, with its scenic old colleges. Your expertly trained guide will propel you along, entertaining you with stories and lore from the historic colleges you're passing along the way. Enjoy this experience on English Odyssey and Gems of Northern England.
Walking tour of St Ives
St Ives is a lovely old fishing town with an idyllic harbor in Cornwall (pictured in the main image above). It's beloved by visitors for its maze of cobbled streets, quaint old fisherman's cottages, and beautiful sandy beaches, as well as several beach cafes with excellent views across the bay. The town also has an amazing array of art galleries, reflecting how it became a haven for modern and abstract artists during the middle of the twentieth century. Guests on our Highlights of Britain vacation enjoy a walking tour through the town and some time for independent exploring. 
Portsmouth Historic Dockyards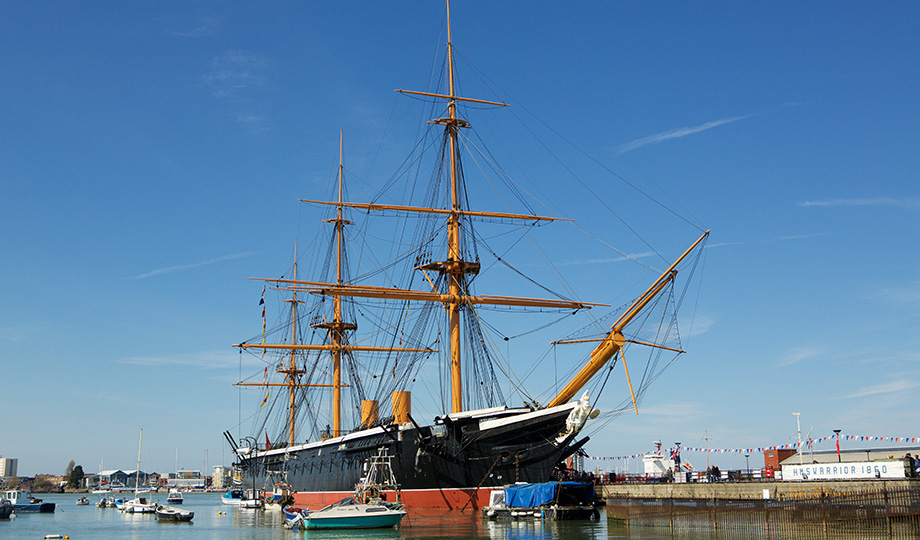 All aboard! This fascinating port is a treasure trove of maritime history – and on the English Odyssey and Gems of Southern England, you'll get to choose which attraction to enter to see up close. See the Mary Rose – King Henry VIII's favorite ship, sunk in battle in 1545 and raised in 1982. Or explore the HMS Victory, Nelson's flagship at the Battle of Trafalgar against Napoleon. There's also the iron-hulled HMS Warrior, the pride of Queen Victoria's fleet, and the HMS M33, the only surviving ship from the Gallipoli Campaign of World War I.  
A Sunday roast lunch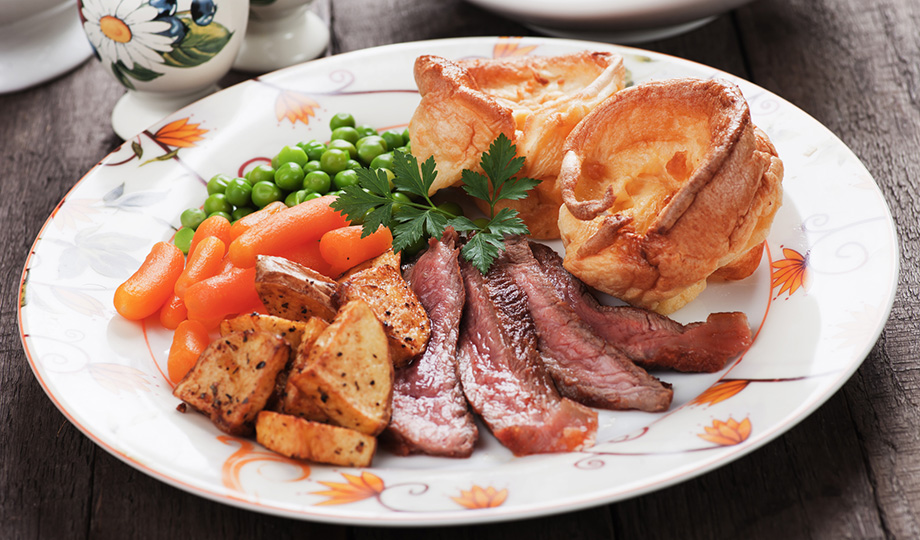 Visit a pub for a Sunday roast on the English Odyssey and Gems of Northern England. It's a beloved tradition dating back to the 15th century, when the King's guards would eat roast beef on Sundays. The nickname stuck, and these royal guards are still called "Beefeaters" today. Today, beef is served alongside Yorkshire pudding, resembling an American popover, gravy, roast potatoes and root vegetables, and such condiments as apple sauce, mint sauce, or red currant jelly.  
An overnight in Oxford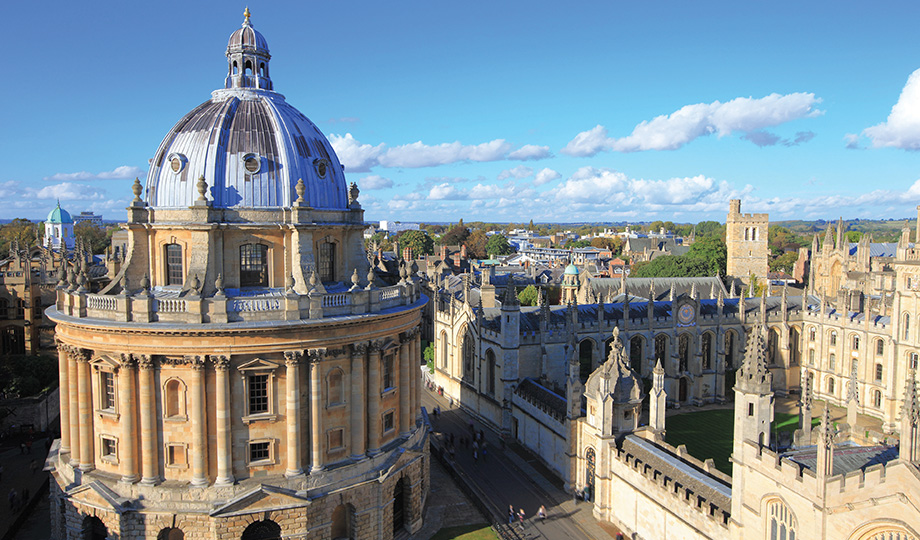 An overnight stay in Oxford on either English Odyssey or Gems of Northern England will give you the chance to do a little independent exploration of this fascinating university town from a different perspective. Home to the second-oldest university in the world, Oxford is known as "The City of the Dreaming Spires". You might take an evening stroll to see these spires illuminated, and the fine architecture of its 38 colleges. Or pop into a pub – many were once frequented by famed writers, such as The Lamb and Flag, an old haunt of C.S. Lewis, or the Eagle and Child, once a spot for J.R.R. Tolkien. You'll see why scholars have flocked to this beautiful city since the 12th century.  
Scenic Wales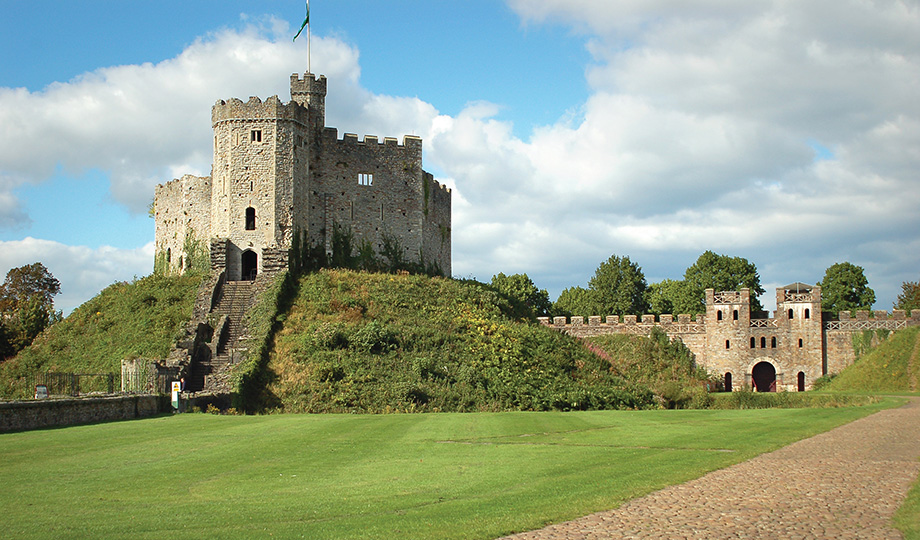 Spend three days in the spectacular beauty of Wales and the borderlands on the Highlights of Britain tour. Go sightseeing in Cardiff and marvel at the Victorian Gothic luxury of Cardiff Castle. Drive through the Brecon Beacons National Park on your way to Hay-on-Wye; a haven for bibliophiles, the town is famed for its bookshops. Also take in the splendor of the north Welsh countryside, and a tour around picturesque Conwy - the town with Britain's smallest house.
Interested in visiting Britain and taking part in some of these great experiences? See the details of Highlights of Britain, English Odyssey, Gems of Southern England, and Gems of Northern England below!